Rishi Sunak to press on with plans for new North Sea drilling - criticising Labour's position on energy security
30 July 2023, 23:47 | Updated: 30 July 2023, 23:51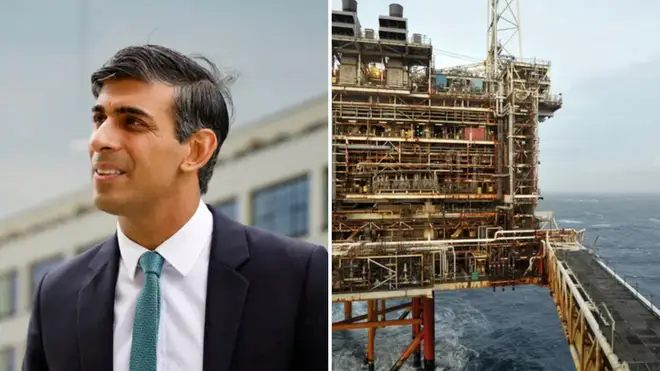 Rishi Sunak is set to green-light new exploratory drilling in the North Sea in an attempt to make Britain energy independent and reverse his party's polling fortunes.
The Prime Minister is set to travel to Aberdeenshire today as he sets out his plan for energy in his latest attempt to drive a wedge between himself and Keir Starmer's Labour.
The Government will issue 100 new licenses to drill in the North Sea from September, in an attempt to reduce reliance on energy from hostile foreign states such as Russia and bring down sky-high energy bills.
Labour has promised to reject all new licenses for such drilling, saying doing so would be detrimental to the UK push for net-zero carbon emissions before 2050.
Read More: Tories target ending 20mph zones after Sunak declared he is 'on the drivers' side' against ULEZ and LTNs
Read More: NHS 'blithely sailing towards an iceberg' with Government winter plan which will kill thousands, leading doctor says
To lessen accusations of abandoning green issues, the Government is also expected to announce investment in new "carbon capture" technology which is theorised to catch and store carbon in the atmosphere before it has the possibility of damaging the environment.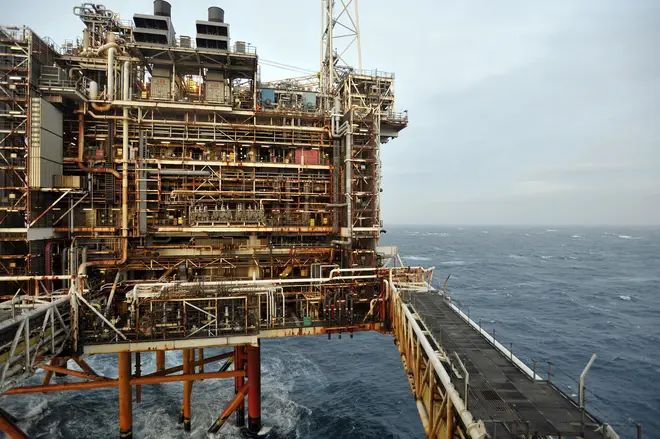 Ministers are due to announce millions of pounds in funding for the Acorn carbon capture project in Aberdeenshire, a joint venture between Shell UK and other companies, according to the Sunday Times.
The Government is expected to highlight efforts to "boost the capability" of the North Sea industry in the transition to net zero, with Downing Street describing Scotland as the "cornerstone" of its energy plans.
Rishi Sunak will also use the trip to hail the role Scotland plays in the UK's energy security plans during a visit on Monday.
The Government's own energy plans are set to dominate the coming days, with ministers scheduled to meet with industry bosses and announcements on new investments also expected.
The Prime Minister will start the week with a visit to north-east Scotland, where he will meet key figures in the energy sector and visit what Downing Street said were "critical infrastructure projects" that would boost the economy and generate new jobs.
Climate campaigners have criticised the possibility of new licenses for oil and gas exploration in the North Sea.
A decision is expected soon on whether to approve the development of Rosebank, 80 miles north-west of the Shetland Isles, which is believed to be the UK's largest undeveloped oil and gas field.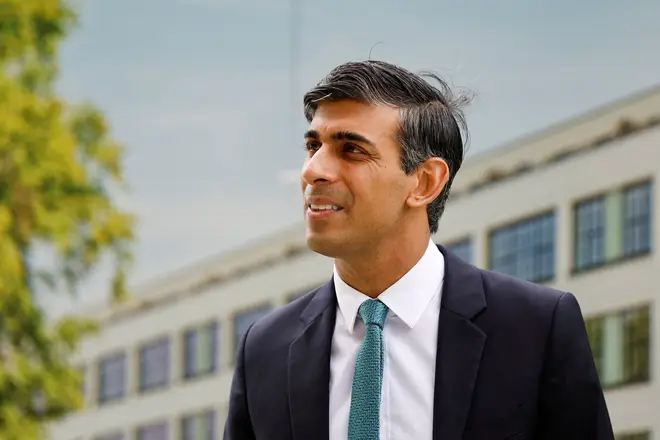 The Government has argued that securing the country's energy security is vital following the Russian invasion of Ukraine.
Labour's Ed Miliband said: "Every family and business is paying the price, in higher energy bills, of 13 years of failed Tory energy policy.
"It is absurd that having left this country so exposed, the Conservative Party is asking the public to believe they can fix it.
"And it's telling that while Labour focuses on lower bills and good jobs, Rishi Sunak lurches desperately towards a culture war on climate to appease his split party, losing track of what he believes from day to day, depending on which faction he's met with.
"It's no way to govern and it's costing working people," the shadow climate secretary said.