'It was Russian roulette': Survivor of Hamas festival massacre reveals she had to hide under boyfriend's body and play dead
5 November 2023, 16:55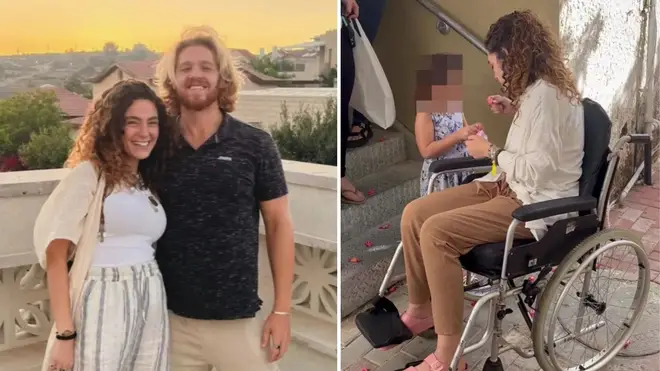 A survivor of Hamas' festival massacre has revealed she was forced to hide under her boyfriend's body and play dead to avoid being killed.
Israeli model Noam Mazal Ben-David, 27, played dead beneath a pile of bodies for two hours to avoid getting caught by Hamas.
She said it was like "Russian roulette" as gunmen took over the site shooting at everyone.
Her partner, David Newman, was among dozens be gunned down in front of her as they hid away in a skip.
The pair had arrived at the Supernova festival at 6.30am on October 7, unaware of what was about to unfold.
Read more: Met arrests 29 at march for ceasefire in London - as police adviser revealed to have sang anti-Israel chant
Read more: Pro-Palestine protesters who vandalise Cenotaph 'must be jailed faster than feet can touch the ground', warns Braverman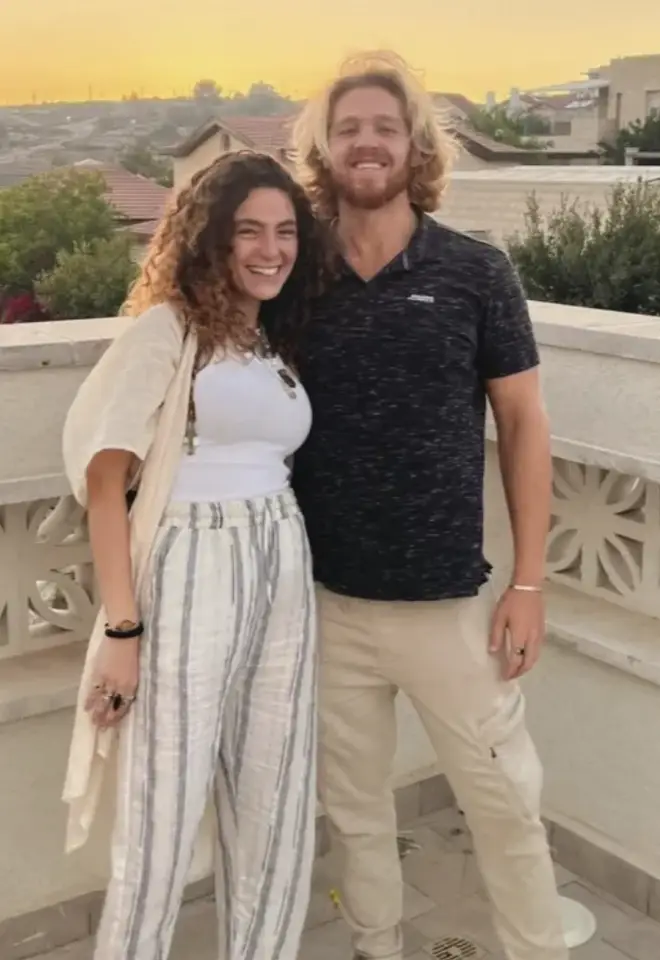 "We got into our car to drive away but they had blocked the exits and made it impossible for us to get out," Noam told the Express.
"A security guard came running and shouted 'Run for your life.' They were shooting with automatic guns everywhere at everyone.
"I told David, let's get inside the container, I can feel them getting closer. We chose to get inside the left one."
Noam continued: "They surrounded us and they just kept shooting, non-stop."
"I heard one girl scream 'Please don't take me. Just leave me alone.' But they still kidnapped her. They did terrible, terrible things to her."
She said one person who was in the skip with her shouted that she had been seen by the gunmen.
"As the Hamas gunmen approached, David took me and threw me to the back of the container telling me to get as deep as I could and to hide.
"One of them jumped inside and yelled 'Allahu Akbar' and a bomb went off, and they started shooting non-stop.
"It was Russian roulette as to who would get a bullet."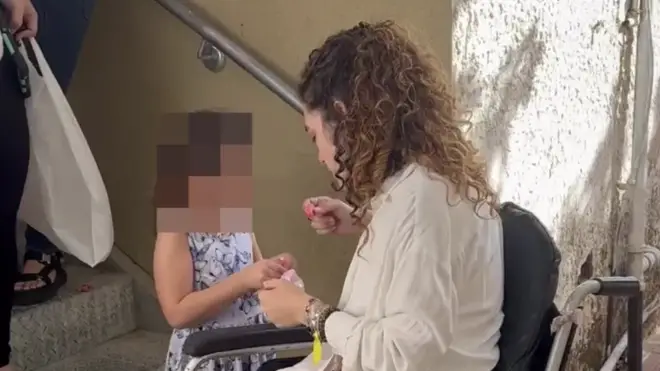 Noam revealed that her boyfriend David was shot in the chest, while a girl lying on top of her was hit in the shoulder.
She was one of just four in the skip that survived, despite being shot in the foot and the hip. The gunmen presumed she was dead as she lay among the pile of bodies.
She was eventually found by the Israel Defence Forces and they took her to safety.
Hamas' multi-pronged attack on October 7 killed more than 1,400 people - many being civilians.
Harrowing images from the aftermath of the attack showed abandoned cars and tents of those who had travelled to the event.
Since the attack, Israel has retaliated by bombarding Gaza, with more than 9,400 Palestinians said to have been killed in the territory in nearly a month of war.
The soaring death toll has sparked growing international anger, with tens of thousands taking to the streets in major cities across the world to demand an immediate ceasefire.