The exact dates and locations Wilko will be opening its first three concept stores
3 November 2023, 16:23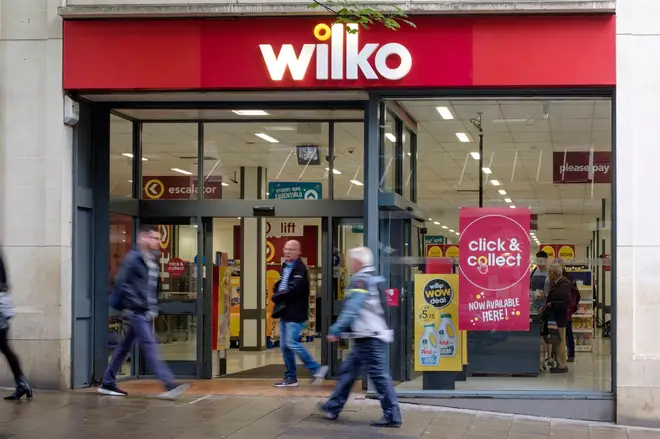 Three Wilko stores will open at shopping centres in Plymouth, Exeter and Luton, with two more opening before Christmas.
Two of the three Wilko shops will open on 1 December at the Armada Centre in Plymouth and the Guildhall Shopping Centre in Exeter.
The third will open at the Arndale Centre in Luton on 8 December.
Two more shops are set to open before Christmas but the location and dates for those stores has yet to be confirmed.
Wilko is planning to recruit up to 80 local team members per store, with the brand's new owner, CDS Superstores, who also owns The Range, pledging to prioritise interviews for ex-Wilko employees.
CDS Superstores chief executive Alex Simpkin said: "It's clear that there's a huge love for Wilko and we're proud to confirm we'll be re-introducing the brand to high streets in Plymouth, Exeter and Luton in the coming weeks.
"We're also glad to be bringing employment opportunities to these towns and for helping local families and communities have easy access to all the everyday home and garden items they need once again."
Read more: Find out exactly when Wilko shops will return to UK high streets - as retailer announces five new stores
Read more: Wilko shuts doors on final 41 stores marking end of 90 years in business - see full list of last stores to go
The exact dates and locations of new Wilko stores:
Plymouth: Opens at Unit A, Armada Centre, Mayflower Street, Plymouth PL1 1QL on 1 December
Exeter: Opens at Unit 100, Guildhall Shopping Centre, Exeter, EX4 3HP on 1 December
Luton: Opens at 141/147 Arndale Centre, Luton, LU1 2TN on 8 December.
This news comes weeks after Wilko shut its final stores on 8 October; the brand went into administration in August and around 400 shops closed.