Titanic's hidden treasures: Lost gold necklace with tooth of megalodon shark discovered in wreckage 111 years on
30 May 2023, 13:07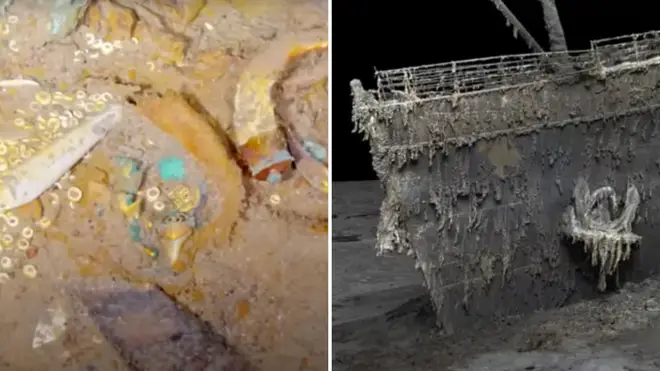 A necklace said to be made from the tooth of a megalodon shark has been unveiled in fresh images from the Titanic's wreckage.
The gold necklace was identified in footage taken by Magellan Ltd as part of efforts to capture the first digital scans of the shipwreck.
Scientists took thousands of digital images to create a "digital twin" of the passenger liner, which sank in 1912 after hitting an iceberg while on its maiden voyage to New York.
The digital twin was created using deep-sea mapping of the real Titanic, which lies 3,800m (12,500ft) down in the Atlantic.
Listen and subscribe to Unprecedented: Inside Downing Street on Global Player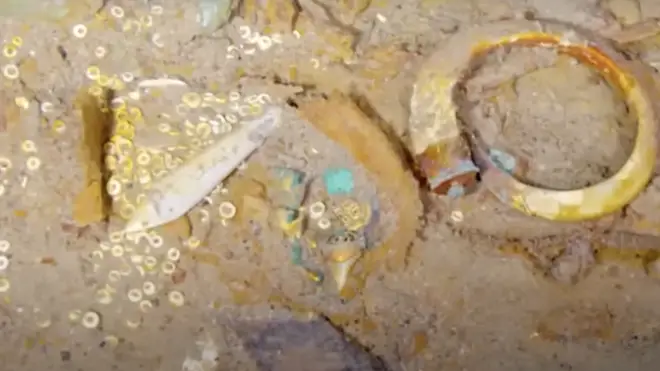 Other objects surrounding the necklace are yet to be identified but it appears to be surrounded by small ring-shaped beads.
Teeth of the extinct megalodon shark are known to reach over seven inches in length, with the distinctive shape drawing attention from Magellan.
The owner of the necklace remains unknown but the company intends to use artificial intelligence to identify them and contact ancestors of the 2,200 people who were aboard when the ship sank.
The AI will study footage of passengers, focusing on their faces and the clothes they were wearing when they boarded the ship.
Read more: First ever full-sized scans of Titanic reveal wreck as never seen before
Read more: Royal Blood frontman mocks crowd and brands them 'pathetic' before storming offstage following Dundee performance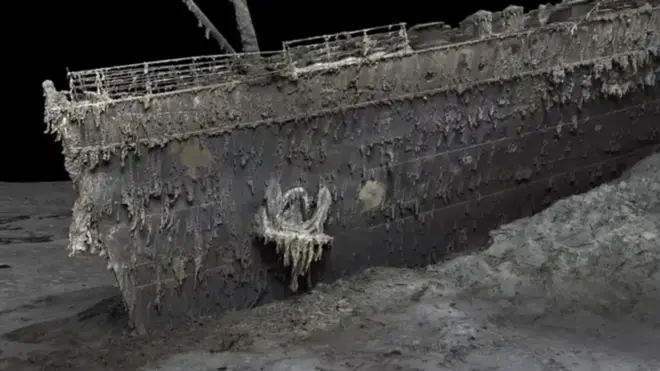 Director of Magellan Richard Parkinson described the find as "astonishing, beautiful and breathtaking".
"What is not widely understood is that the Titanic is in two parts and there's a three-square-mile debris field between the bow and the stern," he told ITV.
"The team mapped the field in such detail that we could pick out those details."
An agreement between the UK and the US prevents members of the public from removing artefacts from the surrounding bed or the wreckage itself, meaning the necklace will have to be left at the site.