Fresh trans prisoner row as 'dangerous' inmate who stalked 13-year-old girl 'to be moved from men's to women's jail'
28 January 2023, 12:34 | Updated: 28 January 2023, 12:40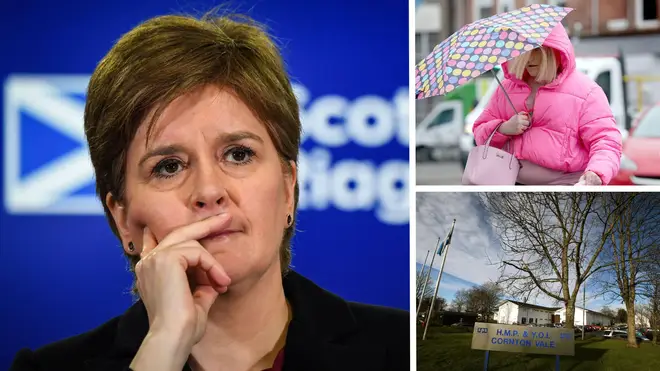 Nicola Sturgeon is facing another row over a trans prisoner after it was revealed a transgender woman who stalked a girl has been allowed to move to a women's jail.
Tiffany Scott, who stalked a 13-year-old while she was known as Andrew Burns, had been refused the prison change repeatedly but authorities have relented in recent weeks.
It comes after the storm around Isla Bryson, the double rapist who has male genitalia but now identifies as a woman.
She was put in the all-women jail Conton Vale in Stirling while she awaits sentencing, but has been moved after outcry at the notion of housing a rapist with male genitalia with female inmates.
A source told the Daily Record of Tiffany Scott: "Of all the female trans prisoners in the estate, Scott has been considered the most dangerous.
"Isla Bryson's rape convictions took public perception of the risks to a new level. Cornton Vale staff were bracing themselves for Scott and then the Bryson case showed how ill equipped the [Scottish Prison Service] is to deal with the most extreme trans prisoners.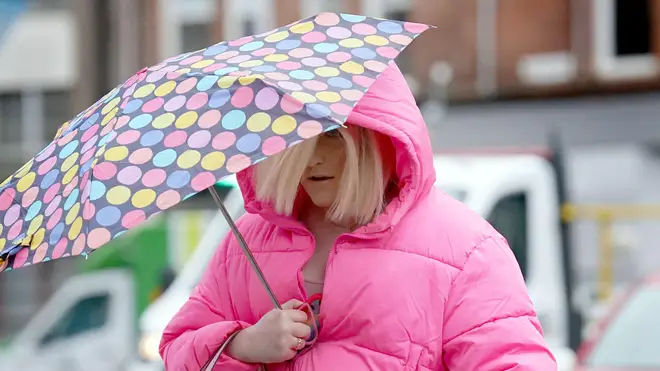 "As it stands, Scott will be admitted to a women's jail - probably the New HMP Stirling later this year - and held in segregation. This will very possibly lead to full integration with the main prison community.
"This highly disturbed prisoner has attacked female staff during time in prison, has admitted stalking a young girl and has been one of the most menacing people inside Scottish jails.
"It's madness to send her to a women's jail - there needs to be a better solution than this."
Read more: Trans double rapist Isla Bryson transferred out of women's prison after row over safety of female inmates
Scott has attacked inmates, guards and female nurses during her stints in different prisons, including an instance where she cut her veins with her teeth and squirted blood at jail officers, according to the Record.
In 2010, when she was still known as Burns, she attacked a nurse then escaped from a hospital in Cheshire before throwing roof tiles at police.
She was jailed for 14 months for stalking a 13-year-old by sending letters from her cell during her time in Falkirk.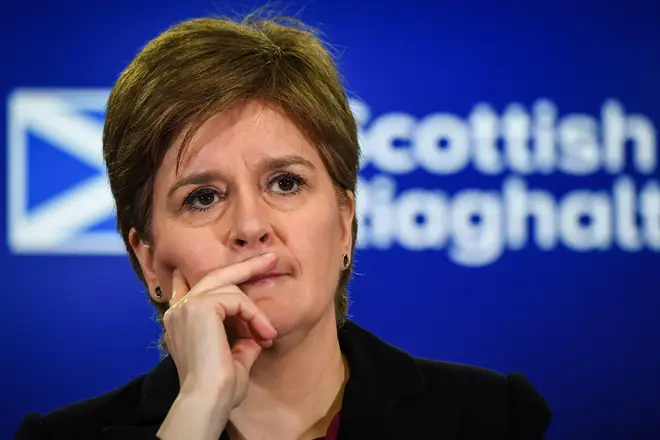 The furore has played out against the backdrop of the Scottish Government's controversial attempts to reform laws to make it easier to officially change gender.
An amendment aimed at stopping sex offenders from being able to change their gender was blocked by Sturgeon and other SNP MSPs.
LBC Views: The risk to female prisoners posed by Isla Bryson is as obvious as his tackle
But Westminster has intervened, with the British Government blocking the law from entering effect.
A Scottish Prison Service spokesperson said: "Where there are any concerns about any risks posed by an individual, to ­themselves or others, we retain the ability to keep them separate from the mainstream population until an agreed… plan is in place."
The Scottish Government said: "SPS is reviewing their policy on managing transgender prisoners in partnership with the Scottish ­Government and that process is nearing completion."