UK Covid R number slightly increases to between 0.6 and 0.9
19 March 2021, 13:42 | Updated: 20 March 2021, 06:55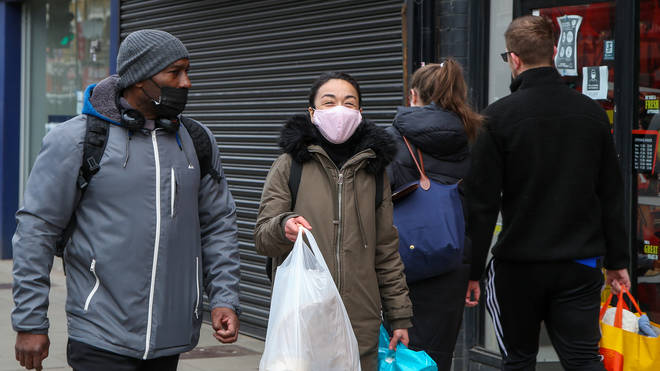 The UK Covid R value has slightly increased to between 0.6 and 0.9, official figures have shown.
Last week the number stood between 0.6 and 0.8.
The news comes the week after schools and colleges in England returned.
An R value between 0.6 and 0.9 means that, on average, every 10 people infected will infect between 6 and 9 other people.
The R value represents the average number of people each person with Covid will go on to infect.
If it is below one, then the number of infections will be declining.
Read more: Drop in vaccine supply will make 'no change' to lockdown roadmap, PM says
The overall UK estimate of R is estimated to be below 1 and the estimated growth rate means the number of new infections is shrinking by between 3% to 6% every day.
The UK is currently steaming ahead with its vaccination process, and although there are fears the supply of jabs could be affected.
There will be "no change" to England's roadmap out of lockdown despite receiving "fewer vaccines in April than in March", Boris Johnson has said.
Speaking at Thursday's Downing Street press conference, the prime minister explained that the country is still on track to hit its vaccination targets for the year.
All those invited for a jab will be given a dose of the coronavirus vaccine despite an expected downturn over the next month, Mr Johnson said.
He sought to reassure the British public that "if you come forward after receiving your letter, we have the jabs for you".
The UK leader said: "We have always said that in a vaccination programme of this pace and this scale, some interruptions in supply are inevitable and it is true that in the short term we're receiving fewer vaccines than we had planned for a week ago."