Terrorists could use artificial intelligence to build weapons, PM warns, as he says UK to host first AI safety centre
26 October 2023, 10:31 | Updated: 26 October 2023, 10:41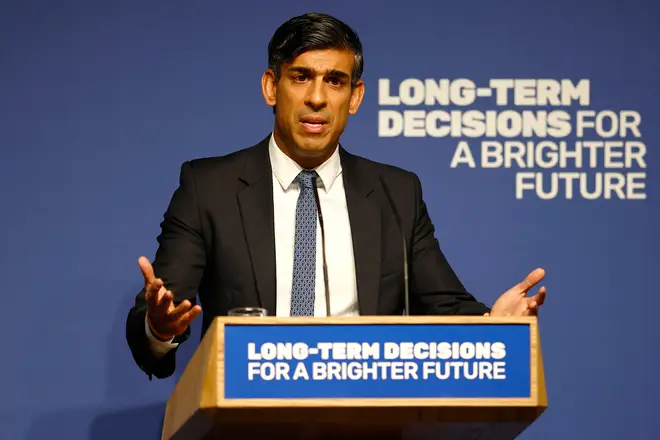 The UK will host the first artificial intelligence safety centre, Rishi Sunak has said, as he warned that terrorists could use AI to build deadly weapons.
The AI safety centre will "examine, evaluate and test new types of AI" to explore the risks they pose, from misinformation to threats of physical violence.
Mr Sunak said the centre would share the results of its research with the rest of the world, which he said would help attract jobs and investment into the AI sector in the UK.
The Prime Minister's comments, delivered as part of a speech in central London on Thursday, come as Britain is preparing to host an AI safety summit at Bletchley Park next Wednesday and Thursday.
He said the AI safety centre would "advance the world's knowledge of AI safety and... carefully examine, evaluate and test new types of AI so we understand what each new model is capable of, exploring all the risks from social harms like bias and misinformation, through to the most extreme risks of all."
Read more: Paedophiles using AI to make new images of real victims of child sexual abuse that threaten to 'overwhelm the internet'
Read more: AI could become powerful enough to create weapons and 'kill many humans' in as little as two years, warns No10 adviser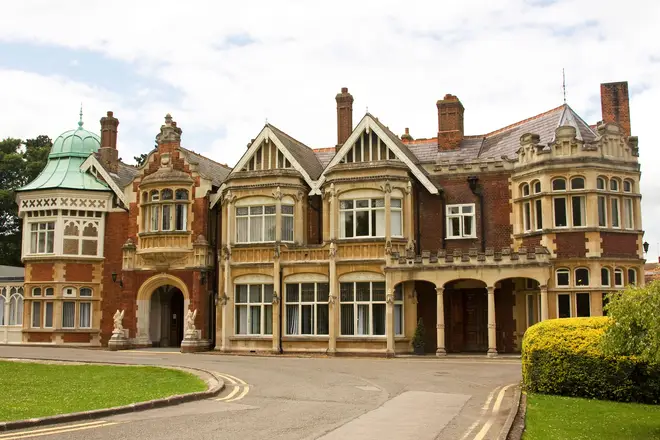 Mr Sunak claimed that the UK is "developing the most advance protections for AI of any country in the world".
But said he wanted to be "honest" about the risks the new technology could pose.
"Get this wrong and it could make it easier to build chemical or biological weapons," he told the audience. "Terrorist groups could use AI to spread fear and disruption on an even greater scale.
"Criminals could exploit AI for cyber attacks, disinformation, fraud or even child sexual abuse."
His comments come after an internet watchdog claimed that paedophiles are using AI to create new images of children who have previously been sexually abused, as well as making pictures of celebrities as children, and manipulating genuine photos of child actors to make them look like sexual abuse
Mr Sunak added that "in the most unlikely but extreme cases, there is even the risk that humanity could lose control of AI completely through the kind of AI sometimes referred to as 'super intelligence'."
The PM said he wouldn't rush to bring in regulation for artificial intelligence.
"This is a point of principle," he said. "We believe in innovation. It's a hallmark of the British economy, so we will always have a presumption to encourage it not to stifle it.
"And in any case, how can we write laws that make sense for something that we don't yet fully understand?"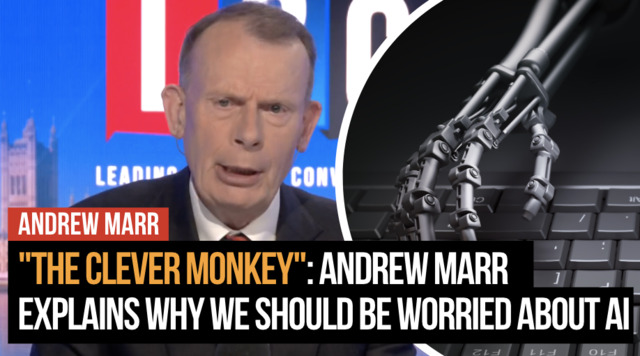 Andrew Marr explains why we should be worried about AI
The UK has invited China to the AI summit next week, a move that has prompted criticism from some observers after Beijing was accused of running a spy in the British parliament.
Mr Sunak said: "I know there are some who will say they should have been excluded but there can be no serious strategy for AI without at least trying to engage all of the world's leading AI powers.
"That might not have been the easy thing to do but it was the right thing to do."