UK to abolish cap on bankers' bonuses next week
24 October 2023, 15:10 | Updated: 24 October 2023, 17:05
The cap on bankers' bonuses is being removed next week as part of post-Brexit plans for UK financial rules.
From 31 October, EU rules that limit bonus payments will be removed, according to the Prudential Regulation Authority (PRA).
This was one of the former chancellor Kwasi Kwarteng's mini-budget policies that were kept after most were undone by his successor, Jeremy Hunt.
Mr Kwarteng said the bonus limit were pushing up basic salaries and driving activity outside Europe.
The policy was introduced in 2014 when the UK was still part of the EU.
With Lord Turner's 2009 review of the 2008 crash, it said that bonuses may have encouraged bankers to take "exessive risks".
By adding a cap, the hope was that there would be fewer opportunities for bankers to take part in risky behavior.
City executives complained that the cap stopped the recruitment and retainment of quality workers, resulting in London losing out on talented staff.
Read more: Liz Truss to claim mini budget would have saved Britain £35b as she defends disastrous time in No 10
Read more: Scrapping cap on bankers' bonuses will 'alienate' people and not help Tories get re-elected, says Sir Martin Sorrell
In a policy statement on the changes, the Financial Conduct Authority (FCA) said: "The bonus cap does not limit total remuneration but limits the variable remuneration a firm can pay relative to an individual's fixed pay.
"This has the effect of limiting the proportion of remuneration that can be adjusted by risk and performance measures.
"The removal of the bonus cap gives firms the freedom to restructure their pay over time, within the framework of the regulators' rules on variable remuneration which aim to better align remuneration with prudent risk-taking."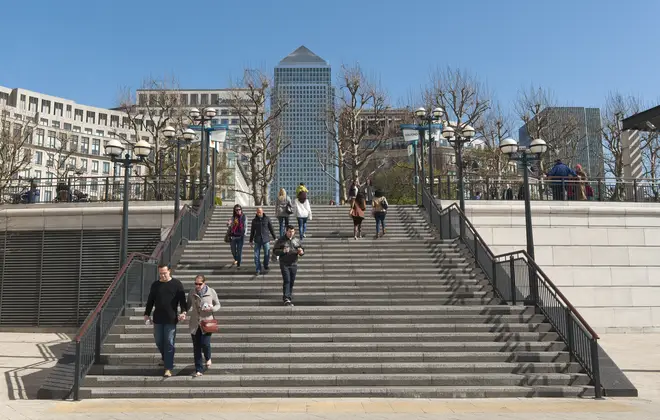 After the bonus cap is removed, UK regulators said they want firms to ensure fixed pay, "appropriately balanced" bonuses and that no individual is "dependent exclusively on variable remuneration, or to an extent likely to encourage them to take risks outside the risk appetite of the firm."
However, there has been criticism towards the move.
Paul Nowak, general secretary of the Trades Union Congress, the umbrella body for the UK labour movement, described the decision as "obscene".
He added: "At a time when millions up and down the country are struggling to make ends meet — this is an insult to working people", and argued the need for "a national conversation about taxing wealth."