Ulez expansion brings in £26m in first month as 57,000 drivers face daily charges
31 October 2023, 11:24 | Updated: 31 October 2023, 12:19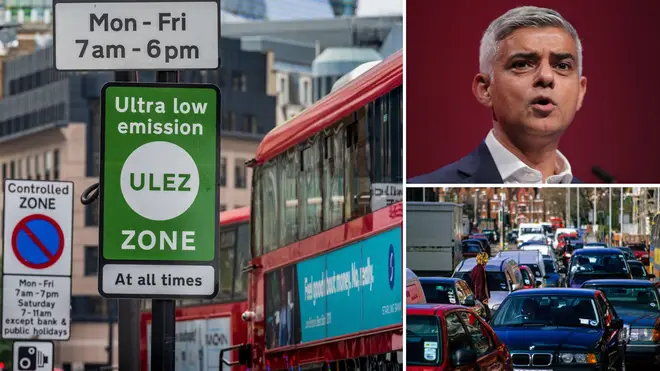 The controversial Ulez expansion brought in £26 million during its first month, after nearly halving the number of non-compliant vehicles driving in Greater London, according to estimates.
The number of polluting vehicles in London has dropped by 45 per cent since the launch of Sadiq Khan's Ulez expansion, TfL has found.
About 77,000 fewer non-compliant cars and vans were driving on the roads in September, dropping from 170,000 to 93,000.
This means on average 95.2 per cent of vehicles now comply with the emission rules, the report suggests.
The compliance rate for outer London is now almost on par with the rate in inner London, where 96.9 per cent of vehicles comply with the rules.
Some 1,974,000 vehicles take to the roads of London on an average day - but TfL said the "high levels of compliance" meant that 2.9 per cent (57,200) had to pay the levy.
The Ulez charge applies to all vehicles that have emissions standards older than Euro 4 for petrol engines, or Euro 6 for diesel engines.
That means that petrol vehicles registered before 2005 and diesel vehicles registered before 2015 are likely to have pay the charge.
Drivers of cars, smaller vans and motorbikes that don't meet Ulez standards have to pay £12.50 a day to drive within the zone.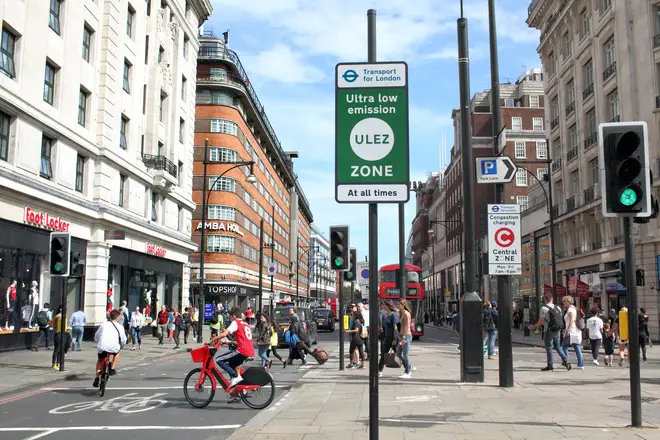 Lorries, buses, coaches and heavy vans that are non-compliant are charged £100 under the separate low-emission zone scheme, which already covers most of London.
"I've always said that the decision to expand the Ulez was very difficult, but a month on from the expansion we can already see that it is working," Sadiq Khan said of the figures.
"This new data shows 95 per cent of vehicles seen driving in London on an average day now comply with our air quality standards – a 10 percentage point increase since I began to consult on the Ulez expansion in May 2022. This will make a huge difference to the lives and health of Londoners."
TfL's next target is for 91 per cent of vans to comply with the emission rules by the end of the year, as the number for vans currently sits at 86.1 per cent.
The report did not reveal, however, how much revenue had been generated by Ulez fines and penalties.
Read more: Belgium condemns Sadiq Khan's ULEZ as over 20,000 EU drivers 'unlawfully' fined in alleged criminal data breach by TfL
Read more: Laurence Fox arrested for endorsing vandalism and the destruction of Ulez cameras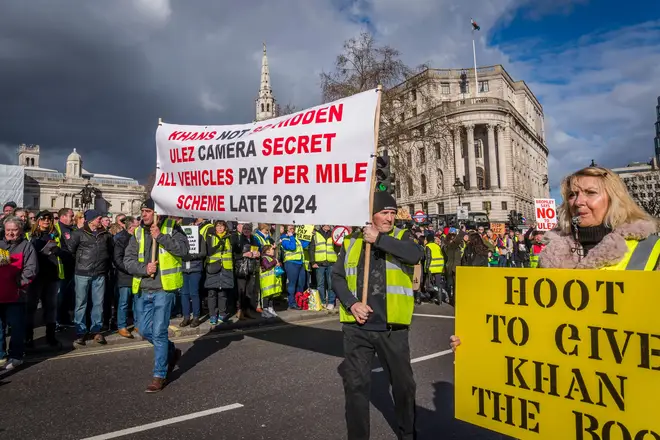 An analysis by Tory mayoral candidate Susan Hall estimated that motorists would have paid £52.5 million when fines and levies were taken in to account, if September's figures were repeated. This puts the estimated number for September's figure at around £26 million.
"This proves once again that Sadiq Khan's Ulez expansion is nothing but a tax grab," Ms Hall said.
"To take over £52 million from hardworking people, with no gain to air quality described anywhere in this report, shows how little he cares for Londoners.
"It is those on the lowest incomes who are suffering most from this disastrous charge. As mayor, I will scrap the Ulez expansion on day one."
Transport for London says all revenue is reinvested into running and improving the capital's transport network, such as expanding bus routes in outer London.
The Ulez is projected to stop making a surplus in 2026/27 as compliance levels increase.
The controversial Ulez expansion was launched an August 29. Drivers that don't pay the Ulez charge are fined £180. This is reduced to £90 if they pay early.
The penalty charge notices were issued from 26 September and for the first four weeks drivers were given warning letters rather than fines.
In the remaining five days of September, after the commencement of the penalty notices, 13,480 penalties were issued, meaning a possible total of £2,424,400 could have been made.
"I'm pleased to see that the London-wide Ulez has been effective at reducing the number and proportion of older, more polluting vehicles seen driving in London on an average day. I'm eager to see the impact that this will go on to have on air pollutant emissions in the capital," Professor Kevin Fenton, London regional director, Office for Health Improvement and Disparities, said.