Criminals who abuse or attack shop workers must face automatic jail terms, says Union boss
11 October 2023, 09:51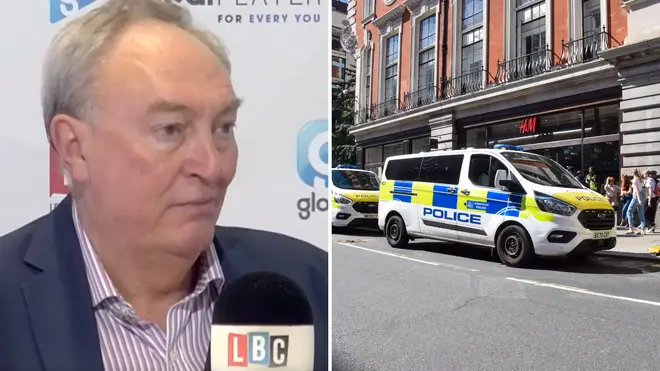 Criminals who abuse or attack people working in shops must face automatic prison terms, the head of the shop workers' union has told LBC.
USDAW General Secretary Paddy Lillis spoke to Nick Ferrari from the Labour Party conference where supermarket thefts are "easy money" for organised crime gangs.
He said he wanted to ensure that police turn up even when goods worth less than £200 have been stolen.
He also condemned rising violence against shop workers: "We've seen recently a shop assistant who stepped in to help stop a young girl on a till being abused stabbed in the eye with a screwdriver before he even got the words out of his mouth. Someone's life ruined.
Read more: Hamas' actions are 'terrorism' and Israel 'has the right to defend herself,' says Starmer as he defends Gaza siege
Read more: Chaos at Luton Airport: Moment car park collapses in huge blaze as up to 1,200 cars damaged and all flights suspended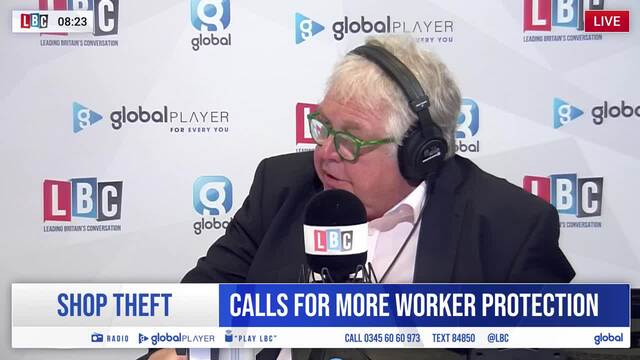 Usdaw discuss shoplifting with Nick Ferrari
These are people who live in the community, work in the community. The mind boggles at this behaviour," he said.
He condemned the 'epidemic' of retail crime.
"There's upwards of 1,000 incidents every day of abuse, threats and violence against retail staff."
He said shops spent £1.8bn last year in terms of theft and putting extra security measures in.
"In 21st century Britain we have retail workers running around with body cams and stab proof vests. What sort of communities are we living in in this day and age?
"Violent gangs move around, they are not daft. They get in, they are stealing, it's easy money for them.
"You go and rob a post office you get 10 years. You go in rob a supermarket you get a smack on the wrist."
He wants to see criminals who abuse or attack shop workers facing automatic prison sentences.
Labour leader Sir Keir Starmer has said he wants to "reverse the de-prioritisation of shoplifting under £200 and create a new specific offence of assault against shop workers".