Unions reject pay rises for NHS staff, teachers and police as posties vote to strike
19 July 2022, 19:04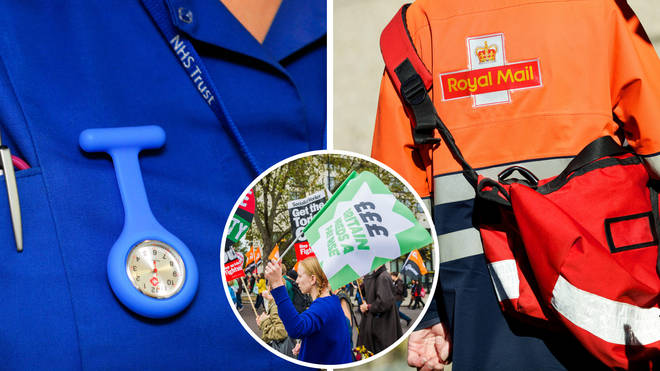 Unions have rejected pay rise offers for NHS staff, police and teachers, and postmen have voted to strike as the battle between the government and workers continues.
More than one million NHS staff, including nurses, paramedics and midwives, will receive an increase of at least £1,400 with lowest earners to receive up to 9.3%, while dentists and doctors will get a 4.5% pay rise, police 5% and teachers between 5 and 8.9%.
Health unions said the announcement amounts to a real terms pay cut.
Both the NASUWT and NEU teaching unions, which have threatened strikes in autumn over pay, also said it was too low.
Read more: Rail unions announce more strikes in August adding to summer travel misery
Read more: Barrister 'feared for career' after 'sanction' threat if she joined strike action
The NEU has said it will now consult its members on strike action in the autumn.
The Police Federation has also hit out at the planned pay rises, saying: "Officers have faced two years of pay freezes and a 20% real terms pay cut since 2010.
"The average 5% settlement announced today is still below inflation, the Government has a long way to go to demonstrate they're treating officers with the respect they deserve."
Officers have faced two years of pay freezes and a 20% real terms pay cut since 2010.

The average 5% settlement announced today is still below inflation, the Government has a long way to go to demonstrate they're treating officers with the respect they deserve. #PayOurPolice pic.twitter.com/GMDlpbGHle

— Police Federation (@PFEW_HQ) July 19, 2022
It comes as Royal Mail workers voted overwhelmingly in favour of strikes in a dispute over pay.
A ballot of members of the Communication Workers Union (CWU) showed huge support for industrial action in protest at a 2% pay offer.
A total of 97.6%, of those who voted, backed strikes, on a turnout of 77%. The union said it was an unprecedented result.
General secretary Dave Ward said there will now be a "small window" of opportunity for talks to avoid walkouts before strike dates are set.
He said postal workers received big support from the public for their efforts during the pandemic and would continue to receive backing for their pay campaign.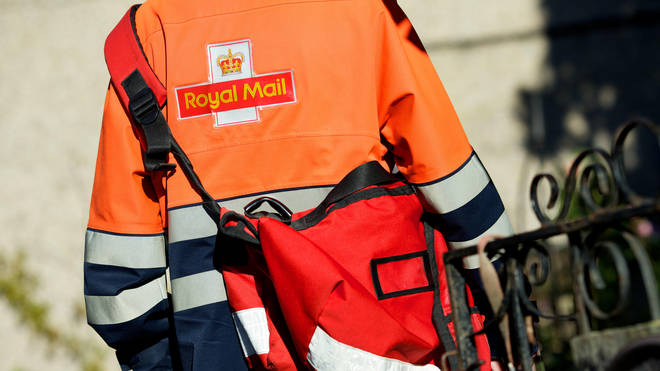 Of the NHS pay rises, the Government said it had accepted recommendations from the independent pay review bodies in full, adding that the pay rise recognises the contribution of NHS staff while balancing the need to protect taxpayers, manage public spending and not drive up inflation.
The lowest earners, such as porters and cleaners, will see a 9.3% increase in their basic pay this year, compared to last year, said the Department for Health.
The average basic pay for nurses will increase from around £35,600 as of March 2022 to around £37,000 and the basic pay for newly qualified nurses will increase by 5.5%, from £25,655 last year to £27,055.
Read more: Govt warned they are 'spoiling for a fight' by allowing agency workers to replace strikers
Read more: Teaching unions reject pay rise offer from govt as strike action looms
Danny Mortimer, chief executive of NHS Employers, which is part of the NHS Confederation, said: "We welcome an increase in pay for hardworking and overstretched NHS staff beyond the 3% uplift originally budgeted for.
"However, NHS and public health leaders cannot be put into the impossible position of having to choose which services they will cut back on in order to fund the additional rise.
"NHS employers have only been allocated enough money to award staff a 3% rise, so unless the extra increase is funded by the Treasury, very worryingly this will have to be drawn from existing budgets and will mean an estimated unplanned £1.8 billion shortfall."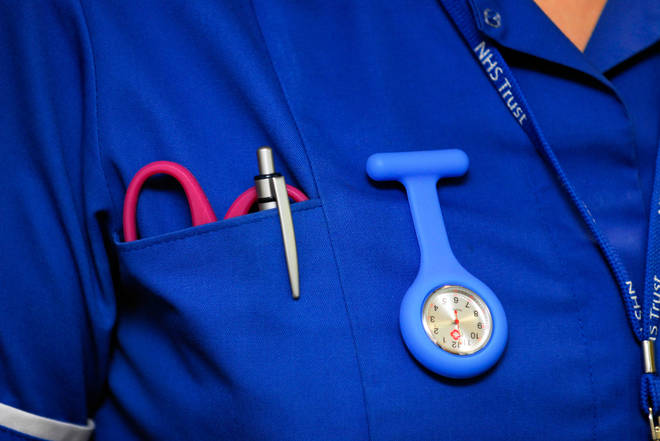 Unison general secretary Christina McAnea said: "Ministers seem intent on running down the NHS, showing scant regard for the millions of people languishing on waiting lists for tests and treatment.
"Rather than save the NHS with proper investment in staff and services, those vying to be the next prime minister want to keep back the cash for pre-election tax cuts.
"Fed-up staff might well now decide to take the matter into their own hands.
"If there is to be a dispute in the NHS, ministers will have no one to blame but themselves."
Royal College of Nursing general secretary Pat Cullen said it was a "grave misstep".
The British Dental Association also hit out at the 4.5% pay rise for dentists, calling it "derisory" and warning it will accelerate the workforce crisis facing NHS dentistry across the UK.
Unions representing senior civil servants also attacked their 2% pay rise.
FDA assistant general secretary Lucille Thirlby said: "The Government has yet again decided to treat civil service leaders, its own employees, with contempt, by setting them apart from other senior public sector workers.
"A 2% pay increase is, in fact, a significant pay cut, and it is an extraordinary decision when you consider that other public sector leaders, who civil servants work alongside, will receive increases of between 3 and 4.5%.
Public and Commercial Services union general secretary Mark Serwotka said: "It's an outrage that millions of our public sector colleagues have been told to accept half the rate of inflation, and it puts into further shocking focus the fact our members, the Government's own workforce, are being told to accept even less.
"Brave workers in a number of unions, including within PCS, are already taking action over intolerable pay and our members will be balloted to join them in the autumn.
"We'll be talking to our colleagues in other unions about organising co-ordinated national strike action."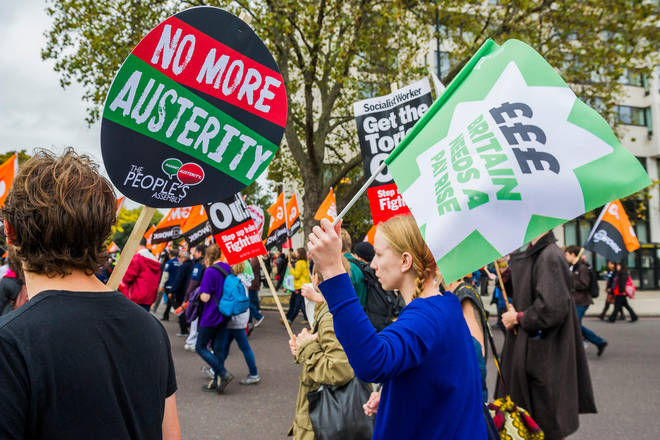 NASUWT previously said it would hold a national strike ballot if the Government fails to "deliver pay restoration for teachers".
And Mary Bousted, joint general secretary of the NEU teaching union, previously said a 5% rise for more experienced staff would be "unacceptable".
The Government announced the starting salary for teachers outside London will rise by 8.9%, with salaries reaching £28,000 for the 2022/23 academic year.
It said this meant it had made "good progress" towards a manifesto commitment for starting salaries rising to £30,000.
"Those in the early stages of their careers will also benefit from significant increases, ranging from 5% to 8% depending on experience," the Government said.
Kevin Courtney, joint general secretary of the NEU teaching union, said the Government had been "forced" by members to drop a previous proposal of 3% for experienced teachers, but added it had not "moved far enough".
He said a 5% increase would mean "yet another huge cut" to the real value of pay against inflation, and that this would mean members were consulted over strike action in autumn.
Read more: James O'Brien blasts Ministers for boosting city fat cats' pay 'to show benefits of Brexit'
Read more: 'No-show' job-hunters fuelling airport chaos and delays, recruitment insider says
"With RPI inflation at 11.7% according to the latest figures, experienced teachers would see a bigger pay cut than the one inflicted by last year's pay freeze and even the increase to starting pay is below inflation so is a real-terms pay cut," he said.
He added that the 8.9% rise for beginner teachers did not "really shift the dial" on the recruitment crisis.
He said: "Given this very poor pay proposal, we will look towards consulting our members in the autumn. This will be the largest ballot of teachers for a generation.
"Teachers don't want to strike - they want to be in the classroom teaching our pupils.
"But we cannot stand by and watch the biggest real-terms decline in teacher pay this century. This pay offer will do nothing to recruit, retain and value teachers and protect our children's education.
"We want (Education Secretary) James Cleverly to engage with us directly and negotiate. We remain ready and stand ready to do that.
"But if it continues on this course into September, we will have no hesitation in recommending that our members take action."
Geoff Barton, general secretary of the Association of School and College Leaders, said it threw the Government's targets for 90% of primary pupils to leave school reaching expected standards in English and maths, as set out in the white paper, into doubt, and could even put "existing standards at risk".
ASCL will now ballot its members on industrial action, with Mr Barton stating that "we - like other unions - will be consulting our members to see whether they wish to take industrial action in response to this decision".
NAHT school leaders' union general secretary Paul Whiteman said the pay rise was a "below-inflation" award, adding that the fact the Government had said there will be no new funding for the pay rises could put "enormous and unsustainable pressure on school budgets".
"Ultimately this could lead to a situation where schools are having to consider cuts to essential services or even redundancies," he added.
Mr Cleverly said: "Teachers are the fabric of our school system and it is their dedication and skill that ensures young people can leave school with the knowledge and opportunities they need to get on in life.
"We are delivering significant pay increases for all teachers despite the present economic challenges, pushing teacher starting salaries up towards the £30,000 milestone and giving experienced teachers the biggest pay rise in a generation.
"This will attract even more top-quality talent to inspire children and young people and reward teachers for their hard work."