'Corrosive' culture at University Hospitals Birmingham 'could put patients' safety at risk'
28 March 2023, 13:27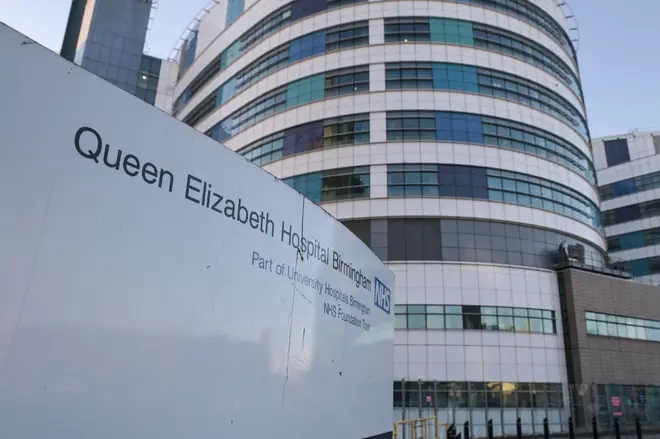 The "corrosive" culture at one of the country's largest NHS trusts could be putting patient safety at risk, a damning report has suggested.
Staff raised fears for safety and a "mafia-like" culture, which was denied by University Hospitals Birmingham (UHB).
The Birmingham and Solihull Integrated Care Board's review was told that senior leaders were "overzealous", "coercive" and "callous", with staff reviews used to "silence dissent".
Professor Mike Bewick, a former NHS England Deputy Medical Director, said while the trust initially provided significant cooperation, "this goodwill has dissipated" as work continued.
He said: "Our overall view is that the Trust is a safe place to receive care, but any continuance of a culture that is corrosively affecting morale and in particular threatens long term staff recruitment and retention will put at risk the care of patients across the organisation - particularly in the current nationwide NHS staffing crisis.
"The cultural problems at the Trust most likely persist, apparently remain entrenched and require serious attention.
"Because these concerns cover such a wide range of issues, from management organisation through to leadership and confidence, we believe there is much more work to be done in the next phases of review to assist the Trust on its journey to recovery."
Read more: Exams could be disrupted by teachers' strikes after union recommends rejecting government's 'insulting' pay offer
He said the trust appeared "very reluctant" to accept criticism.
"We do not direct this at the Trust's interim leadership team, but others seem to be, or have been, far less open to any suggestion that there are problems at UHB," Prof Bewick said.
"We heard many examples of concerning comments covering a range of topics including issues over promotion processes, bullying of staff (including junior doctors), and a fear of retribution if concerns were raised. All of these issues will be the subject of further investigation in the Phase 2 Culture Review," he said. A second and then a third review are expected by the summer, covering governance and culture at the trust.
More than 50 whistleblowers got in touch with Preet Kaur Gill, the MP for Edgbaston, who will be involved with the upcoming reports.
The investigation followed the death of Dr Vaishnavi Kumar, who took her own life in June last year.
Read more: William Hill to pay £19 million for 'alarming' failure to protect customers, in largest gambling commission fine ever
Her father told an inquest the Queen Elizabeth Hospital, which is part of the UHB trust, was a "hypercritical environment".
Steps have been taken since the tragedy, the report said.
A total of 26 "never events" took place at the trust across three years, including eight instances of objects being left inside patients and seven incorrect operations being carried out.
Jonathan Brotherton, chief executive at UHB, said: "Patients can continue to be confident that the care and treatment provided at our hospitals is safe. We are pleased that Prof Bewick's overall view 'is that the trust is a safe place to receive care'.
"We fully accept his recommendations and welcome the additional assurance that has been asked for through further independent oversight.
"There are a number of significant concerns that we need to, and have started to, address; we will continue to learn from the past, as we move forward."