Hooray for Hollywood! Hunt hails Warner Bros expansion plan to create 4,000 jobs and £200m boost to UK economy
21 September 2023, 22:31 | Updated: 21 September 2023, 23:13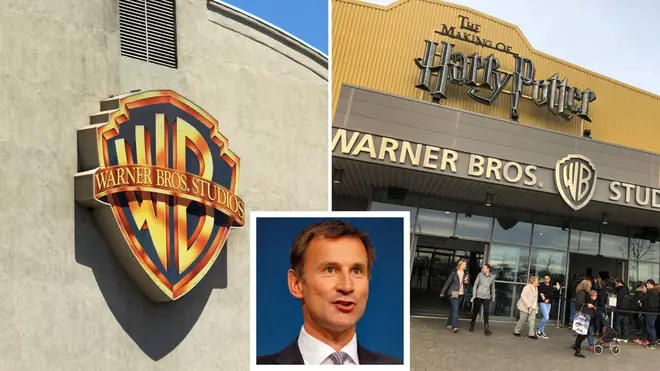 Warner Brothers chief executive David Zaslav was joined by Jeremy Hunt to announce its major studio expansion plans expected to bring in 4,000 new jobs to the UK.
The Warner Brothers Studios Leavesden unveiled plans on Thursday to double their studio space over the next three years in a move that is expected to provide a massive boost to the UK economy.
Under the expansion, the Leavesden studios will create 10 new sound studios and 400,000 square feet of extra production space - increasing its production capacity by 50%.
The move is projected to create 4,000 new jobs in the UK and contribute more than £200m to the UK economy.
Work on the expansion is scheduled to commence in the second half of 2024 and finish in 2027.
"Warner Bros. Studios Leavesden is globally-recognized for its exceptional soundstages and facilities, and with this planned expansion adding significant capacity and capabilities, it will be home to even more incredible storytelling for both film and television projects," Simon Robinson, Chief Operating Officer of Warner Bros. Discovery Studios, said.
"We are proud to not only be growing our productions in Leavesden and making it the main hub for DC Studios, but also to be growing our economic and community contributions to the UK's creative sector."
Warner Bros. Discovery today announced plans to expand Warner Bros. Studios Leavesden with the addition of 10 new sound stages that will boost production capacity by 50%. The expanded WBSL will become the primary hub for DC Studios projects. Read more: https://t.co/XENUYHJVsb pic.twitter.com/WEWoOX8WWI

— Warner Bros. Discovery (@wbd) September 21, 2023
Warner Brothers Discovery has worked on the production behind international hit 'Barbie', HBO's 'House of the Dragon' series and more.
Chancellor Jeremy Hunt said: "The enormous strength of our creative industries sees films and television shows made in the UK reaching cinemas and front rooms across the world, including Barbie and the House of the Dragon series.
"Warner Bros. Discovery's ambitious plan to grow its Leavesden studio is a huge vote of confidence in the UK – creating thousands of jobs and growing our economy – and means that British-made entertainment will continue to delight and entertain global audiences."
Speaking to LBC's Nick Ferrari, Mr Hunt praised the announcement: "It's the bigger picture that's amazing. I don't think many people know this but in the last three years, the studio space for film and TV has gone up by two thirds in the uk - over five million square feet.
"We are by far the largest film and tv production centre in Europe and it's a brilliant feather in our cap."
Read more: Jeremy Hunt warns Keir Starmer's EU stance could 'unpick Brexit' and worry Leave voters
Read more: 'We are finally starting to win this battle': Chancellor says the 'plan is working' as interest rate stays at 5.25%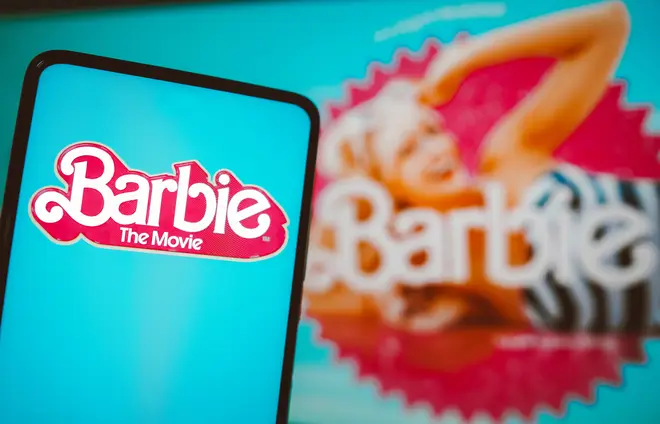 It comes as the Chancellor flew out to Los Angeles on Wednesday amid plans to host talks with tech giants such as Microsoft and Amazon in a bid to boost investments in the UK economy.
Ahead of his trip, Mr Hunt said: "The UK is ideally placed to attract fast-growing companies; we have all the right ingredients to become the next Silicon Valley, and I'm going to be shouting about our strengths up and down the west coast of the United States.
"The UK tech industry makes a huge contribution to the economy - becoming the third in the world to achieve a one trillion dollar valuation last year - and we have created the most unicorn companies in Europe, more than France and Germany combined. "I'm looking to build on these fantastic successes and increase investment that will bring more exciting jobs to our shores and grow the economy."