Will Smith breaks silence on wife Jada Pinkett Smith's comments after she reveals couple separated in 2016
16 October 2023, 21:05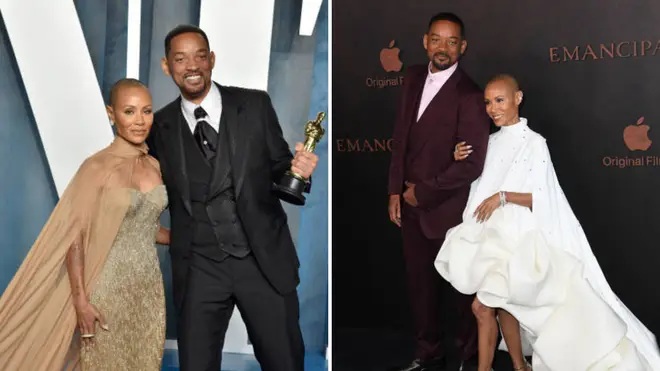 Will Smith has spoken out for the first time after his wife Jada Pinkett Smith revealed in a tell-all interview that they had been separated for seven years.
Several days ago she said that the two of them had been living separate lives since 2016 as they were exhausted by trying to repair their relationship.
Jada, 52, later added that she and Will, 55, were "concentrating on healing' and working to restore their "life partnership".
Among a series of other revelations, she also said she expects to live with Will again. She said he is "getting old" and "needs someone to look after him".
The couple's relationship was thrust into the spotlight at last year's Oscars after comedian Chris Rock joked about Jada's alopecia.
Will responded to Jada's comments by saying they "kind of woke him up".
He added that he had realised she is more "resilient, clever and compassionate than he'd understood".
Will said: "When you've been with someone for more than half of your life, a sort of emotional blindness sets in, and you can all too easily lose your sensitivity to their hidden nuances and subtle beauties."
Read more: 'Will's getting old and needs someone to look after him': Jada Pinkett Smith says she will live with Will Smith again
Read more: Jada Pinkett Smith says there's 'no divorce' on the cards and that she's in a 'healing process' with Will Smith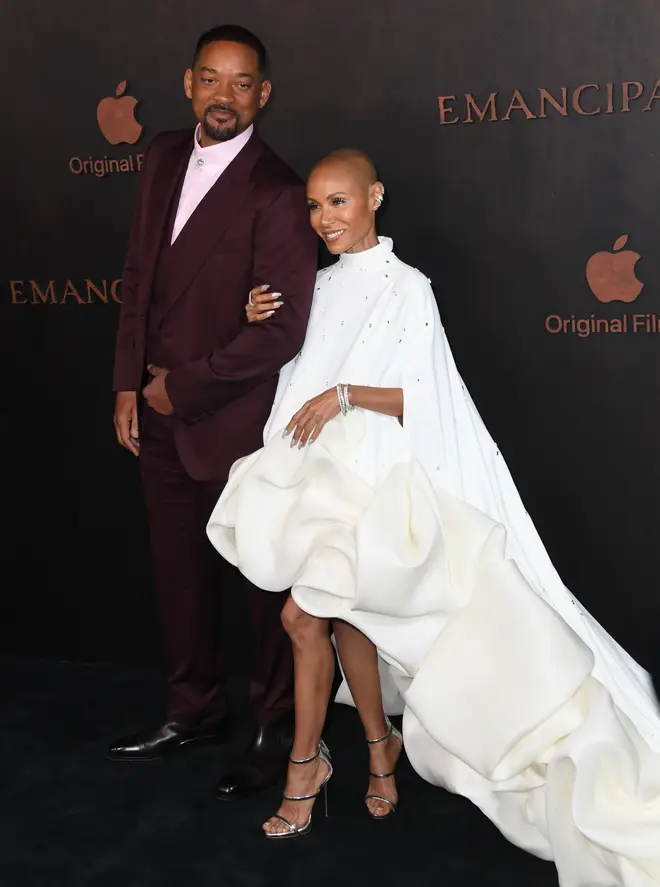 Ahead of the release of her new memoir, Worthy, Jada said: "We are working very hard at bringing our relationship, yes, bringing our relationship back together... back to a marriage again.
"Husband-wife marriage for me, for my healing process. I came into that with very specific ideas, right? Very specific ideas that were blocks. To me just seeing Will to who he is. He can't be this perfect idealized husband. 
"I have to be able to accept him for the human he is. He accepts me for the human that I am, and we want to love each other there."
She said in a previous interview: "By the time we got to 2016, we were just exhausted with trying," she said.
"I think we were both still stuck in our fantasy of what we thought the other person should be.
"I made a promise that there will never be a reason for us to get a divorce. We will work through whatever. And I just haven't been able to break that promise."
The actress described their relationship as a "life partnership" despite separating in 2016.
Asked what the difference between separation and divorce was for her in an interview with The Sunday Times magazine, she said: "Well, we needed the time.
"Will and I got married at an early age and we were able to make some beautiful things and some not so beautiful things. "We got to a place where we had to go our separate ways in order to break from some of those more immature fantasies of what being married was about.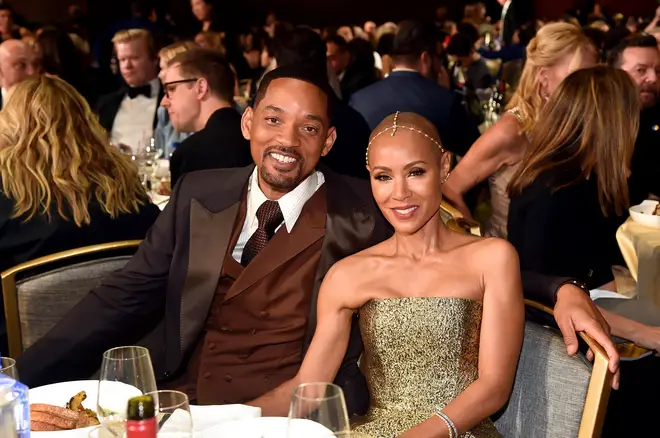 "And bear in mind, when we had that separation in 2016 the goal was to divorce, but divorce just didn't feel right for either of us. We don't know why. But here we are."
Jada said she and her husband don't live together any more but could move back in with one another in future. "To be honest with you, I think eventually we will (live together again.) I really do," she said.
"Will's getting old. I'm staying quite young, but it's getting apparent to me that he's gonna need someone to take care of him."
The incident with Chris Rock at the Oscars prompted a furious reaction from Will - but Jada said she was really "shocked" by her husband's actions.
During the incident, Smith shouted 'Keep my wife's name out your f**king mouth' before slapping Rock onstage.
Jada told Hoda Kotb on the Today show: "First of all, I'm really shocked because, mind you, I'm not there.
"We haven't called each other husband and wife in a long time. I'm like, what is going on right now?"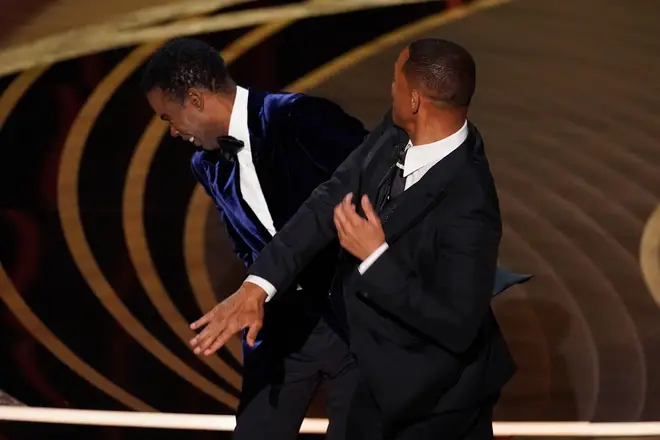 In a bombshell interview this week, Collateral star, 52, said she and Smith, who got married in 1997, were still trying to "figure out" the future of their relationship.
Rumours have swirled about the state of their marriage for several years, after Pinkett Smith revealed an "entanglement" she had with a younger man in an interview with her husband in 2020.
She told People magazine that she and Smith had not made any decisions about ending or continuing their marriage yet.
Read more: 'I was out of line': Will Smith apologises to Chris Rock for 'embarrassing' Oscars slap
Read more: Will Smith banned from Academy events for 10 years after Oscars Chris Rock slap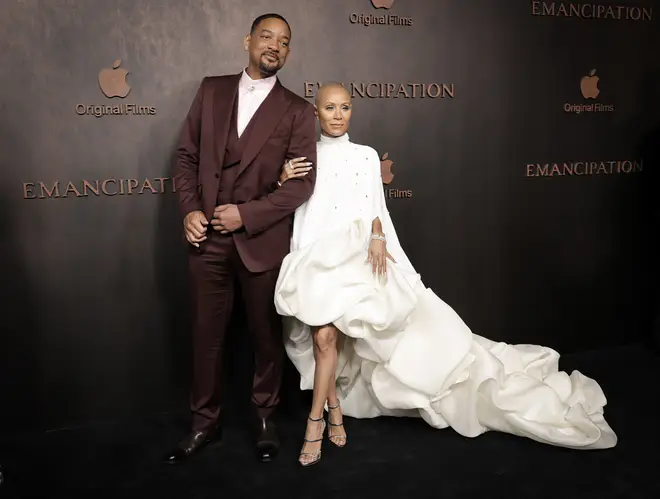 "We've been doing some really heavy-duty work together," she said. "We just got deep love for each other and we are going to figure out what that looks like."
She added that Willow and Jaden, her children with Smith, as well as Trey, his son from a previous relationship, had helped her find happiness.
'My children, they're little gurus. They've taught me a deep sense of self-acceptance," she said.
"They love every part of me. The level of love, unconditional love that they have for me and their dad. 
"And it's one thing to want to be the person that gives that unconditional love. And then there's, to be the recipient of that."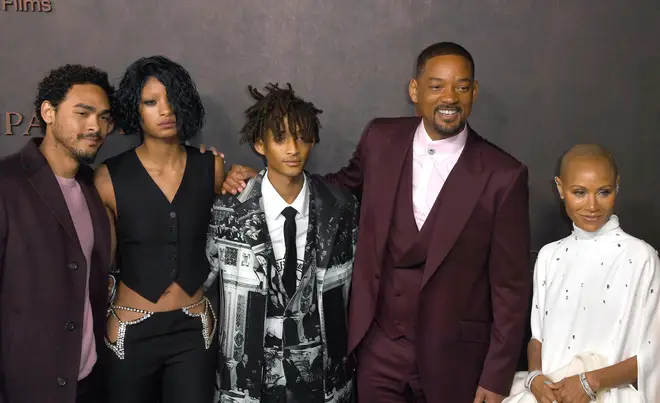 She added that she had taken ayahuasca, a psychoactive drug, as had Smith and the children, when they were already adults.
Pinkett Smith also details in an upcoming book her struggle with depression and anxiety when she turned 40.
"On paper it all looked grand - I had the beautiful family, the superstar husband, the lavish lifestyle, fame and fortune," she writes, according to an excerpt obtained by People. 
But she says that in reality she had "fallen into despair and wanted to be on this earth less and less."
She revealed to People that she had even contemplated taking her own life.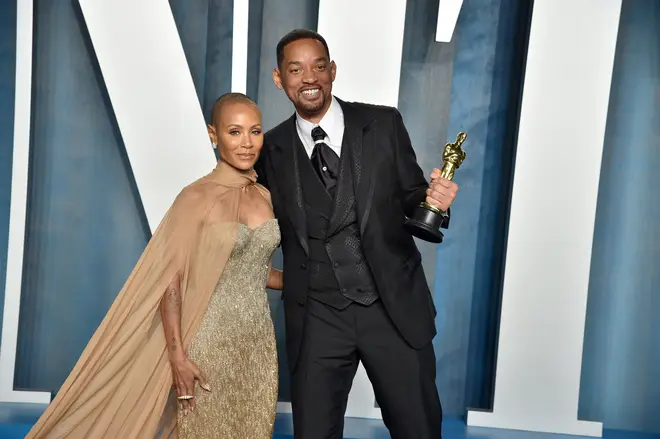 Pinkett Smith also addressed her husband's assault on comedian Rock last year.
"I thought, 'This is a skit.' " Like many people watching the incident unfold on live TV, she didn't believe it was real at first. "I was like, 'There's no way that Will hit him.' "
"It wasn't until Will started to walk back to his chair that I even realised it wasn't a skit."
Smith, who won Best Actor for his role in King Richard, struck Rock after he made a joke about Pinkett Smith's hair loss.
The Fresh Prince of Bel Air star appeared to laugh at the jibe before making his way on stage.
He was seen shouting "Keep my wife's name out of your f****** mouth", visibly and audibly furious, after the incident.
Smith later apologised wrote on his Instagram page, saying he was "a work in progress."
Pinkett Smith says in her upcoming autobiography that she had been diagnosed with "complex trauma and PTSD and dissociation".
She writes: "'Don't be afraid', I tell myself. 'You are in peaceful, beautiful Ojai. Why are you so scared?' she wrote. 'Because, I answer right back, what if THIS actually kills me?'"
She adds: "Three months earlier, in the wake of my fortieth birthday, my biggest worry was Well, what if it DOESN'T?"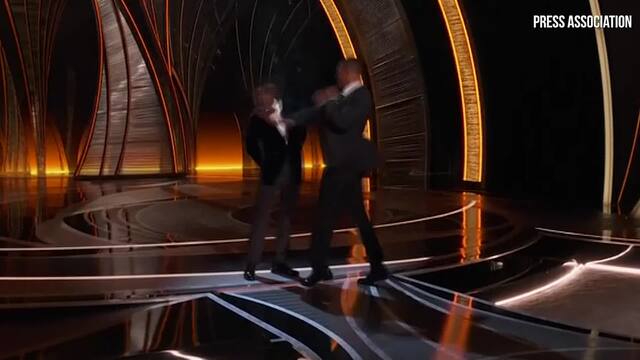 Watch slow-motion clip of Will Smith slapping Chris Rock at the Oscars
Pinkett Smith recalls: "For two decades, I had been putting on a good face, going with the flow, telling everyone I was okay. Yet underneath, bouts of depression and overwhelming hopelessness had smoldered until they turned into raging hellfire in my broken heart.
"Unwelcome feelings - of not deserving love - made it harder to understand the disconnect between the so-called perfect life I had achieved and the well of loss I carried with me. Therapy helped up to a point. It got me to 40! But to what end?"
She adds: "I would later be diagnosed and informed that I suffer from complex trauma with PTSD and dissociation, but without this guidepost, I was a chronic mess with no fix, no possibility to heal.
Pinkett Smith says: "Every morning, waking up was like walking the plank of doom - could I make it to four p.m.? If I could, I had survived the day."
She adds: "I always wanted to sleep, but I never slept well. My children could put a smile on my face and were my only motivation to keep me going, but more and more, I could feel myself losing my grip of connection to them."
She had "followed the rules...the rules we're told to follow," she writes. "You work hard, make sacrifices for those you love. The rules tell you: Be a doting mother and a doting wife, do the work required, and life turns into paradise. NOPE. A loving relationship, harmony, peace...that happiness had yet to be delivered."