Woman claims she was drugged and sexually assaulted by Greater Manchester Police officers after being 'stripped'
26 July 2023, 13:54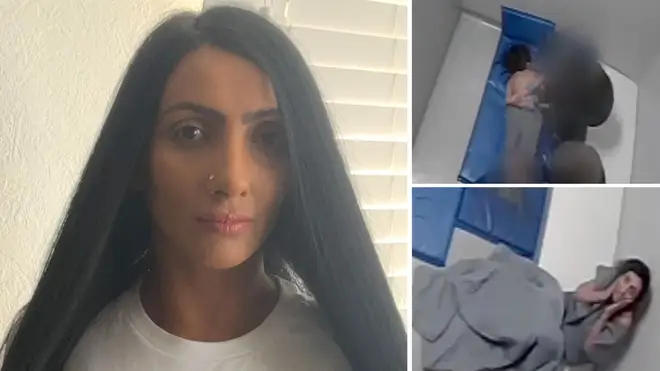 A woman has alleged she was drugged and sexually assaulted by Greater Manchester Police officers while being held in custody.
Zayna Iman, 38, was recorded on CCTV as officers cut off her pants and removed her top and bra before leaving her topless in a cell.
"Instead of providing an unconscious female with medical attention they thought, 'I know, let's take her clothes off instead and leave her there'. It's just something that the police do for their own perverse kicks," Iman told Sky News.
Sky News alleges there are three hours of footage missing from the 40-hour period of her detention.
Greater Manchester Police (GMP) said there is no evidence any of its employees "misconducted themselves or committed a criminal offence".
Read more: Police not attending most mental health callouts 'to free up a million hours a year'
Iman, who has waived her right to anonymity, was arrested when police entered her home after they they were called to a welfare check after reports of a woman high on cocaine.
Sky News reported that she was arrested during the incident on February 5, 2021, after she knocked glasses of a female officer's face.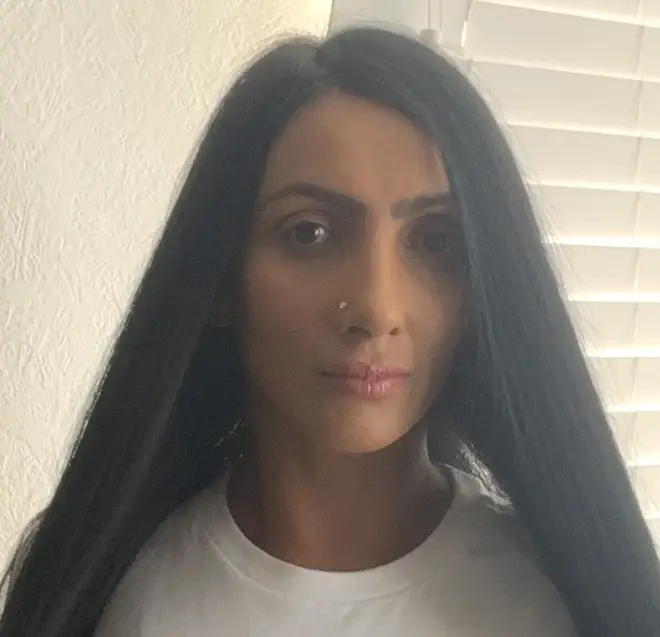 She was taken and held in a GMP station over about 40 hours. She remembers things in flashbacks and used a subject access request to get CCTV of her, but three hours of footage were not handed over.
The Manchester's mayor's office has said GMP has all the footage from the cell.
According to reports, her allegations are supported by medical records which show evidence of sexual injuries.
Read more: 'It's not protest, it's crime': Senior Met cop condemns Just Stop Oil as LBC reveals £7.7m bill to police disruption
Three gaps in the footage occur - first after Iman's arrest at 1.53am, after she passed out in the police van at 1.59am.
What should be a 10 minute journey is unaccounted for and she is not seen until 3.26am, when she is carried into a cell unconscious. She has no recollection of the journey and no bodycam footage from the van has emerged.
The next chunk of footage shows Iman being strip-searched, with a female officer helping. Police said her clothes were taken and replaced with clothing that wouldn't rip due to fears for her welfare.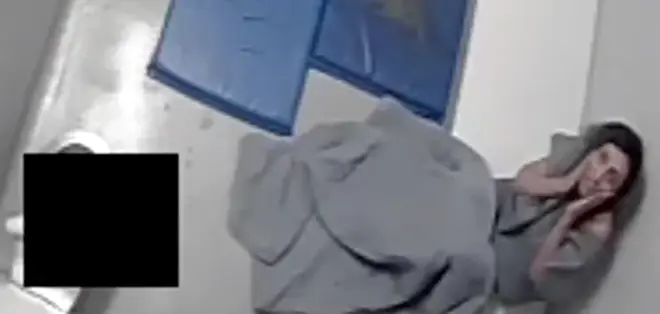 The next gap comes after she became agitated at 9.49am. She is not spotted until 11am, when she is now topless and still agitated, and is described by Sky as behaving in a sexual manner.
Iman remains undressed for 26 hours, and remains detained despite her detention log saying she is not fit to be held. At one point she gestures to what appears to be blood by her feet.
The third gap cuts out at 1pm the following day, with Iman completely naked. She is not seen until an hour later, still undressed. She was given a tracksuit at 8.14pm.
Iman went to hospital after, where a doctor noted she was admitted having had an "acute psychotic episode" which had resolved itself and that it was highly likely she had a "date rape drug" that led to a sexual assault. Sexual injuries were also recorded.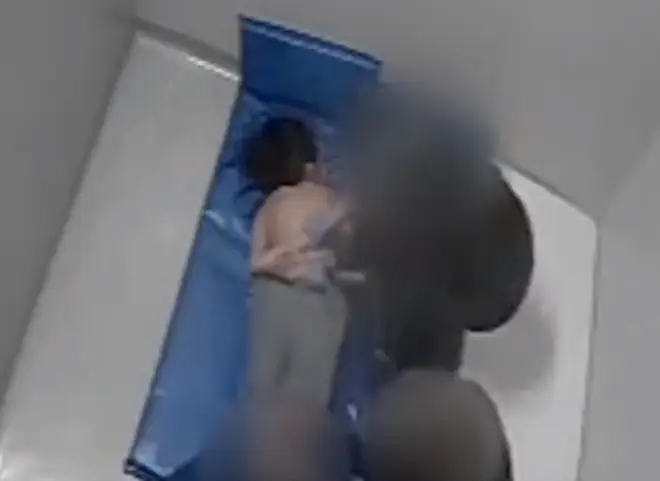 "Why would you withhold footage? The very footage that could either prove or disprove my allegations you will not part with," Iman said.
"I'm openly saying that at some point during my detention with Greater Manchester Police I was drugged and sexually assaulted, prove me wrong - give me the footage."
Two other women have complained about being strip searched. One said officers were heavy-handed because she complained about the force for failing to probe claims of sexual abuse against her sister, while another said she was searched after being arrested for swearing at police in a call.
GMP said she was suspected of concealing a vape. Police must have reasonable grounds to believe someone is hiding an items like a weapon or important evidence to carry out a strip search.
The force did not explain why the footage was missing.
A spokesperson for GMP said: "Greater Manchester Police is committed to delivering outstanding service to all those the force comes in to contact with. If service is proven to have fallen below an acceptable level, the force apologises and takes the necessary action.
"GMP is aware that these three individuals are unhappy with the service they received when they were arrested and detained - their complaints have or are being investigated by the force.
"Though one investigation is ongoing, there is currently no evidence to suggest any GMP employees have misconducted themselves or committed a criminal offence.
"Under the definition within the Police and Criminal Evidence Act, two of these individuals were not strip searched. Due to concerns for their welfare, their clothing was removed and replaced with anti-rip garments - this process is subject to different legislation and guidance."
That act's code of practice said anything involving more than the top layer of clothing being removed is a strip search.
Policing minister Chris Philp said he would talk to the watchdog, the Independent Office for Police Conduct, today.