Woman 'kept hood up to pose as a man during sex with teen partner', blaming 'social anxiety', sexual assault trial hears
7 June 2023, 18:28 | Updated: 7 June 2023, 18:42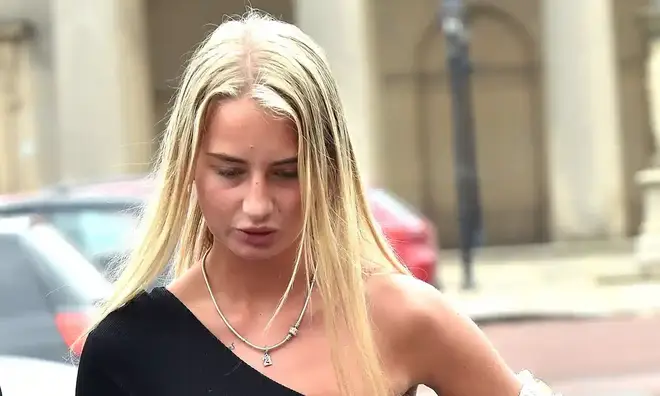 A woman discovered that her daughter's lover was a woman, not a man, after learning she kept her hood up during sex, she told a sexual assault trial.
Georgia Bilham, 21, is charged with 17 sexual offences after being accused of deceiving an unnamed 19-year-old woman by pretending to be a man.
Jurors have heard that Bilham posed online as George Parry, a man from Birmingham. Bilham is said to have worn a hood while meeting her victim, who is short-sighted, and claimed to be "paranoid" because of a link to Albanian gang members.
Sobbing in Chester Crown Court on Wednesday, the victim's mother described how her suspicions were raised as she discussed the relationship with her daughter.
She said that she saw 'George' for the last time when she went out to move her car. "I was watching because I had this weird feeling in my tummy, so I was watching to see how George would react with me," she said.
Listen and subscribe to Unprecedented: Inside Downing Street on Global Player
"As soon as he saw me looking he pulled his hood over his face and put his head to the side."
The woman said her daughter told her "George" kept his hood up because of social anxiety. She added: "I asked her if she was doing sexual things with George and she said 'yeah'.
"I said 'with his hood up?' And she said 'yeah' and I thought 'bit strange'."
'George' stayed at the mother and daughter's house about four times. The mother said she knew when 'George' had stayed because the toilet seat was left up.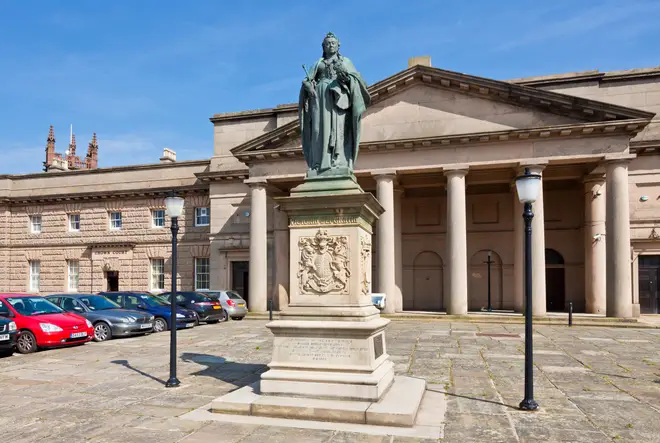 She said that on the last occasion she met 'George' when he brought her a hot chocolate, wearing his hood up, and he was shaking as he put the drink down.
She said she later went into her daughter's bedroom and the pair were sitting in the room in "pitch black" with the blinds closed.
The mother said her daughter told her that 'George' could not be female because she "felt something in his pants".
But the alleged victim's mother later worked out that Bilham was female, not male, by putting together several clues in a spider diagram, she told Chester Crown Court on Wednesday.
Read more: 'They were swinging bands and chains': West Ham fans attacked in Prague bar by hooded Italians as arrests made
Read more: Horrifying moment drunk woman causes 'terrifying' car crash after driving wrong way on M5
The evidence that piled up included the fact that Bilham covered her face in photos with an emoji, a bracelet being found in his car, and her daughter finding a bank card in her name.
She told the court: "I was just like 'oh my God, oh my God, it's a girl, George is Georgia' and I felt completely sick."
In a message sent after she had been confronted about her real identity, Bilham told the complainant she hated herself for what she had done and had wanted to end it but "didn't know how".
She added: "I don't even dress like a lad, it just took over my life.
"It was (a) stupid, stupid, stupid mistake that shouldn't have happened."
Bilham, of Bunbury Road, Alpraham, Cheshire, denies nine sexual assaults and eight counts of assault by penetration.
The trial continues.