'Who will put bread on the table?': XL Bully breeder told 'go to hell' after admitting selling dogs to drug dealers
12 September 2023, 10:32 | Updated: 12 September 2023, 13:55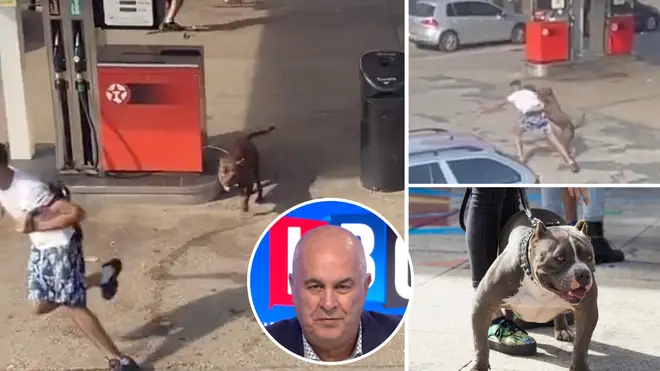 A dog breeder openly admitted on LBC that he breeds dangerous XL bully pets for drug dealers so he can "put bread on the table" for his family.
LBC presenter Iain Dale was so incensed after speaking to caller David he told him to "go to hell."
David from Hull rang in to LBC last night and said: "I'm a breeder. I've bred many dogs over the years including XL bullies.
"I bred many of them dogs. Some of them I've bred in the most beautiful environment have gone on to attack people.
"I know for a fact I've bred them very well.
Read more: 'It should be put down and its owner jailed': Child victim of crazed 'Bully XL' speaks out after Birmingham attack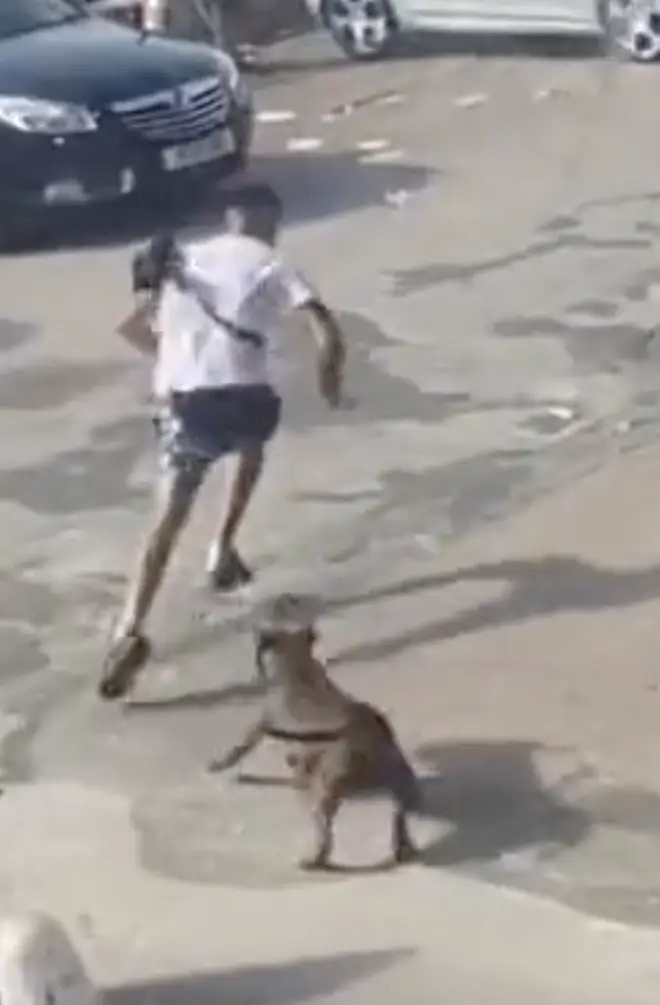 "There's many breeds of dogs where you get terrible owners however you do not see them attacking people.
"These XL bullies are a different breed, trust me."
He said he bred them because he 'absolutely loves dogs' but Iain asked him: "Who were you aiming them at -who did you want to sell them to."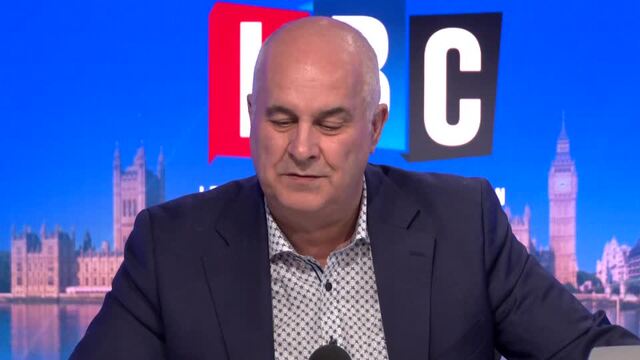 Iain Dale tells dog breeder to 'go to hell'
"Drug dealers, i'll be absolutely honest Iain."
"You've just admitted you bred them to sell to drug dealers - what kind of person does that make you?" Iain asks.
"Who's going to put bread on the table for my family. I've got six kids," he said.
Iain replied: "Oh, go to hell David" and ended the call.
The astonishing call to LBC came on the same day an 11-year-old victim of a dog attack in Birmingham told of her terrifying ordeal.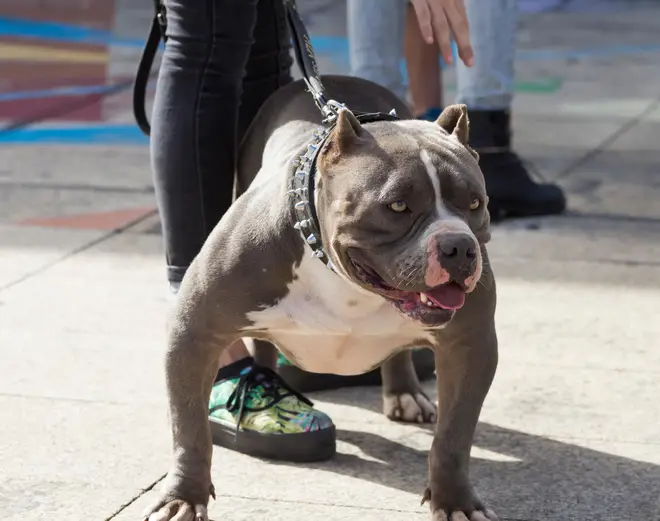 Ana Paun, was attacked by the American bully XL and Staffordshire bull terrier crossbreed puppy in Bordesley Green on Saturday.
She suffered serious injuries to her arm and shoulder, while two other people were also injured after the dog broke free from its collar twice.
Speaking to Sky News on Monday, Ana said: "I got terrified and he jumped on the arm and he bit me.
"I was screaming and I couldn't do anything, the dog kept on staying on my arm."
The schoolgirl told BBC News: "The dog was staring at me and I got scared, so I started to run. And then I never ran that far, I ran like five seconds. So the dog grabbed my hand and he started moving me about.
"Someone grabbed him off my hand, and after he let go of my arm he went on my shoulder and he bit my shoulder as well.
"I was feeling really panicked and I was scared, terrified, I had a lot of emotions. The owner should be more responsible of the dog, because the owner was not doing anything."
Ana's mother said her daughter was taken to hospital in an ambulance and needed around eight stitches.
Speaking at the family home, Monica Paun, 34, told the PA news agency: "She was with her big sister at the shop and the dog attacked.
"She came shouting 'mum'. I am still in shock."
Ana spent a night in hospital after the attack and has been given antibiotics, her mother added.
Ana is now at home recovering after the incident, footage of which was circulated on social media after being filmed by an witness.
No arrests have been made, but West Midlands Police said on Monday that the force will speak to the dog's owner "in due course" as they are in hospital.
"This was an alarming and shocking incident on a busy road in high temperatures and members of the public showed immense courage in tackling such a ferocious dog," a force spokesman said.
The incident prompted Home Secretary Suella Braverman to seek "urgent advice" on whether the breed should be banned.
Downing Street said the Government takes the issue of American bully XL dogs "extremely seriously".
"The footage we saw over the weekend was shocking. I know that the police are investigating that specific incident," the Prime Minister's official spokesman said.
"We take this issue extremely seriously. We have commissioned urgent advice on what steps we can take on dangerous dogs. I think the Home Secretary set that out yesterday. And beyond that immediate work, we do have a number of measures to protect people under the Dangerous Dogs Act."
Speaking during a visit to an east London school, Labour leader Sir Keir Starmer told reporters: "I think there's a strong case for banning this particular breed.
"Anybody who saw footage of what happened is really shocked at what had happened and I think nobody would say that's perfectly acceptable and nothing needs to be done.
"I want to see what the Government is going to put forward. I hope we can do this speedily and constructively."
Adding the bully XL to the banned list is the responsibility of Environment Secretary Therese Coffey's department where, PA understands, there are concerns over the feasibility of the move.
The dog, which is developed from the American pit bull terrier, is not a recognised as a specific breed by the Kennel Club.
It could be hard to define and some fear a ban could inadvertently outlaw a range of other dogs.
Emma Whitfield, whose 10-year-old son Jack Lis, was fatally attacked by a bully XL named Beast in Caerphilly, South Wales, two years ago, criticised the delay in making the dogs illegal.
Writing on X, formerly known as Twitter, Ms Whitfield said: "Where were you when my son was killed? Where were you when other innocent people were killed?
"Where were you when I was at Parliament asking for change? Nowhere.
"If you're going to do something, please do it. Stop pussyfooting around the 'breed neutral' bull crap and do something."