Thousands of XL Bully owners descend on London to protest against proposed breed ban
23 September 2023, 17:56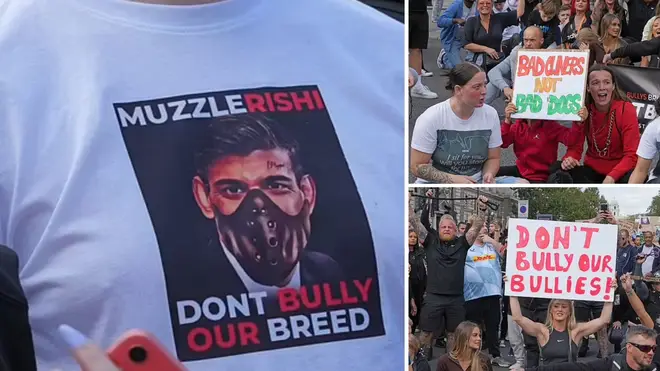 Furious dog owners descended on London to protest against the proposed ban on American XL Bullies after a spate of attacks by the breed.
The breed will be banned before the end of 2024 after it has been blamed for a rising number of fatal attacks on people.
The owners were asked not to bring their XL Bullies to the protest as owners fear for their beloved pooches.
Placards made up of Rishi Sunak in a muzzle were frequently seen at the protest - as the addition of XL Bullies to the Banned Breed List will require the dogs to wear the mouth-restrictors in public places.
Read More: Police hunt grey XL Bully and owner after man mauled by dog in south London
Another placard read: "Don't ban our babies".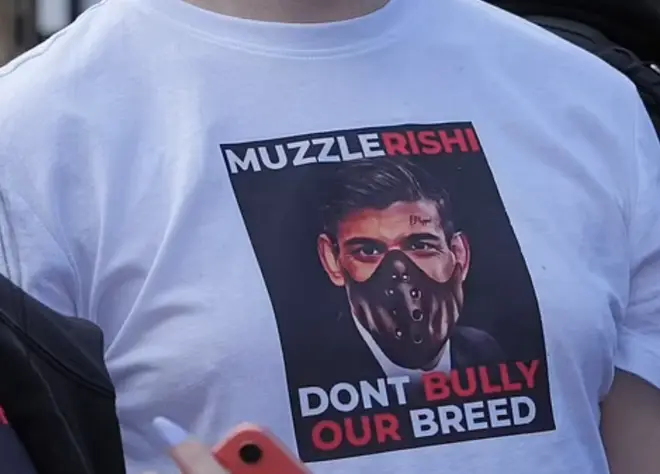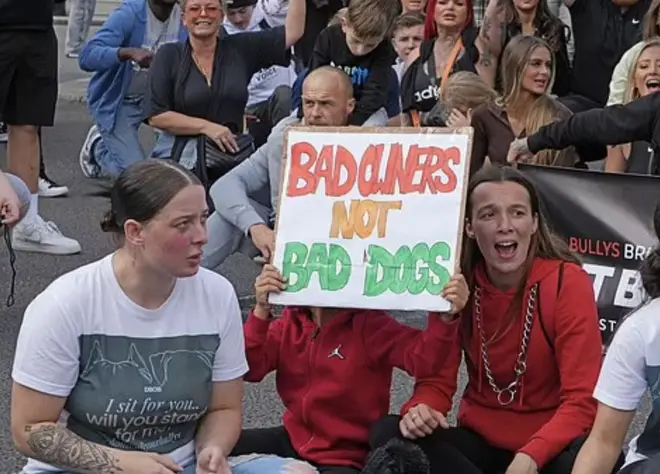 The protest comes as another XL Bully is being sought over an attack in south London.
The man, who was bitten on his arm, was taken to hospital.
Police said the owner of the dog, believed to be an XL Bully, fled from the scene before they arrived.
A Metropolitan Police spokesperson said: "Police were called by LAS at 18:07hrs on Friday, 22 September to Pasley Park SE17 after a man, aged in his 40s, was bitten by a dog.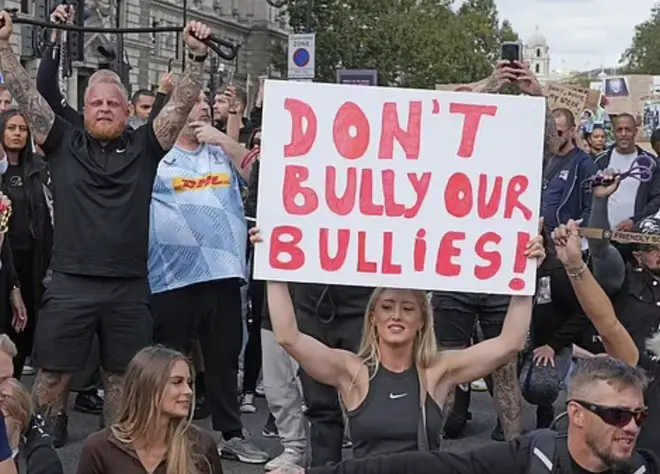 "He was taken to hospital with injuries to his arm.
"The owner of the dog left the scene with the dog prior to police arrival.
"The dog is believed to be a grey-coloured XL Bully. There have been no arrests; enquiries are ongoing."