Police hunt grey XL Bully and owner after man mauled by dog in south London
23 September 2023, 13:49 | Updated: 23 September 2023, 14:30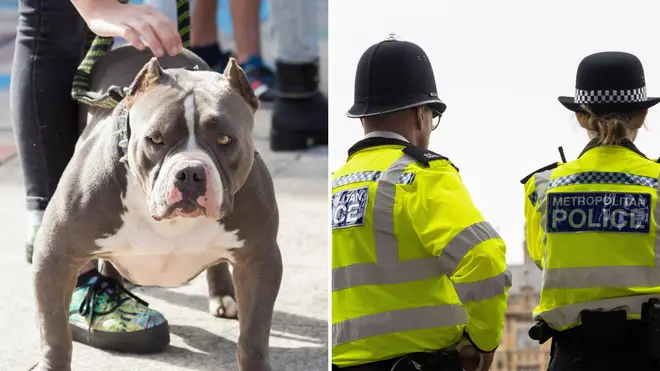 Police are hunting for a grey XL bully and its owner after a man was bitten by a dog in a south London park.
The man, who was bitten on his arm, was taken to hospital.
Police said the owner of the dog, believed to be an XL Bully, fled from the scene before they arrived.
A Metropolitan Police spokesperson said: "Police were called by LAS at 18:07hrs on Friday, 22 September to Pasley Park SE17 after a man, aged in his 40s, was bitten by a dog.
"He was taken to hospital with injuries to his arm.
"The owner of the dog left the scene with the dog prior to police arrival.
"The dog is believed to be a grey-coloured XL Bully. There have been no arrests; enquiries are ongoing."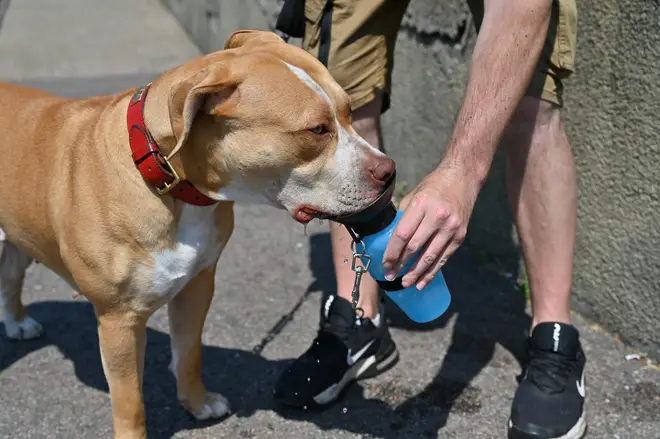 It comes after Rishi Sunak announced the breed would by banned following a spate of dog attacks.
Mr Sunak's decision to ban the XL Bully in Britain came just hours after a man was mauled to death by two dogs while protecting his mother.
Read More: Organisers of XL Bully walk back down after huge backlash - and tell people to leave their dogs at home
Read More: Tributes paid as hero dad, 52, mauled to death by two XL Bully dogs 'while protecting his mother'
The prime minister said the XL bully dog is a 'danger to our communities'.
He said: "This is not about a handful of badly trained dogs, it's a pattern of behaviour and it cannot go on.
"We are urgently working on ways to stop these attacks and protect the public."
"New laws will be in place by the end of the year," Mr Sunak said.