Organisers of XL Bully walk back down after huge backlash - and tell people to leave their dogs at home
21 September 2023, 18:06 | Updated: 21 September 2023, 18:09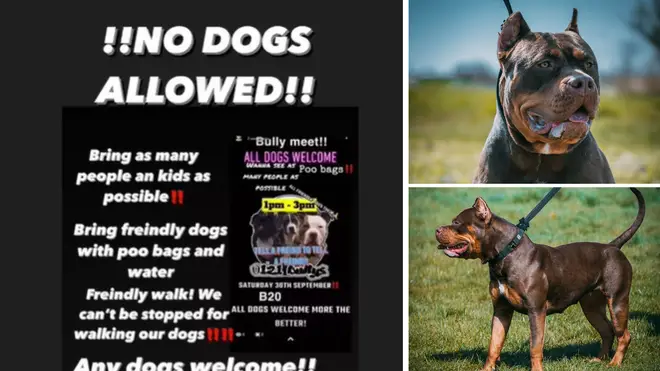 Organisers of a mass XL Bully walk have told dog owners to leave their pets at home after facing a huge backlash.
The organisers had planned the mass XL Bully walk in Birmingham after Rishi Sunak's decision to ban the breed following a spate of attacks.
They said they wanted to educate people about "how gentle the breed really is" and even asked people to bring "as many kids as possible".
The planned event caused a huge backlash online, with several people pointing out the dangers of gathering a huge number of XL Bullies in the same place as children.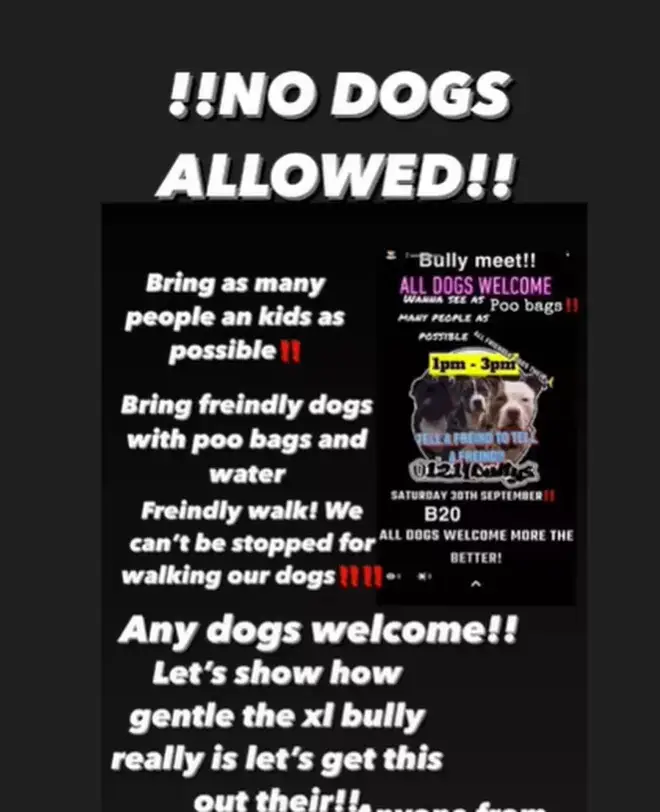 It comes just weeks after a girl, 11, was mauled by an XL Bully in the Birmingham area.
The girl, along with two men who helped stop the dog, needed treatment after being bitten on September 9 in Bordesley Green.
Read More: Tributes paid as hero dad, 52, mauled to death by two XL Bully dogs 'while protecting his mother'
Read More: Two-year amnesty for XL Bully dog: Outright ban to 'hit owners in 2025 as pets must meet criteria or be put down'
Despite calling on pet owners not to bring their XL Bullies, the event will still go ahead.
Instead pet owners have been invited on the walk in another attempt to educate others about the breed.
They have been encouraged to wear XL Bully memorabilia, such as T-shirts.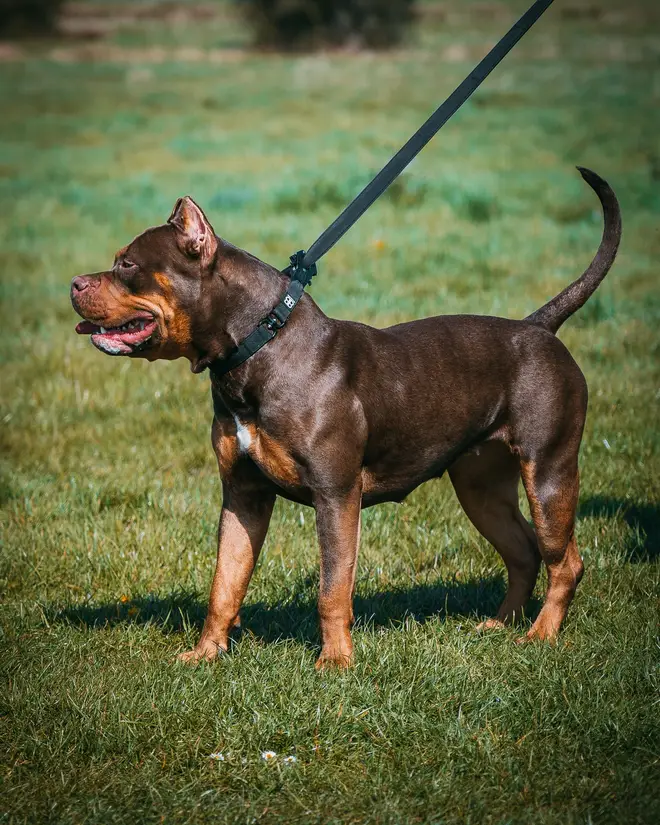 Last week, Mr Sunak said the breed was "a danger to our communities, particularly our children."
They are expected to be banned following an initial amnesty period.
It came just hours after a man, 52, was mauled to death by the breed in Staffordshire while protecting his mother.