'You should leave him!': Blake Lively brutally roasts Wrexham fan in message to his girlfriend
27 March 2023, 23:22 | Updated: 27 March 2023, 23:23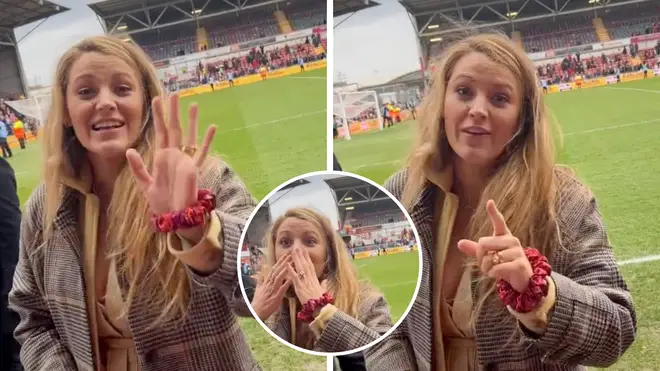 Blake Lively brutally roasted a fan at a Wrexham game in a hilarious message to his girlfriend.
The Hollywood actress was attending a game at Wrexham FC, home to the Welsh side co-owned by husband Ryan Reynolds, this weekend.
The 35-year-old was meeting fans as she walked around the ground when a man called her name and caught her attention.
In a touching request, he asked: "Blake, please say hi to Stephanie! It's my girlfriend."
Lively smiled and said: "Hi, Stephanie," with a wave, before joking: "You should leave him!," to shrieks of laughter from the stands.
Read more: Female shooter killed six with assault rifles and pistol before being slain by police at Nashville Christian school
Read more: 'I'm the luckiest man in the world': Humza Yousaf to take over from Nicola Sturgeon after winning SNP battle
She then pretended to have shocked herself with the comment, shouting, "What!?"
The man responded with a playful groan, as the laughter continued.
Posting the video on Twitter, the fan joked about the exchange and said how happy his girlfriend was with the message.
"Stephs cried happiness and she's absolutely over the moon," he joked. "Luckily she hasn't broken up with me!... Thanks again."
The video quickly racked up over 100,000 views with numerous amused replies. In one reply, the man wrote: "I never thought I'd be violated by a celebrity, but here we are."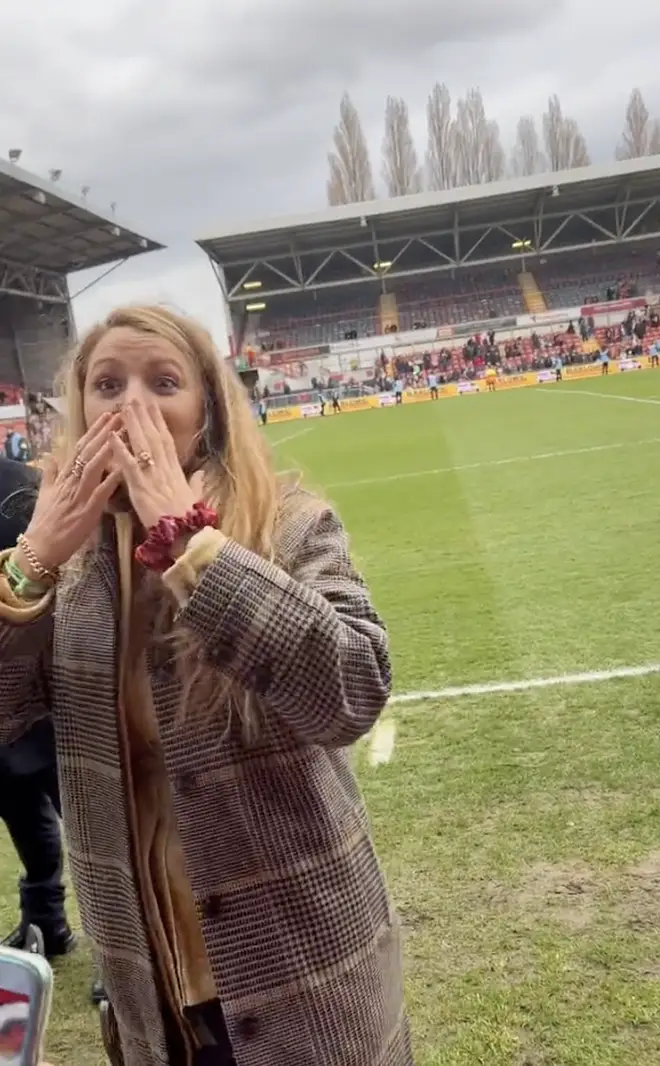 He also praised Lively's husband's move to buy the club with friend, and fellow actor Rob McElhenney.
"They (and Rob) are unbelievably amazing," he added. "The difference it's made to the town is unbelievable. Forever grateful."