Zahawi responds to sacking by praising himself and apologises only to his family
29 January 2023, 10:46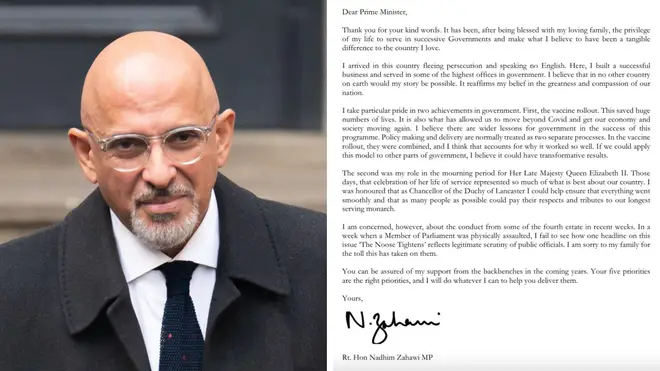 Nadhim Zahawi has heaped praise on himself and said sorry only to his own family after being sacked over his reporting of his tax affairs.
The former Chancellor failed to properly reveal the nature of the HMRC investigation into him when it could have become a conflict of interest, especially given he was in charge of the Treasury, Rishi Sunak's ethics adviser found.
He should have properly declared the extent of the probe instead of initially characterising it as resolving queries with the taxman, Sir Laurie Magnus said, and therefore had committed a "serious breach" of the ministerial code, which sets standards for politicians in government.
The adviser also said that without the information on the probe - which Mr Zahawi settled by September last year - Mr Sunak could not have been warned about appointing him to cabinet as minister without portfolio and Tory party chairman.
Mr Sunak announced he had sacked Mr Zahawi by letter early on Sunday, when Sir Laurie's damning findings were published.
Read more: Rishi Sunak sacks Nadhim Zahawi as Tory chairman after multi-million pound tax row
Mr Zahawi responded by posting his own letter on Twitter, in which he failed to apologise to the public about his sacking and instead praised his own achievements and took aim at the "fourth estate" - a nickname for the media.
He said: "It has been, after being blessed with my loving family, the privilege of my life to serve in successive Governments and make what I believe to have been a tangible difference to the country I love.
"I arrived in this country fleeing persecution and speaking no English. Here, I built a successful business and served in some of the highest offices in Government. I believe that in no other country one earth would my story be possible. It reaffirms my belief in the greatness and compassion of our nation.
"I take particular pride in two achievements in government. First, the vaccine rollout.
"This saved huge numbers of lives. It is also what has allowed us to move beyond Covid and get our economy and society moving again."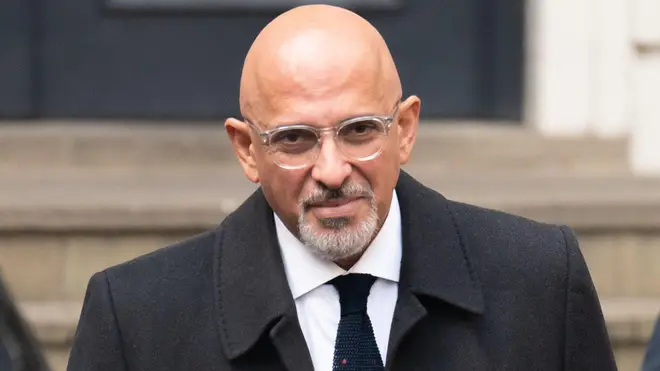 Read more: Cleaners 'will respond to 999 calls' during firefighters strike, bosses say
He said that if "wider lessons" of the rollout were applied across Government, there could be "transformative results".
"The second was my role in the mourning period for Her Late Majesty Queen Elizabeth II. Those days, that celebration of her life of service represented so much of what is best about our country.
"I was honoured that as Chancellor of the Duchy of Lancaster I could help ensure that everything went smoothly and that as many people as possible could pay their respects and tributes to our longest serving monarch."
Then, in reference to a front page headline about the tax row in The Independent, he said: "I am concerned, however, about the conduct from some of the fourth estate in recent weeks. In a week when a Member of Parliament was physically assaulted, I fail to see how one headline on this issue 'The Noose Tightens' reflects legitimate scrutiny of public officials.
"I am sorry to my family for the toll this has taken on them."
He signed off: "You can be assured of my support from the backbenches in the coming years. Your five priorities are the right priorities, and I will do whatever I can to help you deliver them. Yours, N Zahawi."