Trans woman sent to male prison after stabbing and falsely imprisoning partner in Halifax
29 March 2023, 19:21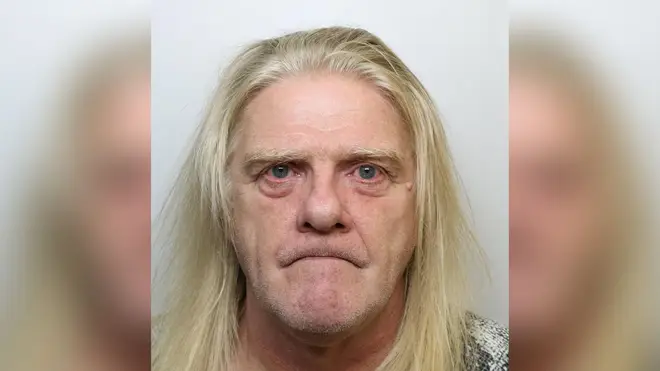 A transgender woman will serve her sentence in a male prison after stabbing her partner before tying her up and leaving with her bank card.
Zara Jade was jailed for nine years with an additional three years on licence after pleading guilty to six offences including false imprisonment, assault and robbery, West Yorkshire Police said.
The 54-year-old was sentenced on Monday at Bradford Crown Court after the attack at a Halifax flat last August.
Jade stabbed her partner with a small knife and falsely imprisoned her while demanding her card's pin before leaving her restrained while she went to a cash machine to withdraw cash, police said.
Officers were informed when a scheduled visit from a nurse to the victim uncovered substantial injuries inflicted by Jade, the force said.
Jade received a 12-year sentence - nine years behind bars and three on licence.
She was also given an indefinite restraining order banning her from having any contact with the victim, police added.
Read more: Trans women banned from female world athletics events over fears of a competitive advantage
Read more: Transgender predator released from prison following child sex offences convicted of raping 'vulnerable' friend weeks later
Detective Constable Nicola Kirk of the Calderdale safeguarding team said: "We welcome the sentence handed to Jade for the truly awful abuse that she subjected her partner to.
"I want to pay tribute to her victim for the courage she has shown in coming forward and supporting a prosecution which has resulted in the substantial sentence she has received.
"We treat domestic abuse seriously across all our communities and would encourage anyone who may be suffering to come forward and report it."
New rules banning some trans women from female prisons in England and Wales came into force last month.
Justice Secretary Dominic Raab initially announced the measures in October affecting trans women who have male genitalia or have committed sexual offences.
Mr Raab later confirmed in February that he had also updated the policy to include transgender women convicted of violent offences as part of the ban.
The extra measure came after the controversy in Scotland regarding Isla Bryson, a transgender woman who was convicted of raping two women before transitioning from a man known as Adam Graham.
The 31-year-old rapist was convicted in late January and was taken to Cornton Vale, Scotland's only all-female facility, to be held in segregation to await sentencing.
Following an outcry from the public and politicians, Bryson was moved to the male estate within days and an urgent review was commissioned by Scottish Justice Secretary Keith Brown.