Warring Cabinet Ministers Accused Of BETRAYAL By Iain Dale
27 June 2018, 18:32
Theresa May's Cabinet has been accused of betrayal amid a spate of public in-fighting.
Iain Dale ripped into "self-indulgent" ministers for "undermining" the Prime Minister.
Gavin Williamson has publicly clashing with the Prime Minister over defence spending.
Boris Johnson is reportedly "trying to bring her down from within" if she purses a soft Brexit.
Liz Truss openly mocked Michael Gove over his plan to ban wood-burning ovens while Business Secretary Greg Clarke wants a softer form of Brexit.
So Iain had a strong message for them.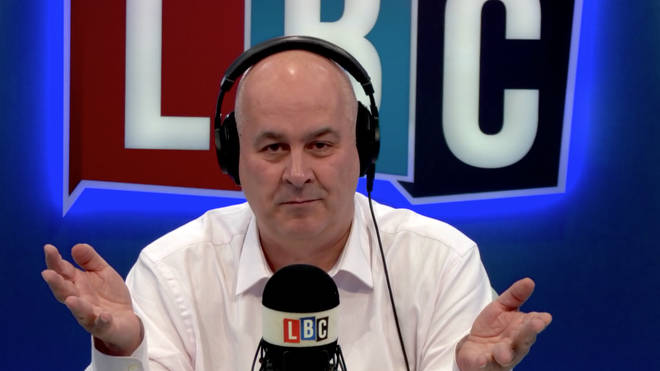 He thundered: "I wonder whether this group of Cabinet ministers, this clutch of Cabinet ministers, what is a collective term for a group of Cabinet ministers? A betrayal of Cabinet ministers how about that as a term for Cabinet ministers, I can't think of a more appropriate word.
"These people need to look themselves in the mirror in the morning and surely think to themselves what can I do to help to Theresa May today, but in the in the end what they're doing is they're looking in the mirror and they're saying what can I do to help myself today."
Iain finished: "That's why they may well lose an election because this is exactly what happened in the mid to late 1990s under John Major and those who don't learn from history I'm afraid are condemned to repeat it."