Jamie Oliver Gets A Roasting From Iain For Blaming Brexit
6 January 2017, 16:26 | Updated: 6 January 2017, 16:28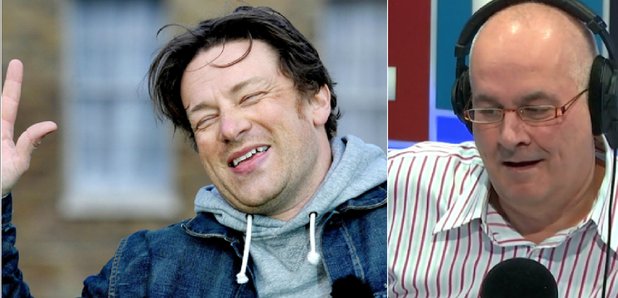 Jamie Oliver is closing some restaurants and blaming Brexit for it - something Iain Dale says is just a cover for bad business decisions the celebrity chef has made.
"Many people absoutely love Jamie Oliver," said Iain, before launching into an absolutely stinging attack on the chef for pinning his business losses on Brexit.
"Is he having a giraffe?"
Accusing the celebrity chef of selling "Pizza Express food at double the price", Iain laid right into Oliver - and pinpointed exactly why the Jamie's Italian closest to him in Tunbridge Wells was closing.
"I think 80% of restaurants close in their first year of trading.
"Restaurants have been closing up and down the country and opening up and down the country since time immemorial at regular intervals.
"So to blame it on tough trading conditions, following the Brexit vote, I think he is - well, he's being 'pukka', is he?!"