Last orders for 11 more Wetherspoons pubs after 33 close already this year - is your local next?
21 September 2023, 16:19 | Updated: 21 September 2023, 16:20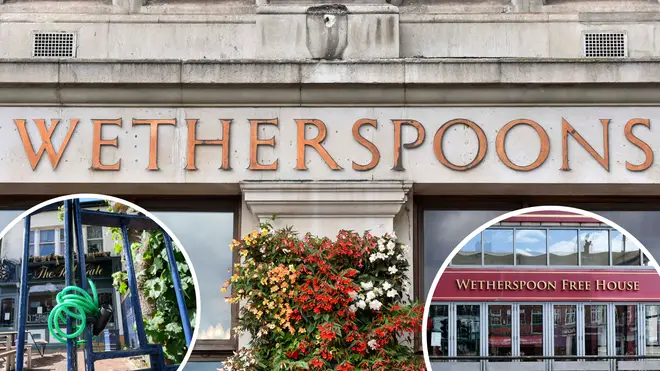 Wetherspoons has announced 11 more pubs are closing down this year, following dozens more that have already shut their doors this year.
The newest set of closures will affect areas across the country, including in Doncaster and Cardiff.
Wetherspoons had already announced last year 32 chains would be closing down after struggling with rising costs and soaring inflation.
On the other hand, branches have been opening, with the chain still boasting 822 pubs in the UK.
Which Wetherspoons are closing?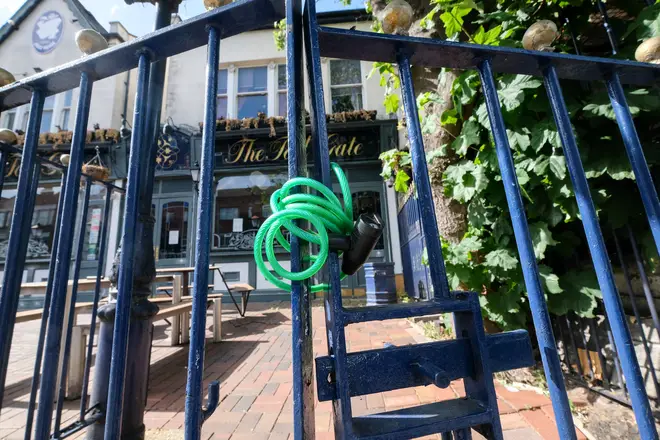 The Pontlottyn, Abertillery
The Ivor Davies, Cardiff
Spa Lane Vaults, Chesterfield
The Gate House, Doncaster
The Market Cross, Holywell
The Regent, Kirkby in Ashfield
The Mockbeggar Hall, Moreton
The Hain Line, St Ives
The Sir Norman Rae, Shipley
The Sir Daniel Arms, Swindon
The White Hart, Todmorden
These are just the 11 Wetherspoons pubs recently announced to be closing by the chain, but there are dozens more have already closed this year.
Read More: Man travels 600 miles for a pint as he tries to visit every Wetherspoons in the country - with just 58 to go
Read More: Wetherspoons cuts prices on 60 food and drink items - see the full list of deals on offer
Which Wetherspoons have closed already?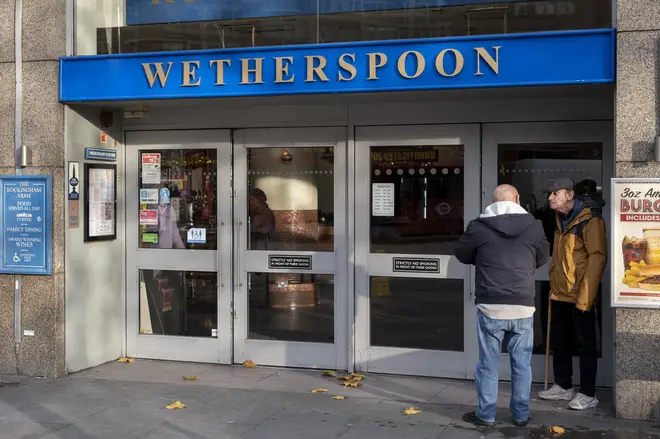 The John Masefield, New Ferry
Angel, Islington
The Silkstone Inn, Barnsley
The Billiard Hall, West Bromwich
Admiral Sir Lucius Curtis, Southampton
The Colombia Press, Watford
The Malthouse, Willenhall
The John Masefield, New Ferry
Thomas Leaper, Derby
Cliftonville, Hove
Tollgate, Harringay
Last Post, Loughton
Harvest Moon, Orpington
Alexander Bain, Wick
Chapel an Gansblydhen, Bodmin
Moon on the Square, Basildon
Coal Orchard, Taunton
Running Horse, Airside Doncaster Airport
Wild Rose, Bootle
Edmund Halley, Lee Green
The Willow Grove, Southport
Postal Order, Worcester
North and South Wales Bank, Wrexham
The Sir John Stirling Maxwell, Glasgow
The Knight's Templar, London
Christopher Creeke, Bournemouth
The Water House, Durham
The Widow Frost, Mansfield
The Worlds Inn, Romford
Hudson Bay, Forest Gate
The Saltoun Inn, Fraserburgh
The Bankers Draft, Eltham, London
The Sir John Arderne, Newark