25 renters chasing each home, as average monthly rent reaches record levels after soaring 12% in a year
5 October 2023, 09:50 | Updated: 5 October 2023, 09:51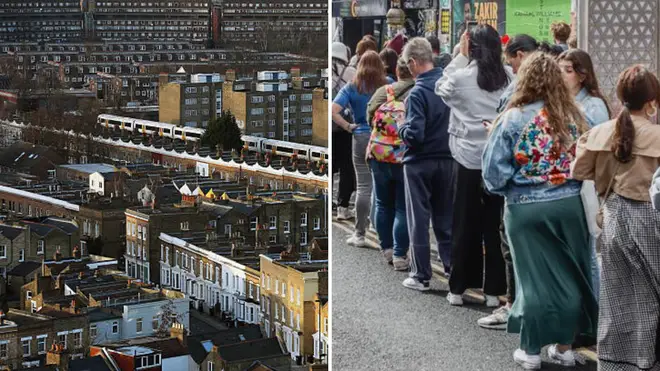 The number of would-be tenants who want to live in each home has risen more than threefold since the pandemic.
Some 25 people want to rent each property in 2023, up from just eight in 2019, according to Rightmove, who measured emails and phone calls to estate agents.
Meanwhile the average rent for homes outside of London has hit record levels for the fifteenth straight quarter.
The average advertised rent for a home across Britain, excluding London, reached £1,278 per month in the three months between July and September, the estate agents said.
That's 10% higher than the same time last year.
In London, the average asking rent also reached a new record of £2,627 per month, which was 12.1% higher than a year earlier.
Read more: Hundreds queue in the street for a chance to snap up two-bedroom east London home for £1,200 a month
Read more: Nurse made homeless on Christmas Eve as estate agents wouldn't rent to her because she has kids wins landmark case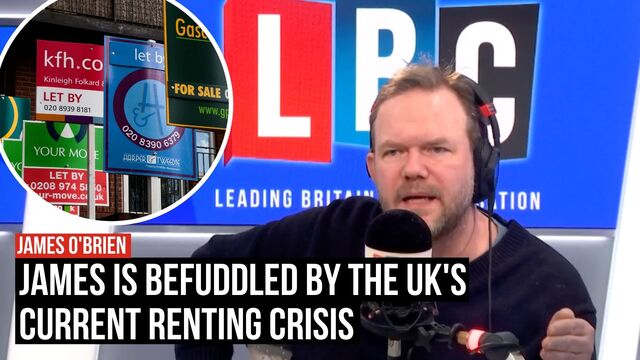 James O'Brien is befuddled by the UK's current renting crisis.
Ria Laitmer, a lettings manager at Clarkes in Dorset, said: "We're receiving mounting inquiries for each property to rent from would-be tenants, with queues of tenants arriving to open-house viewings."
Debbie Marsden, director at Marsdens Lettings in Wiltshire, said: "Like everywhere else, we've been seeing a huge increase in inquiries per property."
Rightmove's director of property science Tim Bannister said: "Record rents and far more tenants looking to move than there are homes available means it will still feel very difficult for many tenants navigating the market.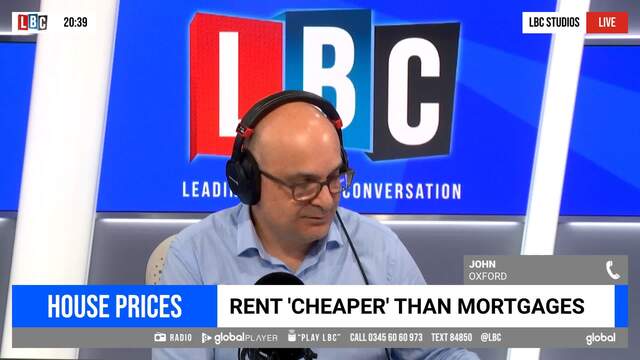 Should there be a change in perception of renting: Ali Miraj debates
"However, there are signs that some of the pressure between supply and demand is beginning to ease, with the number of new rental properties coming to the market now at its highest level since the end of last year.
"While it is likely that there is some way to go before this filters through to rental prices, if the improving trend between supply and demand continues, we could start to see the pace of yearly rent rises slow more significantly than it has been."
It comes as house builders said that England has become "the most difficult place to find a home in the developed world".
A higher proportion of people in England live in substandard properties than in the European Union on average, the developers said.
The companies called for looser planning laws to help build more houses.