Tragic ice hockey star Adam Johnson's father and grandmother watched game on TV as they saw him suffer fatal injury
31 October 2023, 08:36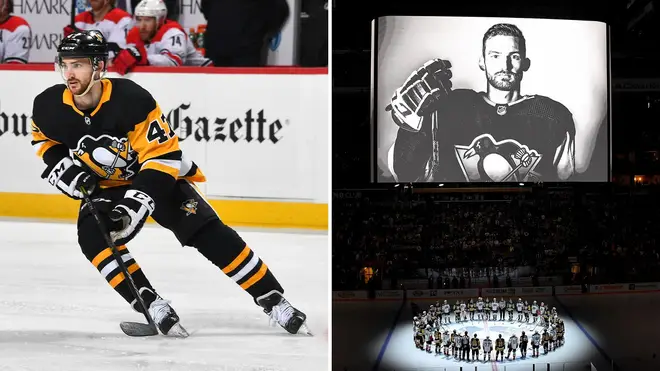 The horrified family of hockey star Adam Johnson was watching him play on TV when he died in a freak accident.
The 29-year-old was killed as he played for the Nottingham Panthers against the Sheffield Steelers when an opponent's skate cut his throat.
His father Davey, his grandmother and his aunt, Kari, were watching on from their home in Minnesota when the tragedy happened on Saturday.
Read more: Police investigating death of ice hockey star Adam Johnson after 'skate cut throat' in freak accident
The game was halted with just over half an hour played and the crowd of 8,000 at the Sheffield Arena were told to leave the stadium.
Kari said: "We are broken up and shattered. We're not doing well at all. We were watching it, streaming it from the computer onto the TV.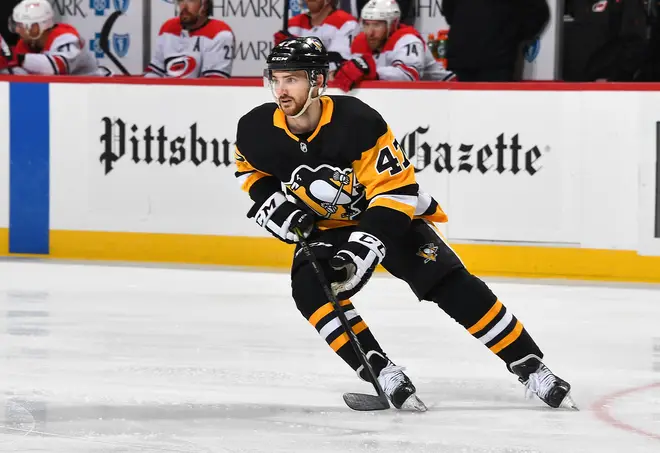 "We saw what happened and we were devastated. We knew right away something was not right, that something was really bad. We could see all the blood and we knew right away it was terrible."
She told The Sun: "We were just waiting. We had no idea where to call or get a hold of anybody or anything.
"One of his teammates finally called, saw his dad's number on his phone and finally called and let us know what was going on. It was quite a wait.
Read more: 'I'll miss you forever and love you always': Heartbroken fiancée's tribute to ice hockey player killed in freak accident
"It took a while for the ambulance to get there and everything, so we waited quite a while. I couldn't tell you exactly how long everything took - it's a blur."
Tributes have poured in for Johnson, a former Pittsburgh Penguins player in the NHL, with Kari describing him as a "great kid who really cared about people" and a "real down to earth guy".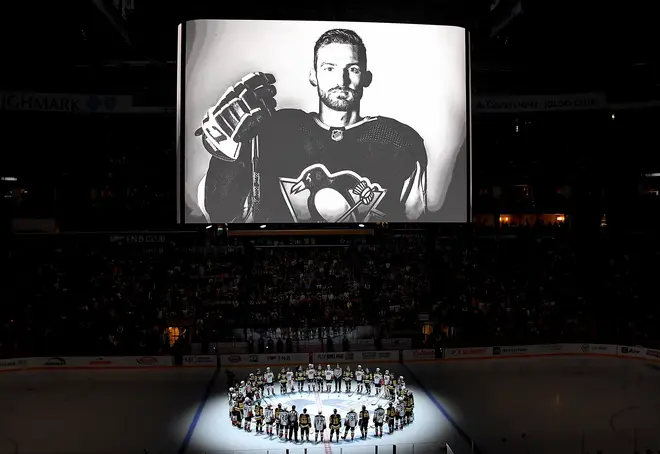 Matt Petgrave, whose skates cut Johnson, is said to be "absolutely distraught". Kari said her heart went out to him.
Ryan Wolfe, his fiancee, said on Instagram: "My sweet, sweet angel. I'll miss you forever and love you always."
The English Ice Hockey Association has told players they should wear an approved neck guard, which will become a rule from 2024. It is believed Johnson was not wearing one.
The Nottingham Panthers said they were "truly devastated" while assistant coach Kevin Moore said: "As time goes on, we're all going to heal but we're going to do it together.
"Our group is strong, and they're connected and we're going to do you guys proud."
South Yorkshire Police has opened an investigation into what happened.