'I'll miss you forever and love you always': Heartbroken fiancée's tribute to ice hockey player killed in freak accident
30 October 2023, 09:47 | Updated: 30 October 2023, 09:50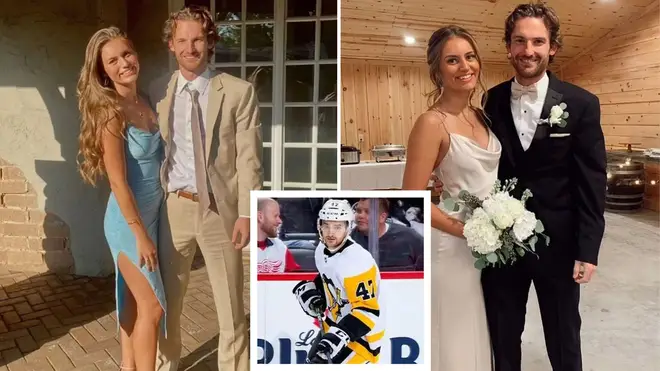 The fiancée of an ice hockey player who was killed after a blade slit his throat has paid tribute to her 'sweet angel'.
Adam Johnson, 29, was killed in a freak accident when his throat was slit by a skate during a match on Saturday night.
Now his fiancée, Ryan Wolfe, has paid tribute to the ice hockey player in an emotional post shared on Instagram.
She wrote: "My sweet, sweet angel. I'll miss you forever and love you always."
The pair had become engaged over the summer and were living together in England, his former college teammate Riley Tufte told The Athletic.
Ms Wolfe was in the crowd when the heart-stopping accident occurred over the weekend.
Johnson briefly stood up after the incident before he collapsed and began bleeding profusely on the ice.
Ms Wolfe quickly rushed to Johnson's side and began to pray beside him on the ice, according to The Sun.
Officials declared a medical emergency at Sheffield's Utilita Arena on Saturday night when the Challenge Cup tie was stopped in the second period.
Read more: 'I lost half of my heart': Heartbroken mum pays tribute to hockey player son after 'throat slit' in freak accident
Read more: Horror as Nottingham ice hockey player dies in freak accident after 'throat slit by skate'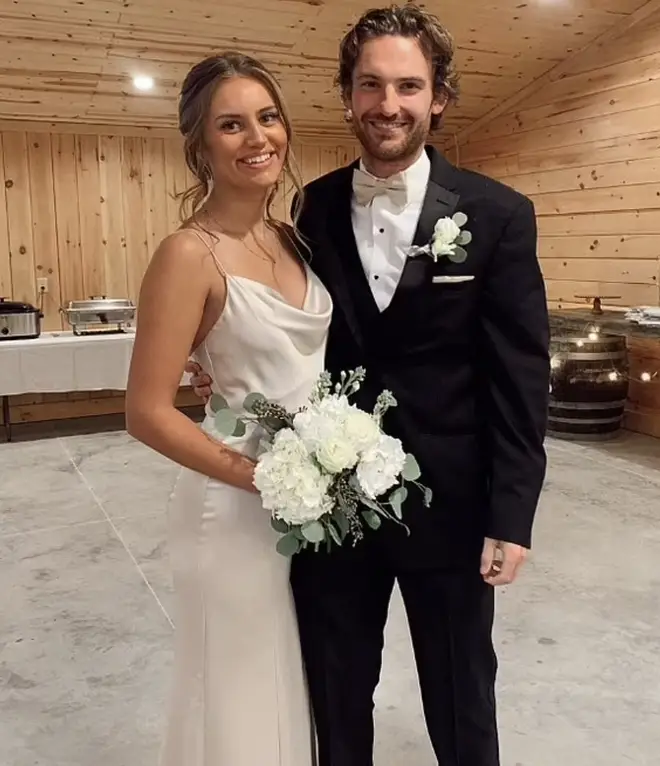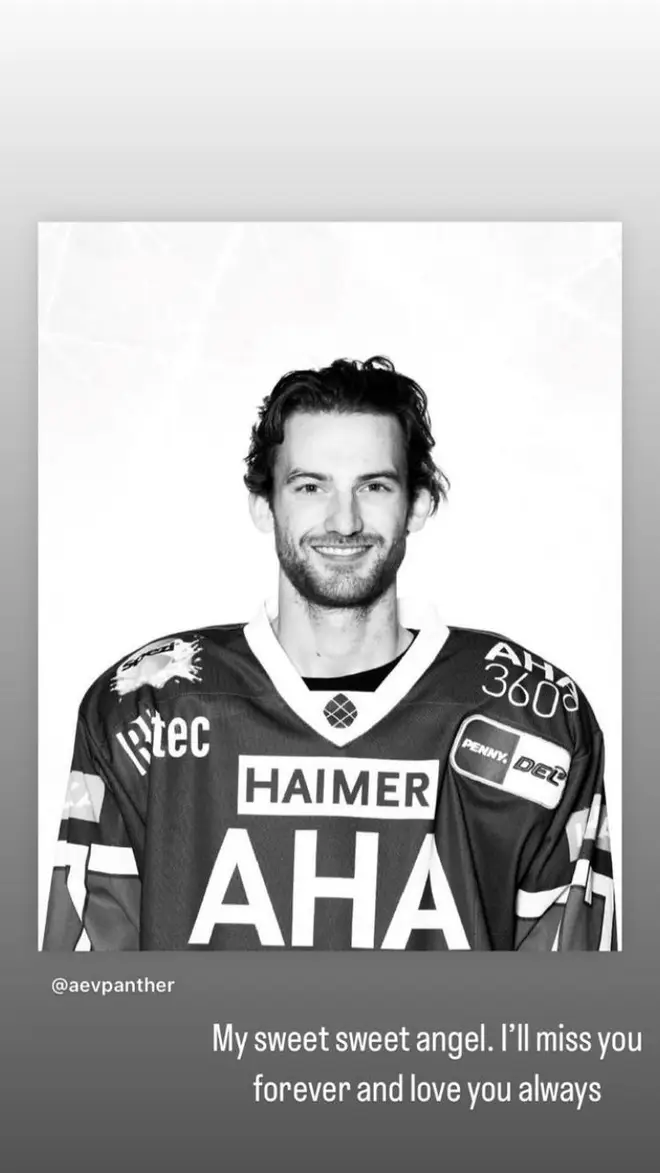 Protective screens were raised around Johnson as the 8,000-strong crowd left the arena.
The 29-year-old was rushed to hospital after receiving emergency treatment on the ice as other players formed a ring around him. He was later confirmed to have died.
It comes after the ice hockey player's mum paid tribute to her son on Sunday.
Posting on Facebook, his mum Kari wrote: "I lost half of my heart tonight."
Nottingham Panthers said on Sunday morning: "The Nottingham Panthers are truly devastated to announce that Adam Johnson has tragically passed away following a freak accident at the game in Sheffield last night.
"The Panthers would like to send our thoughts and condolences to Adam's family, his partner, and all his friends at this extremely difficult time.
"Everyone at the club including players, staff, management, and ownership are heartbroken at the news of Adam's passing.
"We ask that the privacy of Adam's family and friends, and everyone at the club is respected at this difficult time as we all seek to come to terms with our grief."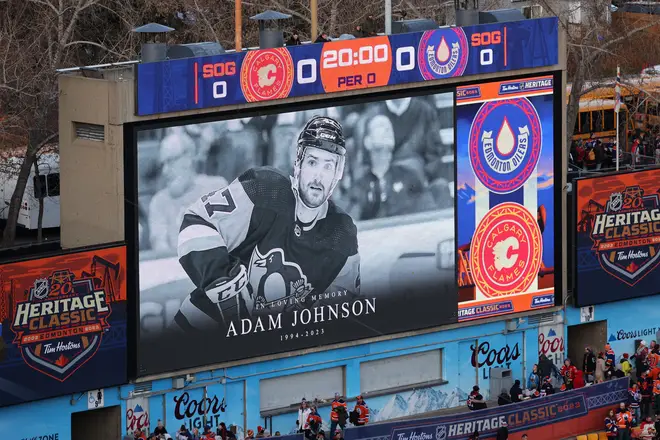 Minnesota-born Johnson played for Pittsburg Penguins in the National Hockey League as well as Swedish side Malmo Redhawks and other teams in Germany and Canada, before joining the Nottingham Panthers in August this year.
The Penguins said in a statement: "The Pittsburgh Penguins join the entire hockey world in mourning the loss of Adam Johnson, whose life tragically ended far too soon.
"We offer our deepest condolences to Adam's family and friends, as well as all of Adam's past and present teammates and coaches.
"Adam will always be a part of the Penguins family. It was our honor to watch him fulfill his dream of playing in the National Hockey League."