Amsterdam tells young British men to 'stay away' as Dutch capital looks to move on from 'sex and drugs' reputation
29 March 2023, 06:08 | Updated: 29 March 2023, 06:10
Amsterdam has told young British men not to visit for a "messy night" in a stark advertising campaign, as it looks to change its raunchy image.
In a campaign targeted at British men aged between 18 and 35, the Dutch capital's city council published a video showing a partygoer being arrested and having his fingerprints taken, before sitting in a cell and apparently regretting his choices, as menacing background music plays.
The city's research shows that young British and Dutch men tend to get into the most trouble in Amsterdam's famous red light district, with booze and drug-fuelled anti-social behaviour causing misery for locals.
The online campaign will be triggered from this week when people in the UK search for terms like "pub crawl Amsterdam", "stag party Amsterdam" and "cheap hotel Amsterdam".
They will be shown images illustrating the risks of excessive partying, including health damage, a criminal record and fines.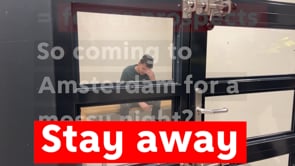 Campagnevideo Stay Away versie 1
00:00:27
Sofian Mbarki, deputy mayor, said: "Visitors are still welcome, but not if they misbehave and cause nuisance. As a city, we are saying: we'd rather not have this, so stay away."
The adverts are first aimed at the UK, before moving onto the Netherlands and further afield. They are combined with a 'how to Amsterdam' campaign that hopes to promote good manners in the city.
It comes after Amsterdam said it would ban people from smoking cannabis in the street in the red light district last month. You can legally buy cannabis and other "soft drugs" in licensed coffee shops in the city.
Read more: Amsterdam to ban smoking cannabis in streets of red light district in new restrictions to curb anti-social behaviour
The city is one of the most popular tourist destinations in the world, with about 20 million visitors per year. Some 2.4 million British holidaymakers came in 2019.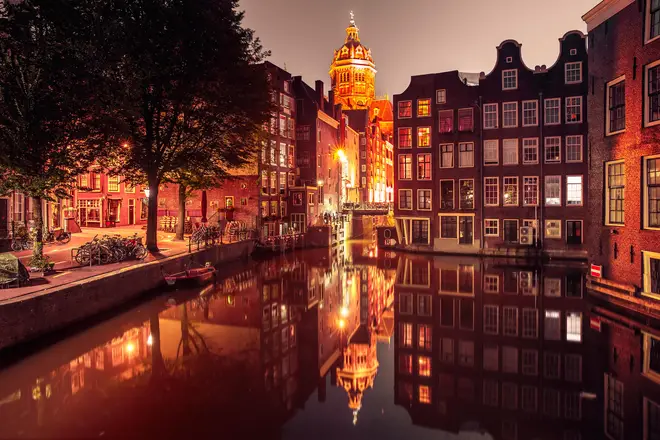 Marco Lemmers, chief executive of Conscious Hotels, said he would prefer a campaign promoting positive behaviour. "You could show people that they will get in trouble with certain behaviour, with a bit of humour, but you shouldn't act like everyone who comes here for a wedding is a criminal!"
"You should read what the Dutch get up to on the Costa Brava in Spain! Has Amsterdam even thought of the potential collateral damage for the Netherlands as a destination as a whole?"
Meanwhile one person said on Twitter: It's a "mystery why 18-35 [year olds] would be attracted to a city with legalised drug cafes and brothels".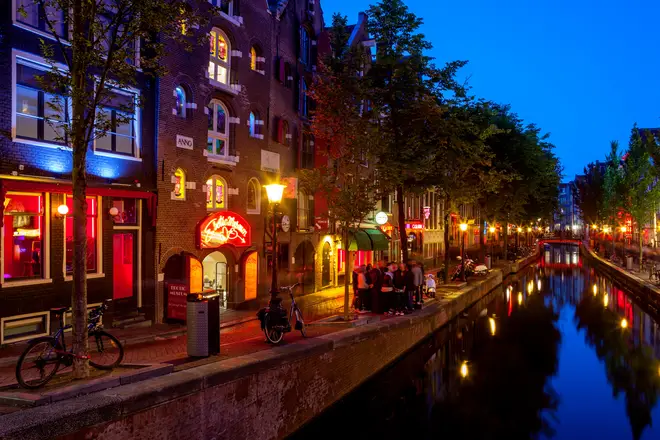 Others welcomed the effort to clean up the city. Diederik Boomsma, head of the local Christian Democrat party, told local outlet Dutch News that Amsterdam "needs to get rid of its image as a Walhalla for easily accessible drugs, prostitution and booze".
"The city is not Ibiza beach but many tourists think [the red light district] is a kind of adult amusement park. What would be good is to really enforce the laws we have."
Els Iping, of local campaign group Stop de Gekte [stop the madness], said residents appreciated the campaign and wanted the council to go further.
"It shows that the government realises that this cannot go on any longer and measures are needed," she said.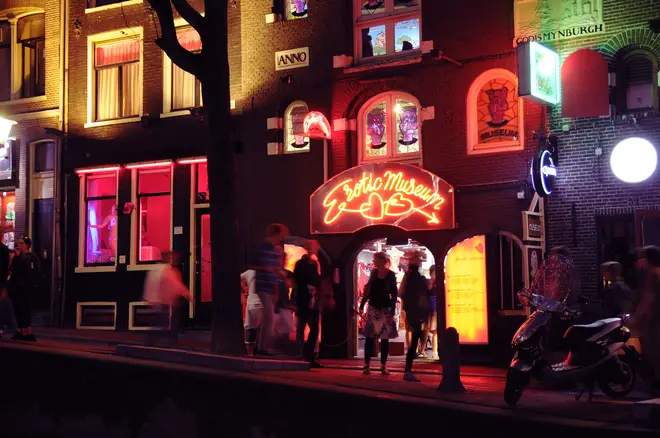 "But we would rather see an end to window prostitution as a tourist attraction and a non-residents ban in coffee shops. That would really help."
Read more: Lanzarote rushes to build bridges with British tourists after president calls for 'better class of holidaymakers' to visit island
Read more: Eurocrats oppose multi-story mega-brothel being built near Amsterdam headquarters
This is not the first time in recent weeks a European tourist destination has expressed reservations about British tourists. Lanzarote's president said that she would prefer "higher-quality" holidaymakers from Germany, although she later played down her remarks.