Andrew Tate and his brother 'ecstatic' after they are released from Romanian prison and placed under house arrest
31 March 2023, 19:58 | Updated: 31 March 2023, 21:41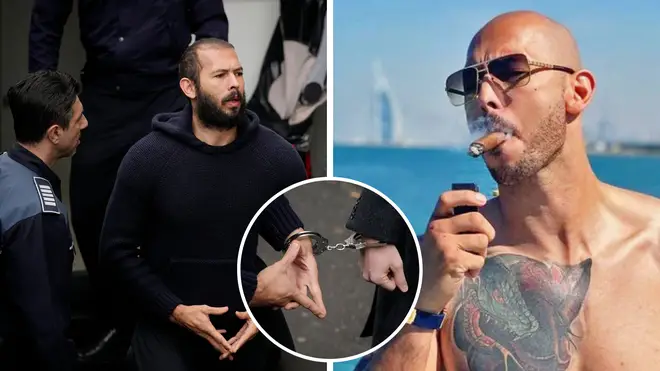 Controversial influencer Andrew Tate and his brother Tristan will be released from prison in Romania and placed under house arrest 'with immediate effect', a judge has ruled.
According to court documents, the pair - alongside female associates Georgiana Naghel and Luana Radu - will be released from jail immediately after an order from the Court of Appeals in Bucharest.
The 36-year-old former professional kickboxer and Big Brother star had been held since December 29 amid ongoing investigations into allegations of rape, people trafficking and forming an organised crime group by Romanian authorities.
Both brothers and their accomplices have denied any wrongdoing.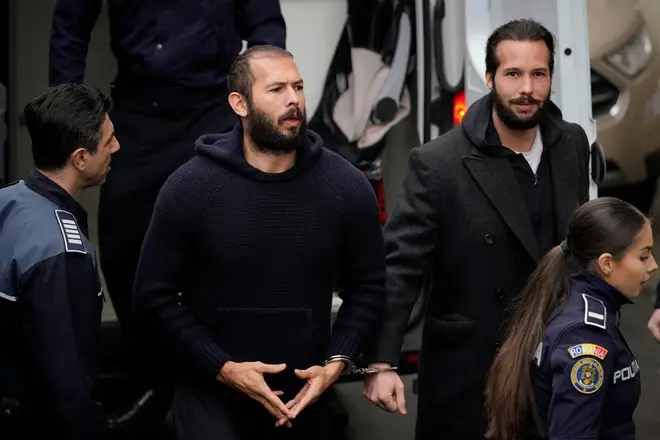 The documents stated that the court "rejects the proposal to extend the duration of the preventive arrest measure".
It added that the changes to the group's detention relate to "the defendants Tate III Emory Andrew, Tate Tristan, Naghel Georgiana Manuela and Radu Alexandra Luana."
Only a matter of weeks ago Tate's detention in Romania was extended by a court for another 30 days until April 29.
"We are ecstatic to announce the Romanian judicial system approved Andrew's and Tristan Tate's appeal against last week's extension decision.
"They will be placed under house arrest while the investigation continues," a spokesperson for the brothers told the Mail.
Read more: Horseshoe killer jailed for 21 years following the murder of a fellow train passenger over loud music dispute
Read more: Donald Trump to appear in court on Tuesday but 'will not be put in handcuffs', lawyers say
Lawyers for Mr Tate and his brother Tristan have continued to argue that extending the pair's preventative custody is unnecessarily harsh given the option of house arrest.
Since Romanian investigators began digging into the pair 12 months ago, six alleged victims have so far been identified.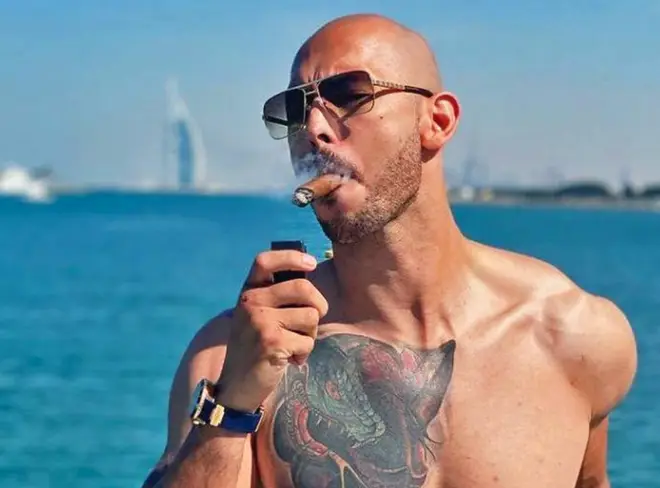 The British-American influencer rose to fame as a kickboxer before later being removed from British reality television show Big Brother in 2016 over a video which appeared to show him attacking a woman.
Subsequent years have seen him gain notoriety across social media for his controversial views and sexist comments, with Twitter banning him from the platform for saying women should "bear responsibility" for being sexually assaulted.
Elon Musk reinstated Tate on the platform following his purchase of Twitter only a matter of months ago.
According to documents seen by the BBC, claims made against Tate and his brother include victims being forced to earn €10,000 (£8,800) a month on social media platforms under constant threat of physical violence.
Documents claimed this to be "a form of psychological coercion".