'We've sunk into a pit of dysfunctional politics': Andy Burnham urges Labour to consider PR voting amid coalition talk
11 May 2023, 19:25 | Updated: 11 May 2023, 19:26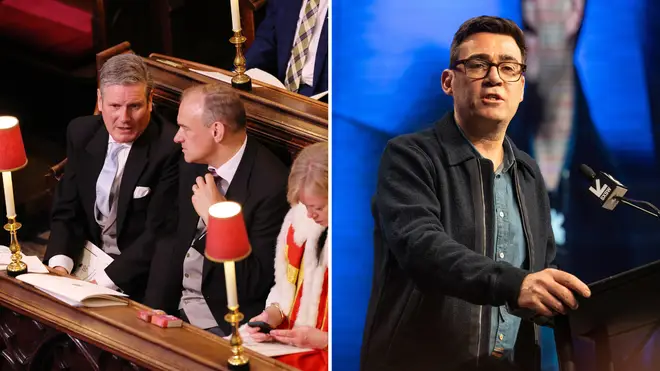 Mayor of Greater Manchester Andy Burnham has called for Labour to consider proportional representation amid talk of a coalition with the Liberal Democrats in the next general election.
Speaking on LBC's Tonight with Andrew Marr, Andy Burnham said: "I think proportional representation would have the effect of empowering places over the civil service and the machine because I think the way parliament currently works is that it doesn't fully empower all parts of the country."
He continued: "I certainly think it should not be taken off the table and think it should considered as part of radical package to rewire the country and make the country work better for all people and all places.
"I would include in that a senate of the nations and regions to replace the unelected lords, I would also include in that more devolution of power out of the Westminster system, which is clearly working in Greater Manchester.
"If you come to our city right now you will see the skyline has dramatically changed, there's a lot of positive energy floating around Manchester.
"Britain needs to look at this period we've lived through where we've sunk into a pit of dysfunctional politics and we have to climb out of it with a more radical [move] possibly based on more consensus between parties where they can agree."
Read more: Rate rise to have 'limited' effect on most, Martin Lewis says - but it's 'terrible' news for 'mortgage prisoners'
Read more: Lib Dems hint at coalition with Labour - and may demand Brexit rerun as the price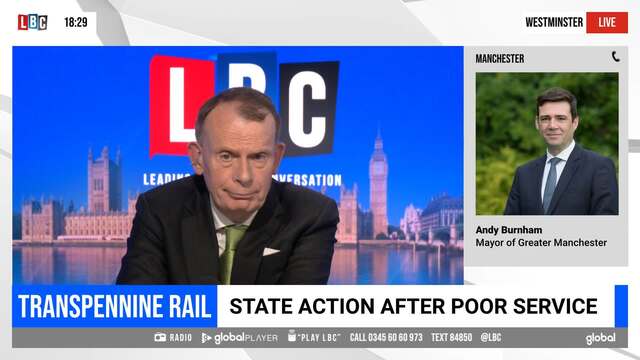 Andy Burnham joins Andrew Marr
It comes after last week's local elections results, which saw the Labour Party gain more than 500 seats, while the Conservative party lost more than 1000.
The Liberal Democrats also had a positive night, with some general election projections suggesting Labour would not gain a big enough share of the vote to win an outright majority, raising the prospect of a hung Parliament.
This also raises the prospect of the biggest party entering into a coalition government with another party, as happened between the Tories and Lib Dems following the 2010 general election.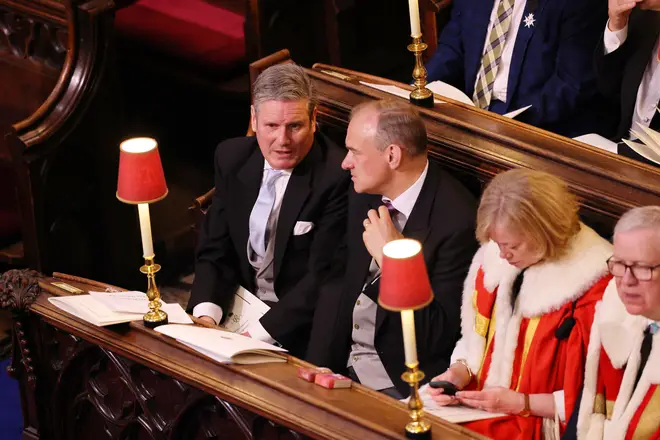 The Liberal Dems have hinted that a coalition with Labour could be on the cards in the case of a hung parliament - and may demand a Brexit rerun as the price.
Another issue likely to factor high in discussions with the Lib Dems is proportional representation.
Under this voting system, parties, groups and independent candidates are elected to Parliament in proportion to the number of votes they receive, rather than based on how many constituencies are won as is the cast with first-past-the-post.
Labour leader Sir Keir Starmer has previously rejected calls for PR reform, saying: "No, it's not a priority for me."