Angelina Jolie and Brad Pitt's son called his father a 'world class a**hole' in scathing Instagram post
20 November 2023, 20:18 | Updated: 20 November 2023, 20:26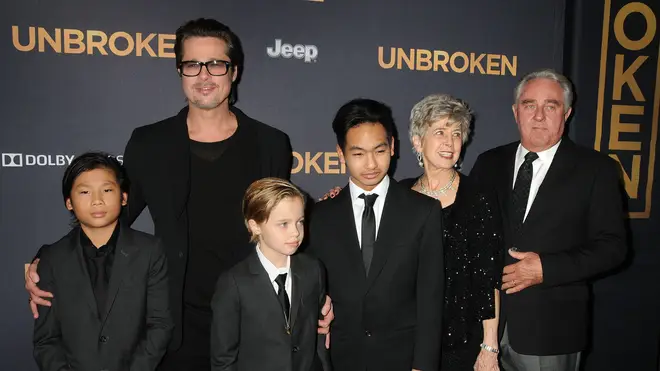 Brad Pitt's son Pax branded his father a "world class a**hole" who makes his four youngest children "tremble in fear" in a scathing rant on his private Instagram profile on Father's Day in 2020, it has been claimed.
"You time and time and again prove yourself to be a terrible and despicable person," the 19-year-old is claimed to have written of his father.
Pax is claimed to have posted the scathing rant against Pitt on his private Instagram 'story'. It was then purportedly 'leaked' as a screenshot by one of his followers to his private account and circulated on social media.
Speculation whirled at the time as to whether the supposed screenshot of the post was real, but now The Daily Mail has now claimed to have substantiated the post's authenticity.
Broadsiding his father, the then 16-year-old continued: "You have no consideration or empathy towards your four youngest children who tremble in fear when in your presence.
"You will never understand the damage that you have done to my family because you're incapable of doing so.
"You have made the lives of those closest to me a constant hell.
"You may tell yourself and the world whatever you want, but the truth will come to light someday. So, Happy Father's Day, you f***ing awful human being".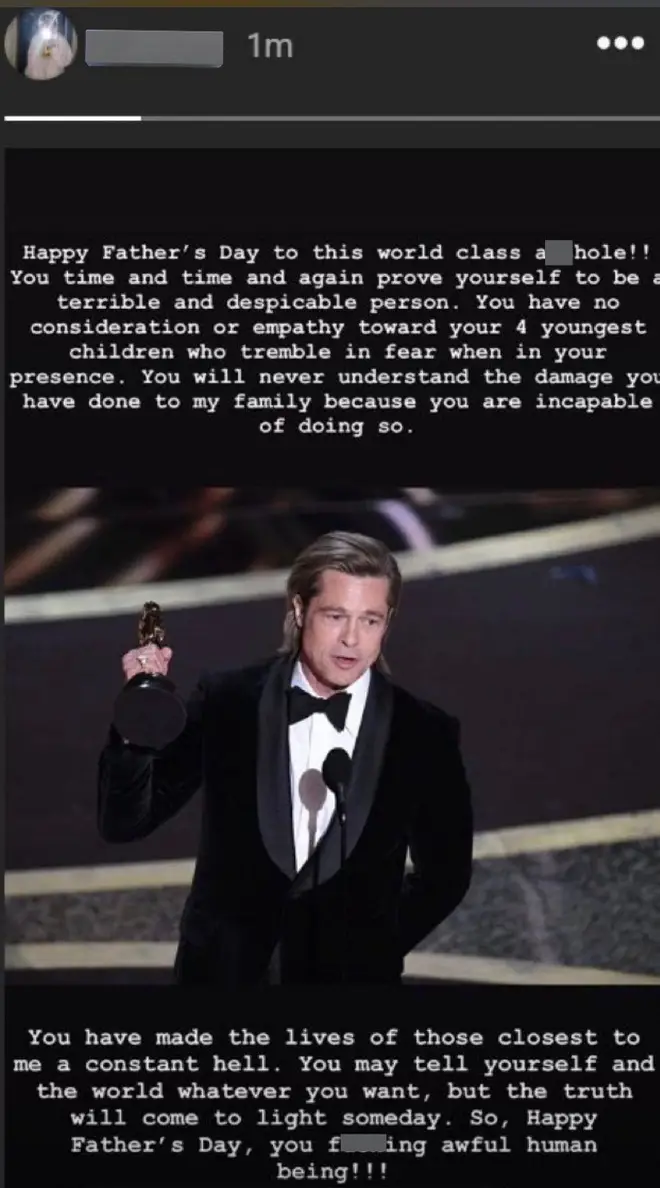 Read More: White Mischief and Lethal Weapon 2 actor Joss Ackland dies aged 95
Read More: Duchess of Sussex teases new TV and film projects at 'Power of Women' gala saying 'many exciting things on the slate'
The post was accompanied with a picture of Pitt during his Oscar win for best supporting actor for Once Upon a Time...in Hollywood four months earlier.
The Daily Mail claimed a source substantiated the claim that the account belongs to Pax. The source told the publication: "It's the account he uses for friends – friends from school mostly. He never says much about his parents, keeps himself to himself, so that was unusual."
Pitt, 59, and Angelina Jolie, 48, separated in 2016 - two years after tying the knot on their relationship.
It comes after it was reported that Pitt "choked" one of his children and hit another in the face during a fight with the family on a private jet, lawyers for the actress claimed in 2022.
They say he frightened the youngsters and poured beer and red wine on them in an alleged incident that led to Jolie filing for divorce.
Jolie has put forward a string of alleged violent incidents that took place on a plane in September 2016 as her legal team said the Hollywood star was "emotionally and physically abusive" to her and their children.
Pitt's representative dismissed the claims at the time, calling it "another rehash that only harms the family".