Bristol University students 'ban' Army from freshers' fair as Defence Secretary labels decision 'absurd'
22 September 2023, 22:04 | Updated: 22 September 2023, 23:06
Grant Shapps branded the student union's decision 'absurd' as he said it would 'deprive' students of the opportunity to explore military careers.
The Officers' Training Corps (OTC) was stopped from setting up a stand at the Russell Group university's freshers' fair on Friday.
Bristol's Student Union (SU) said the OTC, which provides military training modules to students around their degrees, was banned because it would "compete" with other "affiliated" organisations at the event.
"We assess requests made by unaffiliated groups on a case-by-case basis," an SU spokesperson said.
"Considering a number of factors which have been communicated to the OTC, including that groups like the OTC offer an experience (such as making friends, developing leadership skills and adventure activities) which is very similar to, and therefore in direct competition with, our affiliated student groups."
Defence Secretary Grant Shapps criticised the decision, however, as he said the ban was "absurd and indefensible".
"Reported bans on officer training corps and defence companies attending university events like freshers' fairs or recruitment fairs are absurd and indefensible," he said.
Read more: 'Please don't shoot my grandad': 11-year-old boy's plea as armed gang hold gun to his head in raid on family home
Read more: Businessman Jonathan Nuttall jailed for eight years for Gray's Inn bomb plot in £1.4m legal row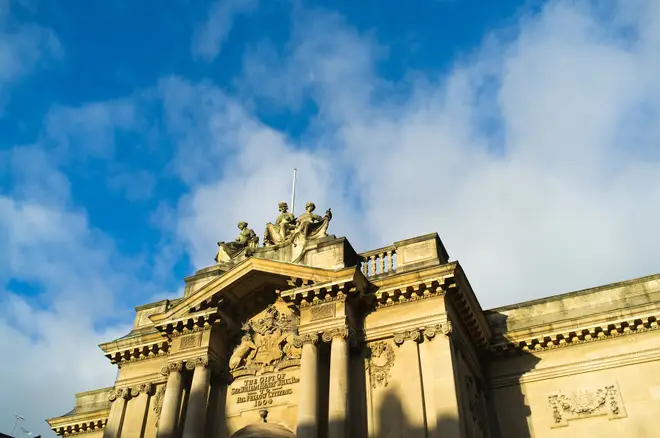 "University OTC's provide students with a unique opportunity to gain new experiences, develop valuable skills and have amazing adventures.
"Trying to deprive students of these opportunities is wrong and anyone considering doing so should reconsider immediately."
One university Bristol OTC member, Abby Blackwell, 21, told The Telegraph of her disappointment, she said: "The university is supposed to help us find fulfilling and lifelong careers, but by trying to ban the OTC they're doing the opposite of that. They're limiting potential career paths.
"Talented individuals who may have loved a career in the Army might not have one now."
A defence source also told the outlet that OTCs have "been known to be banned by student unions over the years. It's not without precedent."
While the OTC provides military training modules around students' studies, it is not a "feeder" for the regular Armed Forces, they added.
A spokesperson for Bristol University said: "We respect our students' right to raise concerns about issues they feel strongly about and we will continue to listen to and engage with their views."