No body worn cameras for Asda staff, says Lord Stuart Rose
5 September 2023, 10:25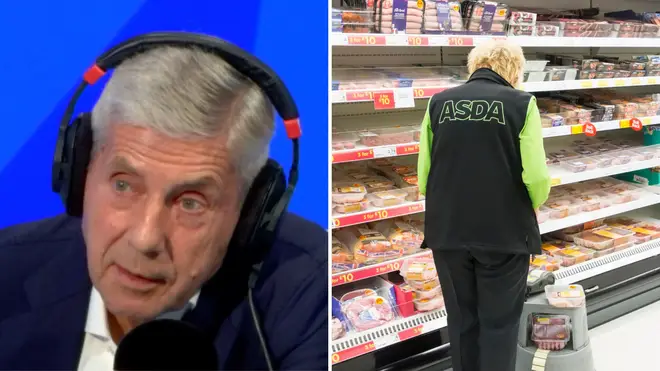 Asda staff will not be offered body worn cameras amid a rise in shop thefts, chairman Lord Stuart Rose has said.
Speaking on LBC's Nick Ferrari at Breakfast, Lord Rose said shop thefts have almost become "decriminalised" and "minimalised".
"It's actually just not seen as a crime anymore," he said, acknowledging that police have "lots of other things to do".
"We should make it very clear to people coming into shop that if we do catch them stealing things we will prosecute them if we can and it's become a bit of a game," he explained.
But Lord Rose insisted that he did not want to have to turn to body worn cameras to protect staff.
He added: "We don't use [body worn cameras] unilaterally but I don't really want to get to a world where you sit down and everybody is photographing everybody else for whatever action they take.
"That's not a good place to be but we do have to be careful about how our staff are exposed to dangers."
Read more: 'Common sense' move for Britain to rejoin EU within 20 years, Asda Chairman Lord Stuart Rose tells LBC
Read more: 'Parents can feel safe': Schools minister defends government's handling of concrete crisis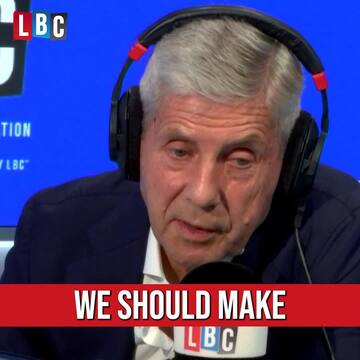 Lord Rose Asda chairman discusses body worn cameras and shop theft
It comes after Tesco's chief executive revealed last week that staff have been offered body worn cameras after physical assaults rose by a third in the last 12 months.
Attacks on staff, including racial and sexual abuse, physical assault, and threats with weapons, increased to over 850 incidents a day - almost double the pre-pandemic levels of 450.
Ken Murphy called for a change in the law to make abuse or violence towards retail workers an offence across the UK.
"Money spent on making sure people are safe at work is always well spent," he wrote in the Mail on Sunday.
"But it should not have to be like this. Crime is a scourge on society and an insult to shoppers and retail workers.
"These people are small in number but have a disproportionate impact."