'I got angry. I wanted new ideas': Ben Elton defends describing Rishi Sunak as a 'narcissistic sociopath'
26 June 2023, 08:59 | Updated: 26 June 2023, 12:53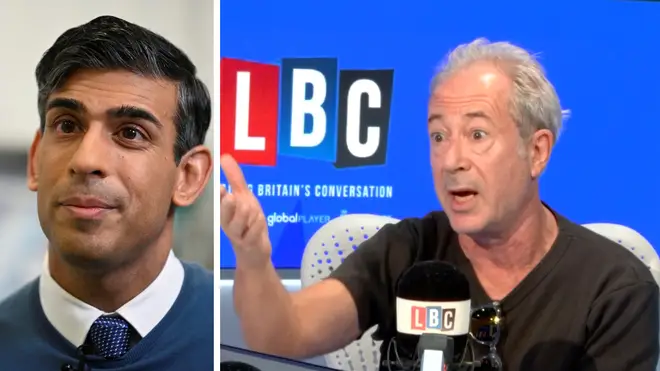 Comedian Ben Elton has defended comments he made in anger when describing Rishi Sunak as a "narcissistic sociopath."
He appeared on the BBC yesterday and was asked to react to an interview where Mr Sunak told people to "hold their nerve" over rising interest rates.
But Mr Elton reacted with "anger" - accusing the PM of spouting an "Orwellian word salad" and describing him as just as "mendacious" as Boris Johnson.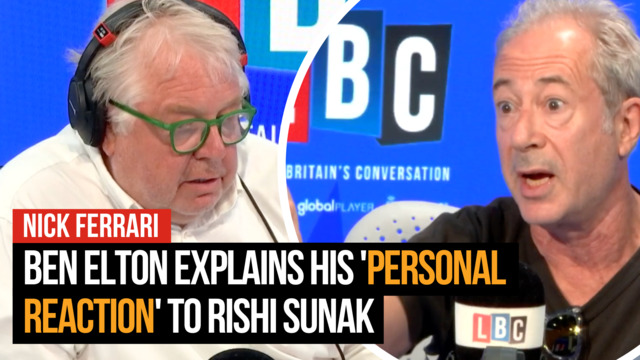 Ben Elton says he gave a 'personal reaction' to PM for lack of 'new idea's'
Mr Elton, who is currently promoting his documentary The Great Railway Disaster, appeared on LBC where he explained his comments, accusing the PM again of a "word salad of evasion, quarter truths and mendacity."
He told Nick Ferrari at Breakfast on LBC: "I went on to plug my rail documentary. They had this huge interview with the PM. We sat through it, it was 20 minutes.
Read more: Devastated wife and mother of Titanic sub victims reveals her son's 'childhood excitement' before doomed trip
Read more: New suspect in Stephen Lawrence case 30 years on as police admit 'too many mistakes' were made in initial investigation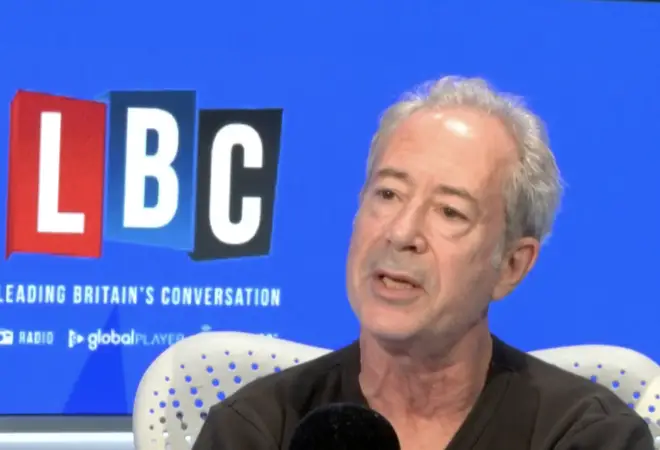 "I really really wanted to hear some proper commitment, some proper principle, and some actual new ideas.
He said he listened to a "word salad of evasion, quarter truths and mendacity."
"I got angry because I'm British and I live here.
"He literally didn't say anything expect for the fact that 'I'm brilliant, I'll sort everything out and I have zero respect for the previous 13 years of Tory government'. 'I was 'born' six months ago when I became PM.'"
When asked whether he got too 'personal' Mr Elton said: "It was personal from me, he's a prime minister.
"I've had some slagging off in my time. If that's the worst he gets he should read some of my reviews.
"I was giving a personal reaction as a Londoner and a Briton.
"The idea that there's no alternative than what they're offering I'm sorry - it was a personal reaction.
"I didn't know they were going to play that word salad then ask me to comment on it."
Laura Kuenssberg, who conducted the interview, appeared taken aback by Mr Elton's tirade.
Tories reacted with fury to the Labour-supporting Comedian's comments.
Claire Bullivant, chief executive of the Boris-backing grassroots group Conservative Democratic Organisation, called the comedian a "champagne socialist" and condemened the BBC.
Tory MP Steve Brine said the BBC knew what they would they get from the left-wing comedian, and it would be for licence fee payers to judge whether it was wise to have him comment.
Sunak-supporting Tory MP Martin Vickers added: "Elton sounds even more out of touch with mainstream opinion that Keir Starmer."
Labour's Liverpool city region mayor Steve Rotheram backed Mr Elton, saying his remarks 'nailed it': "He was absolutely spot on fire with his critique of the vacuous nonsense Sunak was spouting".
A BBC spokesperson said: "We feature a wide range of guests and opinions across the series and ensure we meet our due impartiality commitments."