Benjamin Netanyahu halts judicial reforms to 'prevent civil war' after days of protests in Israel over plans
27 March 2023, 10:10 | Updated: 28 March 2023, 01:40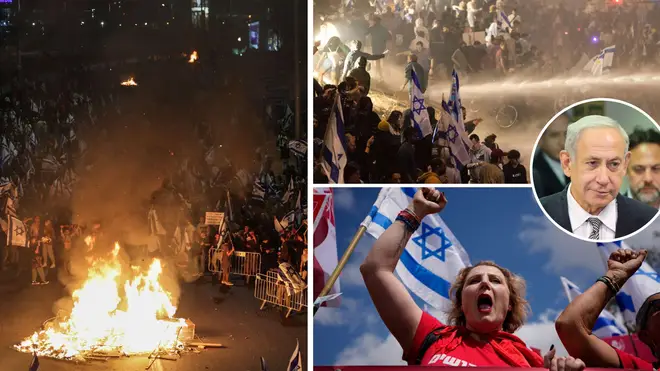 Israel's embattled prime minister Benjamin Netanyahu has paused judicial reforms until the summer - saying that he is doing so to "prevent civil war" in the Middle East's only democracy.
Netanyahu bowed to pressure from protesters despite some hard-right politicians in his governing coalition urging him not to give in.
In an address to the Israeli people after days of riots, Netanyahu said he would pause the passage of the legislation during the rest of the current session of the Knesset which ends in the summer.
He said that he is doing so in order to prevent a civil war in Israel and compared his step-down to the biblical Judgement of Solomon - asserting that his move proves that he cares more about the country than opponents of judicial reform.
The process will be delayed to carry out discussions on the overhaul next month, far-right coalition member party Jewish Power said before his address.
Netanyahu warned that the country is at a "dangerous cross roads" after its biggest union called for a general strike in opposition to the plans.
The party said in a statement that legislation would be pushed to the next session of parliament to "pass the reform through dialogue".
He had hoped to drive through changes that would give politicians more control over judges and overrule decisions by the country's supreme court by a simple majority vote in Parliament.
But tens of thousands of Israelis have taken to the streets to oppose it, condemning the reforms as anti-democratic.
Read more: Minister says Kwasi Kwarteng's views aren't worth £10,000 as he brands MPs' fake interview sting 'unedifying spectacle'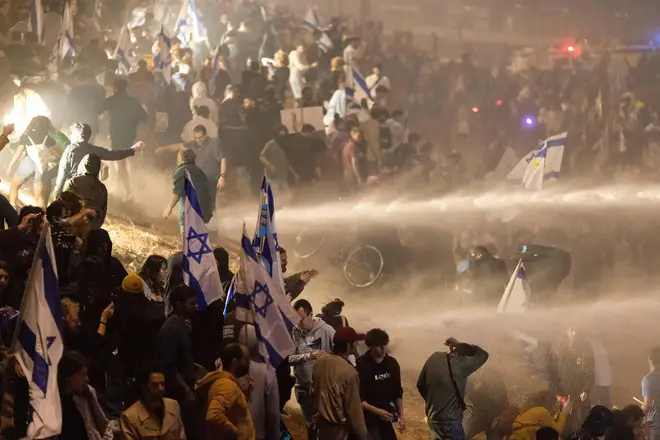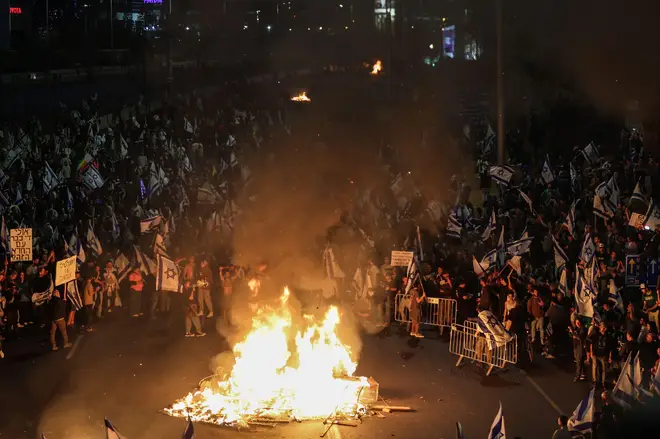 Israel's Kan News reported that Mr Netanyahu had told his coalition partners he will halt the changes.
But that could anger those parties. The reforms have been driven by hard-right politicians who believe the court system is stacked against some Jewish minority groups and settlers who illegally build in the West Bank.
Some protesters broke down barriers near Mr Netanyahu's home after he sacked his defence minister for speaking out against the reforms.
Read more: 'Don't go in the water,' public warned, after major oil spill in Dorset, with clean-up underway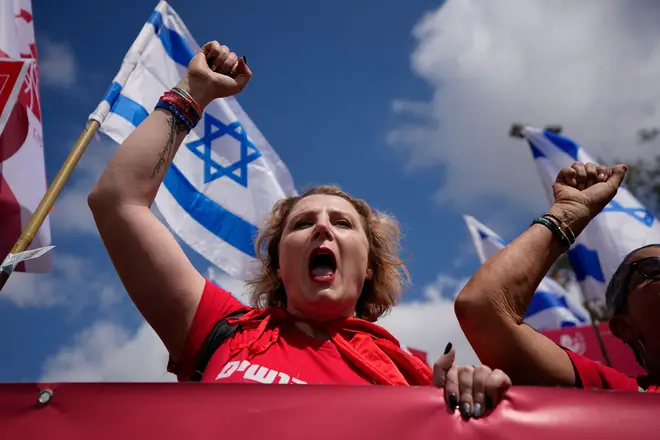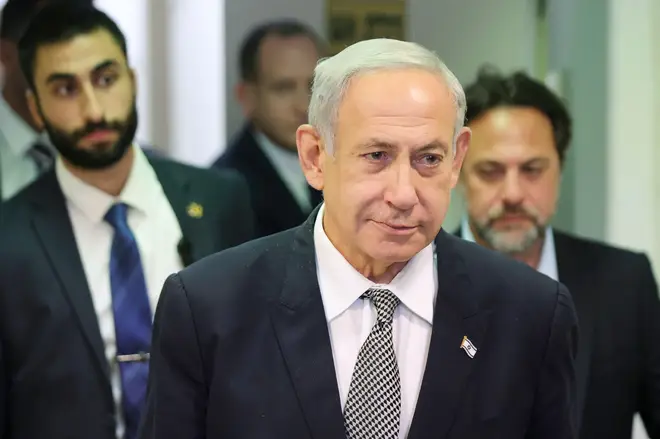 That came after reservists in Israel's military reportedly floated the idea of civil disobedience, saying they did not want to serve in a military that serves a dictatorship.
Flights from Ben Gurion airport were scrapped after a strike was called, with Israel's biggest trade union entering the fray this week and calling a general strike.
Israel's ceremonial president Isaac Herzog said: "The entire nation is rapt with deep worry. Our security, economy, society — all are under threat. Wake up now!"
But Mr Netanyahu's hardline national security minister Itamar Ben Gvir said: "We must not stop the judiciary reform and must not surrender to anarchy."
Political watchers will see if parking the reforms damages Mr Netanyahu's government. He is back in power after an anti-Netanyahu coalition lost the election, with his Likud party forming a coalition with hard right and religious groups.
There have been questions over whether Mr Netanyahu would benefit from judicial changes, given his own legal problems related to accusations of corruption. He denies claims made against him.