Boy who was rescued from Thai cave dies in UK from head injury
15 February 2023, 10:21 | Updated: 15 February 2023, 10:49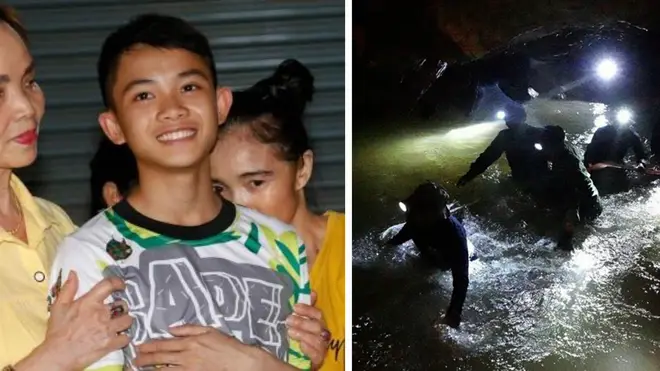 One of the 12 boys who was trapped in a Thai cave for two weeks in 2018, has died in the UK from a head injury.
Duangpetch Promthep, 17, was the captain of the Wild Boars football team who were trapped, along with their coach in a cave in the Chiang Rai province of Thailand in 2018.
It is believed the teenager sustained a head injury, but the exact cause of death is unclear. He was reportedly found unconscious in his dorm on Sunday and taken to hospital, where he died on Tuesday.
Promthep had enrolled in the Brooke House College Football Academy in Leicestershire late last year. The teenager announced he had won a scholarship to join the Academy in August 2022, posting on Instagram: "Today my dream has come true."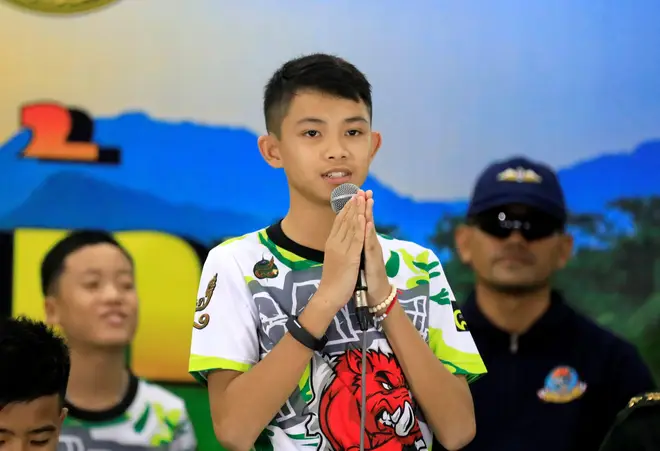 The Wat Doi Wao temple in his hometown in Chiang Rai posted condolences on Facebook: "May Dom's soul rest in peace."
Zico Foundation, the Thai non-profit organisation that assisted Promthep in getting a scholarship to study in England also expressed their condolences on the social media platform.
Members of the Wild Boars football team who were trapped in the cave with Promthep have paid tribute to their friend, including Titan Chanin Viboonrungruang who wrote: "Brother, you told me that we would be achieving our football dream. You are one of the persons that pushes me and makes me wanting to improve myself to your level. If the next world is real, I want us to play football together again, my brother Dom."
Prachak Sutham shared: "You told me to wait and see you play for the national team, I always believe that you would do it."
"When we met the last time before you left for England, I even jokingly told you that when you come back, I would have to ask for your autograph. Sleep well, my dear friend. We will always have 13 of us together."
Promthep, known as Dom, was just 13 when he and his teammates, aged between 11 and 16, ventured into the Tham Luang cave on 23 June 2018, along with their 25-year-old coach.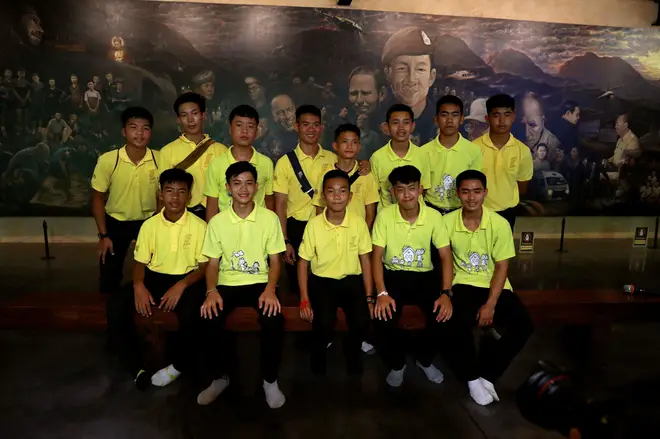 After a sudden storm caused the cave to flood, the boys and their coach became trapped inside. The story made headlines around the world with many international divers flying to Thailand to join the rescue effort.
They spent nine days in darkness and without food, surviving by drinking the water that dripped down the cave walls. Their coach taught them meditation techniques to help them stay calm.
They were rescued two weeks later after a dramatic search and rescue operation involving 10,000 people from the Thai Navy Seals, the police, US air force specialists, locals and volunteers from the across the world.
The boys were eventually discovered by two volunteer British divers.
READ MORE: The Campaign For Hero Diver Who Died Rescuing Boys From Thailand Cave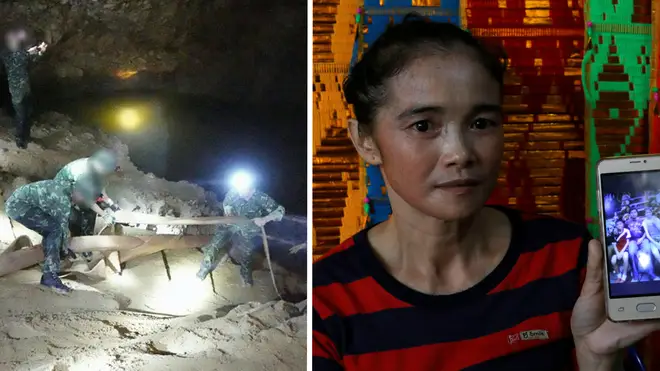 The story has been adapted into various films and books, including a six-episode series on Netflix which was released last year.
READ MORE: Elon Musk 'set out to destroy me', cave diver claims
READ MORE: New Year Honours 2019: MP John Redwood And Cave Rescue Divers Honoured