The Campaign For Hero Diver Who Died Rescuing Boys From Thailand Cave
16 July 2018, 09:20 | Updated: 28 October 2019, 15:26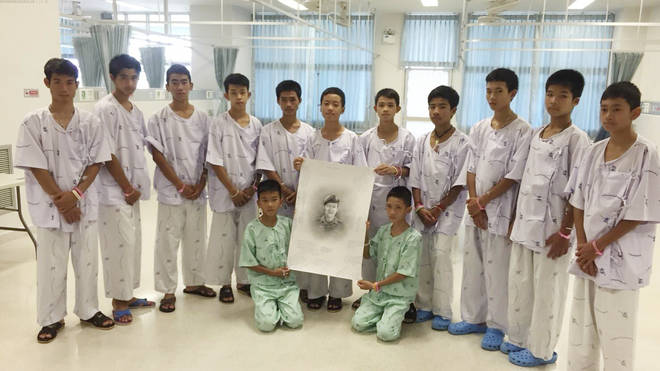 A campaign to raise funds for the family of Sgt Saman Guana, the diver who died while helping rescue 12 boys and their football coach from a cave in Thailand, has been launched.
The 12 boys became trapped with their football coach as the cave they were exploring became flooded during heavy rain fall.
But one of the 40 divers involved in the rescue died while delivering oxygen and other supplies more than 2km from the cave entrance.
A GoFundMe page has been set up to raise money for the diver's family.
The former Thai Navy SEAL's death came at a pivotal moment in the rescue attempt, as authorities debated between keeping the group in the cave and teaching the boys to dive out.
The boys, aged between 11 and 16, paid tributes to the diver in the hospital where they recovered after their ordeal.