Shocking footage shows brazen thieves stealing parcels from DPD van in east London
22 September 2023, 16:43 | Updated: 22 September 2023, 17:34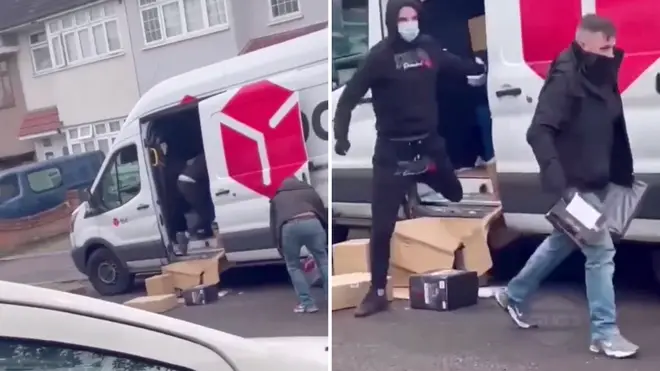 This is the shocking moment two brazen thieves jumped out of their car and stole a series of parcels from a stationary DPD van.
The footage, which was taken this week in Dagenham, east London, shows two men quickly bundle parcels out of the DPD van and into their own car.
The men, whose faces were covered by masks, ignore pleas from members of the public to stop stealing the items.
They carry on anyway, ignoring desperate pleas from one, and appear to take at least nine items while the video was recording.
DPD's driver, who was wearing a hi-vis jacket, watched on helplessly as Londoners' items were stolen from the van.
The men then hurry into their grey Mini Cooper sport and speed away from the DPD van.
With the footage shared on social media, some users believe they may have been targeting brand new iPhone 15s, which were released on Friday.
Read More: More misery for commuters as Tube staff to strike again on two dates in October
Read More: Leonardo DiCaprio is beating London traffic in unusual way - and he's not using the Tube
It is unclear whether the incident was reported to the police.
LBC has contacted the Metropolitan Police for more information.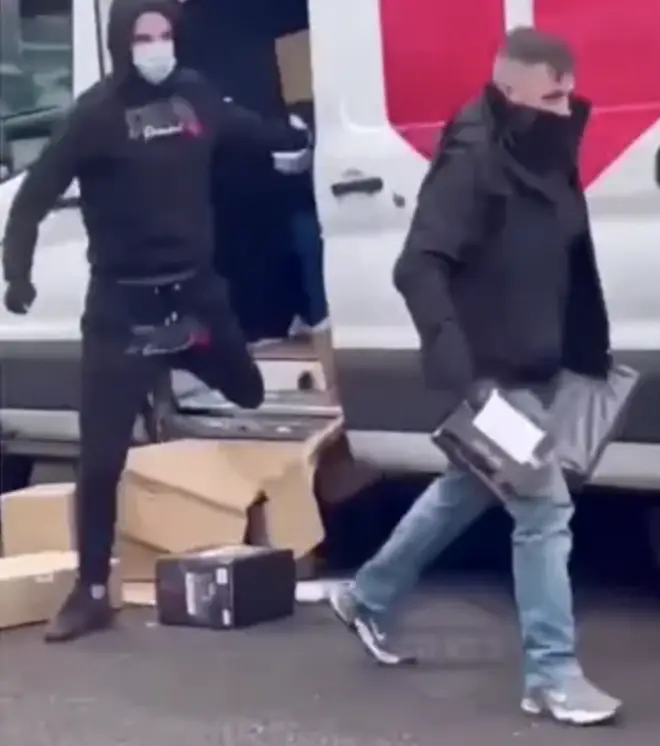 Today's incident came just weeks after two men were jailed from a separate DPD delivery driver, who had a heart attack at the scene.
That incident happened in County Durham, with Andrew James Coyles - a father of three - dying at the scene.
Joseph Henry Niles, 41, and Gary Peter Hepworth, 43, stole Mr Coyles' phone and wallet before attacking a paramedic.
They were charged with manslaughter, though were cleared of causing his death.