British special forces 'operating in Ukraine', leaked US documents claim, but ministers warn against 'disinformation'
12 April 2023, 06:56 | Updated: 12 April 2023, 07:14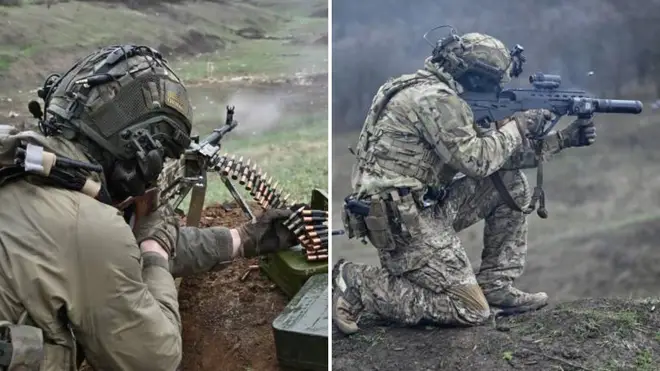 British special forces have been deployed to Ukraine as the country battles its Russian invaders, leaked US military documents suggest.
The Pentagon documents claim that 50 members of the UK's elite military units, which include the SAS, were in the country in February and March this year.
The British soldiers allegedly made up more than half of the Western special forces fighters in Ukraine at the time.
It is unclear what role the British special forces soldiers have played in the war, or whether they are still in Ukraine.
The British government has not previously disclosed that UK special forces are in Ukraine. The embassy in Kyiv said that special forces had trained Ukrainian troops in May 2021.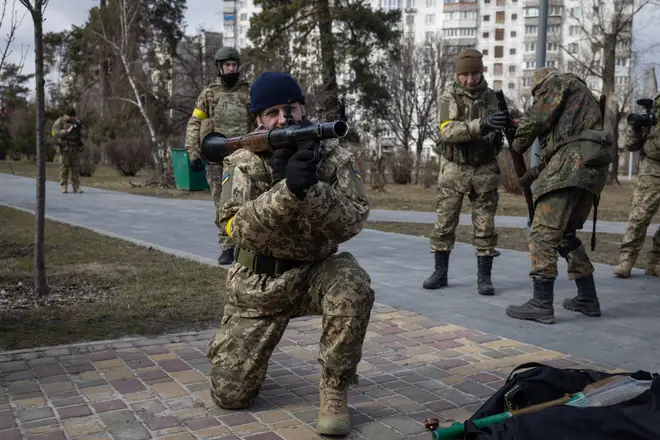 The ministry of defence did not comment specifically on the allegations about special forces in Ukraine.
A spokesperson said in a message posted on Twitter: "The widely reported leak of alleged classified US information has demonstrated a serious level of inaccuracy.
"Readers should be cautious about taking at face value allegations that have the potential to spread disinformation."
Chris Meagher, a spokesman for the Pentagon, has urged caution in "promoting or amplifying any of these documents", adding that "it does appear that slides have been doctored".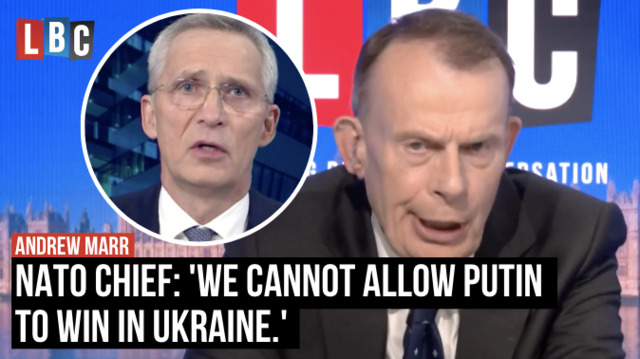 NATO chief: 'We cannot allow Putin to win in Ukraine.'
The documents may first have been published in a chatroom on Discord, a social media platform popular with gamers, Associated Press reported.
According to one member of the chat, an unidentified poster shared documents that were allegedly classified, first typing them out with the poster's own thoughts, then, as of a few months ago, beginning to post images of papers with folds in them.
The posts appear to have gone unnoticed outside of the chat until a few weeks ago, when they began to circulate more widely on social media.
Associated Press could not independently confirm many details shared by the person, and the original chatroom has been deleted.
Read more: British troops form guard of honour in emotional farewell to UK-trained Ukrainian soldiers heading to frontline
Read more: Russian jet agonisingly close to shooting down unarmed British plane, which could have brought UK and US into the war
Asked on Monday if the US Government was effectively waiting for more intelligence documents to show up online, National Security Council spokesman John Kirby replied: "The truth and the honest answer to your question is: We don't know. And is that a matter of concern to us? You're darn right it is."