British tourist, 26, dies after partner 'stabbed her 41 times with screwdriver in hotel room' while on Turkey holiday
15 November 2023, 18:01 | Updated: 15 November 2023, 18:03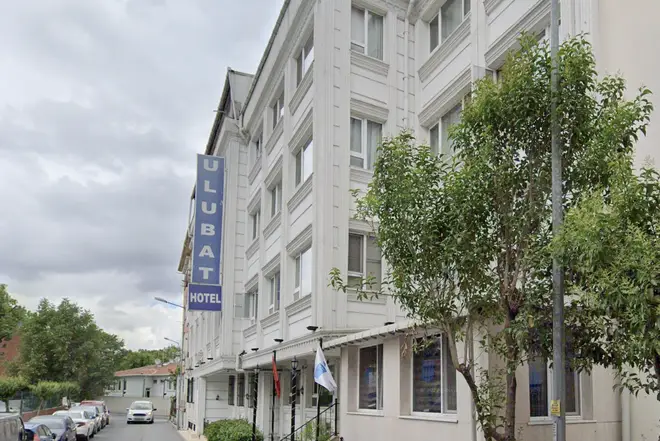 A British tourist has been arrested after he allegedly stabbed his partner 41 times with a screwdriver while on holiday in Turkey.
The woman, 26, was found dead at about 12:30pm on Tuesday in a hotel room in Istanbul's Fatih Mevlanakapı district, according to reports.
Staff at the Ulubat Castle Hotel reported hearing "sounds" coming from one of the rooms before they found the victim "lying in a pool of blood".
Medical staff later arrived at the scene where the woman was pronounced dead.
Her body was discovered with lacerations across her throat and the rest of her body. Examiners concluded she was killed with a screwdriver.
Turkish police launched an investigation into her death shortly afterwards and soon located her partner, 28, who was reportedly wearing a bloodied t-shirt while trying to flee the scene in a taxi.
After his arrest, he allegedly confessed to his partner's murder and said he threw the screwdriver used as a weapon into the hotel room toilet.
He was then "sent to prison by the court on charges of intentional murder against his wife", local media reported.
After his arrest, the suspect was interrogated by the Homicide Bureau.
He claimed that his partner had given him drugs on the day of the attack, resulting in a row.
It was after this he repeatedly stabbed her with a screwdriver, which led to her death.
Read more: Two boys, 12, arrested after man, 19 stabbed to death in Wolverhampton
Read more: Pictured: 'Jealous thug' who beat friend to death after catching him having sex with ex-lover in playground
He told police he had been taking medication for "psychological disorders" and also allegedly admitted to fleeing the scene after he hid the screwdriver.
Police tracked down the suspect by contacting the driver of the taxi he fled in and asking them to drive to the nearest police station, reports claim.
He was later pictured being escorted in handcuffs away from the Istanbul Police Department.
The couple reportedly travelled from England to Istanbul on Sunday and settled into their hotel on Tuesday - the same day the woman was found dead.
An investigation into the incident remains ongoing.
"We have not been approached for consular assistance, but our staff stand ready to support British nationals abroad 24/7," the Foreign Office told the MailOnline.