British nationals escape Gaza via Rafah crossing for second day in a row amid reports Brits turned away at border
2 November 2023, 23:45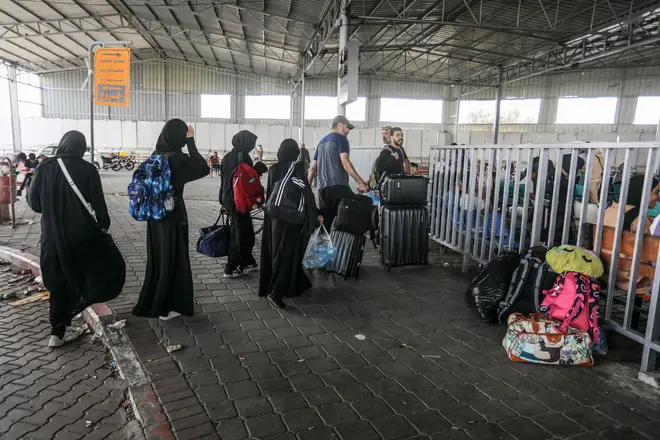 British nationals escaped via the Rafah crossing between Gaza and Egypt for the second day in a row, the Foreign Office has confirmed.
More UK nationals were able to use the Rafah crossing on Thursday, after two UK aid workers made it out of Gaza on Wednesday.
The Foreign Office did not confirm how many Brits crossed on the second day.
Around 200 British nationals are registered with the authorities in Gaza, with the UK trying to secure their passage out of the besieged region.
It comes amid reports that British nationals were turned away at the border.
Meanwhile, Israel's ground offensive against Hamas has continued to expand, with the Israeli Defence Force (IDF) saying its soldiers had now circled Gaza City.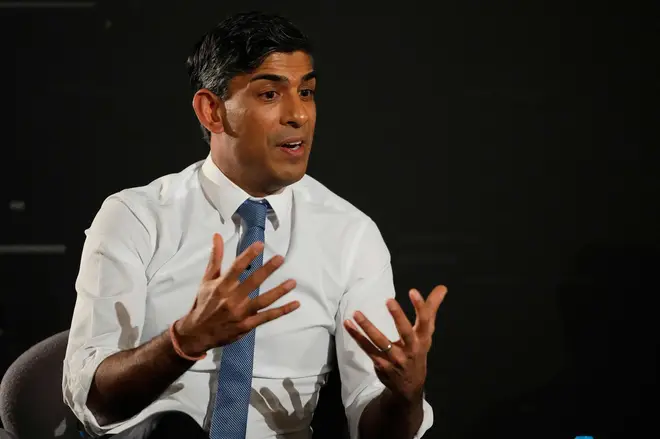 The Foreign Office said: "We can confirm that more British nationals have been able to cross into Egypt from Gaza via the Rafah crossing today.
"We continue to work with Egyptian and Israeli authorities to support all those seeking to leave in the coming days."
It is understood Foreign Secretary James Cleverly spoke to Ayman Safadi, minister of foreign affairs in Jordan, and UAE foreign minister Abdullah bin Zayed Al Nahyan on Thursday about the humanitarian situation in Gaza.
Read More: First British nationals leave Gaza as Rafah crossing opens for first time since October 7 attacks
Read More: Israel encircles Gaza City as UN says four school shelters damaged in blasts with 'at least 20 killed'
He also spoke to Israel's minister of strategic affairs Ron Dermer about ensuring British nationals are able to cross safely as soon as possible into Egypt while reiterating the UK's solidarity with Israel and its commitment to finding a two-state solution.
Labour frontbencher Jess Phillips warned that Britons were not getting out quickly enough, arguing that the Government's diplomatic efforts did not appear to be having "much sway".
She also suggested that the Israeli military action against Hamas would end only in "death and destruction" as she called for "peaceful political solutions" to be negotiated.
The Foreign Office provided the Israeli and Egyptian authorities with a list of British nationals and their dependants, prioritising by medical vulnerability.
The total is thought to be in the low hundreds.
Border Force officials deployed in Egypt to help UK nationals have been bolstered by the arrival of a rapid deployment team from the Foreign Office and psychosocial support experts from the British Red Cross.
Downing Street confirmed that two UK aid workers were among those to make it through the Rafah crossing, which is the only gateway to Gaza not controlled by Israel.