Israel encircles Gaza City as UN says four school shelters damaged in blasts with 'at least 20 killed'
2 November 2023, 20:17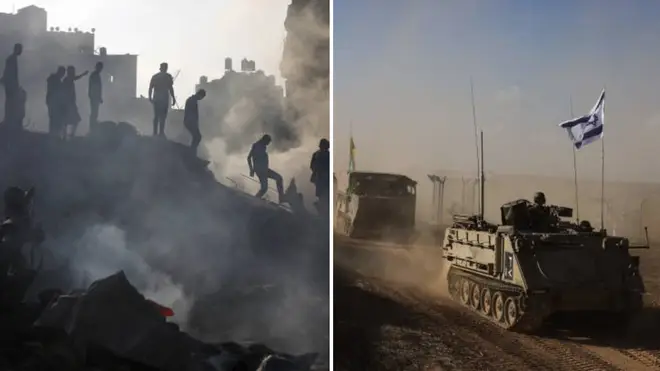 Israel has said it has completed the encirclement of Gaza City, as the UN said some of the shelters it runs were damaged in blasts.
The Israeli army has been pushing into the north of the Gaza Strip since last Friday, meeting resistance from the Hamas fighters it has pledged to obliterate.
IDF spokesperson Daniel Hagari said that the Israeli forces had been attacking Hamas infrastructure including various outposts, and headquarters.
Read more: 'Hamas roasted babies in ovens', says Israel emergency services worker who saw aftermath of massacre
Read more: First British nationals leave Gaza as Rafah crossing opens for first time since October 7 attacks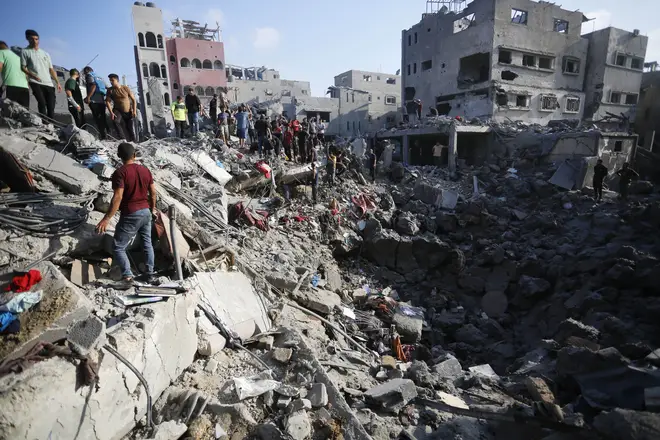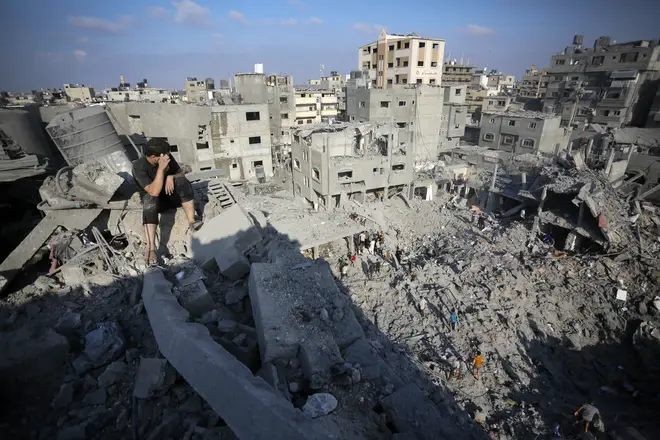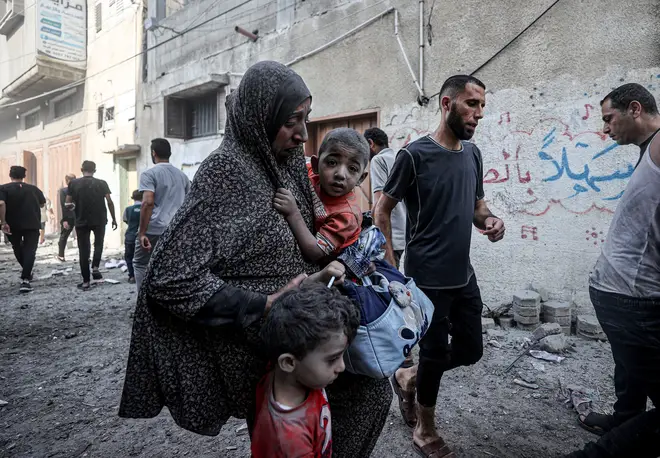 Gaza City was previously the most densely populated section of the strip, but has been depopulated since the start of the conflict, as Israel ordered to move civilians to move away during the bombardment.
Israel's bombing of Gaza has killed more than 9,000 people since the start of the conflict, Hamas claim. Israel say that 1,400 people were killed by Hamas in the massacre on October 7. Over 240 people were taken hostage.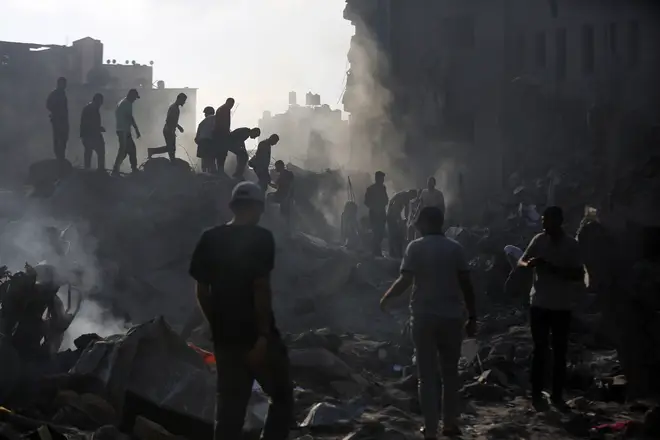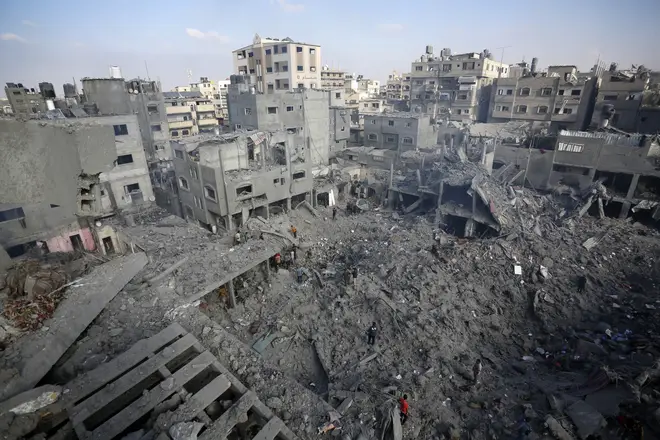 Some 18 Israeli soldiers have been killed in Gaza since the start of the ground invasion.
It comes as the UN said on Thursday that four of its schools-turned-shelters in Gaza had been damaged in blasts. The four shelters are home to nearly 20,000 people. At least 20 people were killed, the UN said.
British nationals have been able to get out of Gaza through the Rafah crossing for a second day, officials said amid intensive diplomatic efforts as Israeli forces continue to advance.
Meanwhile the Foreign Office said more UK nationals were able to make it into Egypt on Thursday after two UK aid workers managed to flee Gaza a day earlier, but declined to say how many.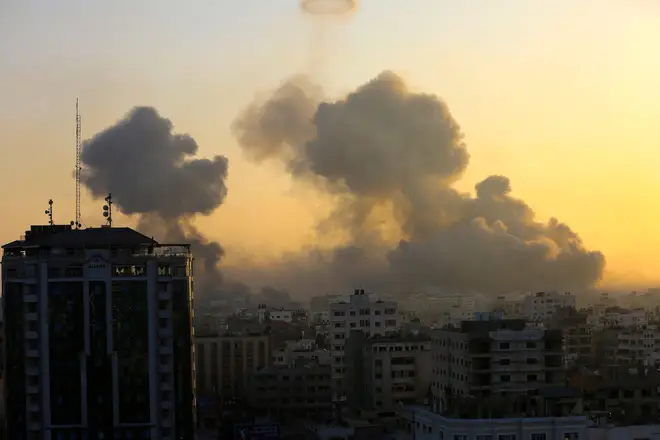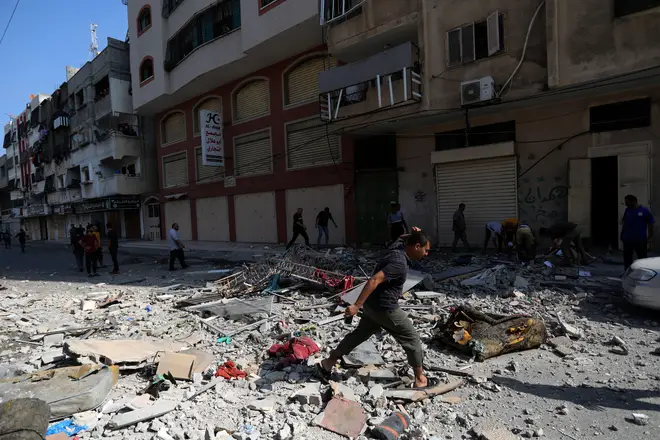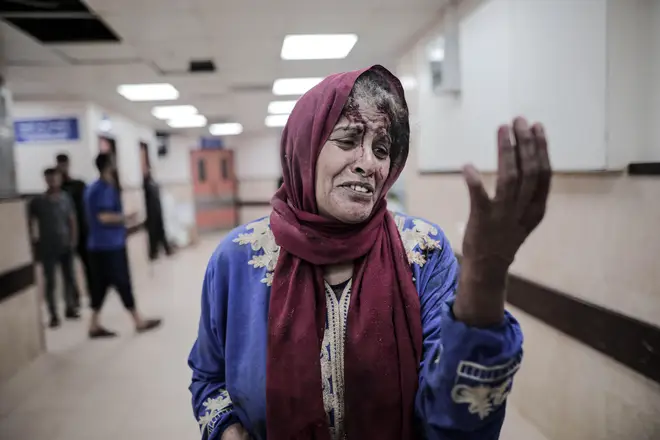 Around 200 Britons in Gaza have registered with the authorities, and along with their dependents the total number the UK is trying to secure passage for is thought to be in the low hundreds.
The Hamas-run health ministry said more than 9,000 people have been killed in the Gaza Strip since October 7 when Israel launched its military response to the atrocities committed by the group.
Aid agencies are battling a humanitarian crisis in the war-ravaged territory with limited resources, amid calls for the Government to increase their efforts.
Human rights expert Francesca Albanese stresses the urgent need for a ceasefire
The Foreign Office said: "We can confirm that more British nationals have been able to cross into Egypt from Gaza via the Rafah crossing today.
"We continue to work with Egyptian and Israeli authorities to support all those seeking to leave in the coming days."