Bud Light's parent company drops $6bn in market cap after Dylan Mulvaney backlash
13 April 2023, 09:35 | Updated: 13 April 2023, 09:42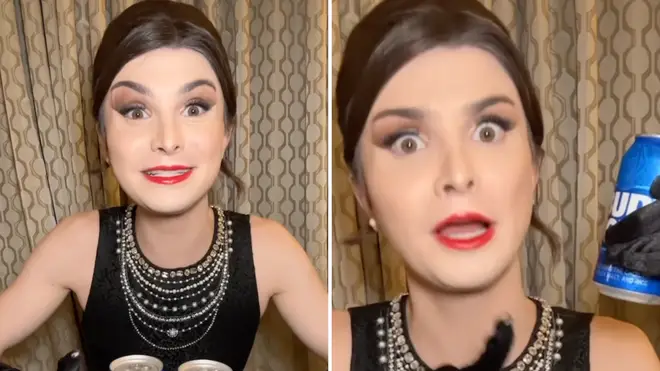 The parent company of beer brand Bud Light has lost $6bn in market cap - after backlash from conservatives over the use of a transgender influencer in ads.
The popular American beer brand used 26-year-old Dylan Mulvaney in a series of TikTok ads - with a series of commemorative cans produced for the partnership featuring Mulvaney's face.
The move prompted backlash from right-wing activists who created a social media campaign to boycott the beer.
Share prices for parent company Anheuser-Busch have dropped significantly as a result of the campaign - with the price dropping 4% since March 31 and knocking the market cap from $132bn to $127bn.
Read More: Daniel Radcliffe tells trans children that adults should trust youngsters to tell them what their gender is
Read More: Trans paedophile who served in Scottish women's prison praised Nicola Sturgeon's transgender reforms
Mulvaney used an appearance on a podcast with Rosie O'Donnell to claim she is intentionally misrepresented by her critics because of transphobia.
The influencer said: "The reason that I think I am so … I'm an easy target is because I'm so new to this.
"I think going after a trans woman that's been doing this for like 20 years is a lot more difficult. I think maybe they think that there's some sort of chance with me … But what is their goal?
"These people, they don't understand me and anything that I do or say then somehow gets taken out of context and is used against me and it's so sad because everything I try to put out is positive. It's trying to connect with others that maybe don't understand me. It's to make people laugh or to make a kid feel seen."