Can you make beans on toast correctly? Heinz publish step-by-step guide after Brits keep bungling classic dish
20 October 2023, 08:57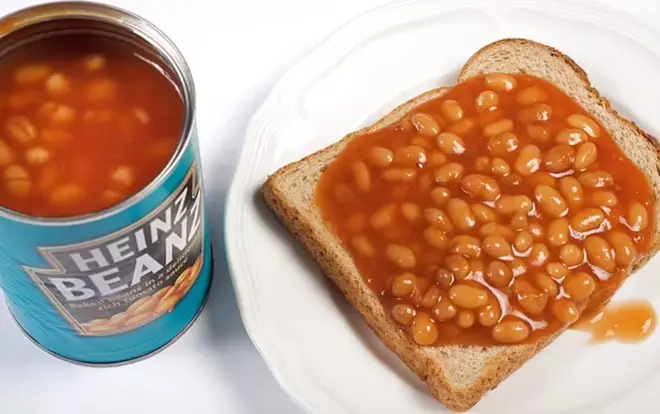 Heinz has published a step-by-step guide for making baked beans on toast after Brits keep bungling the classic meal.
But Heinz says that many Brits have been storing, cooking and serving up their beans incorrectly so have now revealed the perfect recipe.
Almost half of Brits - 43 per cent - eat baked beans at least once a week and beans on toast has been a staple in the diet of generations of students.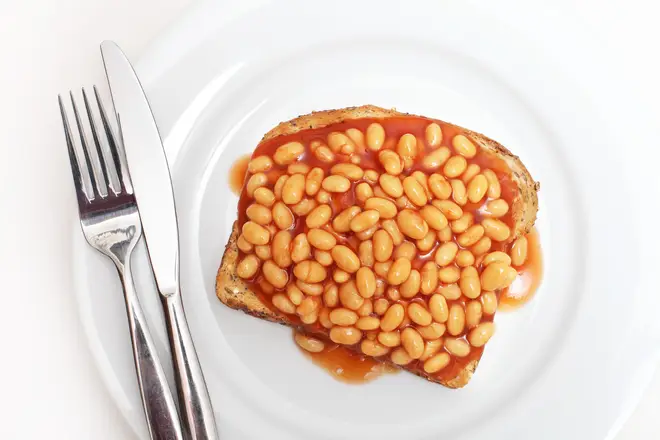 Read More: Petrol fuels inflation as it remains unchanged at 6.7% in September - but food prices drop for first time in two years
Read more: Tory by-election candidate suggested families using food banks should 'f*** off' if they could afford TVs and phones
Heinz has enlisted etiquette expert William Hanson to explain how to eat beans on toast in a "quintessentially British manner".
Diners should store their Heinz can upside down at around 18°C and shake it for five seconds before opening to ensure an "even beans to sauce distribution".
The beans should be warmed on the hob in a stainless steel pan, which Heinz says helps to preserve their "iconic taste", for three to four minutes while stirring constantly.
It warns: "Never boil your Heinz beans. This can cause the sauce to split, potentially ruining the colour and flavour."
Two slices of white farmhouse loaf bread should be toasted, placed on a plate and have unsalted butter spread evenly up to the crust. The beans - heated to 64°C for the ideal instant eating temperature - are then poured over the beans.
Mr Hanson advises: "Don't drown your toast with beans. This is not your local lido."
He goes on: "A good butter, unsalted of course because we're not heathens, will ensure it keeps its crisp crunch."
Stressing the importance of following the official recipe to the letter, Mr Hanson says: "The only way to eat your beans is in a quintessentially British manner.
"Consulting Heinz, the expert voice on baked beans, on proper etiquette will ensure British households can eat this simple yet heritage dish in the way it was supposed to be enjoyed. Your dinner guests will thank me.'Of course, when it comes to beans it has to be Heinz."
A Heinz spokesperson said: "Beans on toast are a cornerstone of British cuisine but people still get it wrong or are unsure how to make it.
"Heinz has put together the optimum way to prepare the classic, putting processes to the test so people can enjoy the classic at home.'Our simple instructions will guarantee tasty results."