'One rule for us which doesn't apply to them': Neighbours hit out at Captain Tom's daughter over spa complex
18 October 2023, 11:01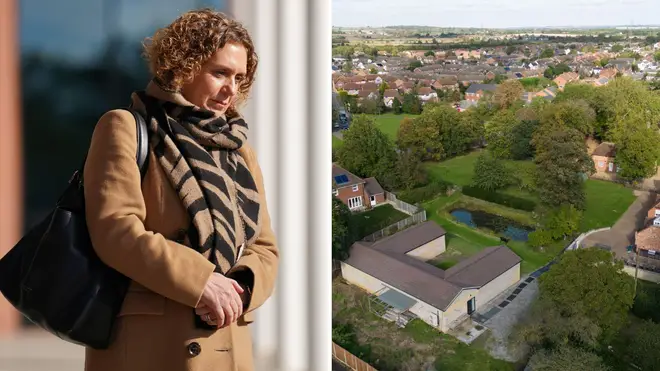 Neighbours of Captain Tom's daughter fear her family believe there is one rule for them and another for the rest of the village, a planning hearing has been told.
Hannah Ingram-Moore is appealing an order to demolish a 50ft by 20ft complex at her £1.2m home.
They had permission for an L-shaped building they built a larger C-shaped building containing a spa pool.
Although Ingram-Moore has expressed regret at the building, she is fighting to keep it in place and insisted it will be open for elderly people.
Read more: Captain Sir Tom Moore's family appeals order to demolish 'unauthorised' spa pool in planning permission row
However, at a planning hearing at Central Bedfordshire Council on Tuesday, Hugh Roberts, the chairman of Marston Moreteyne Parish Council, said that was "news to us".
"Villagers are worried that the family's attitude is there's one rule that applies to us which doesn't apply to them," he said.
"If we build the wrong thing in the garden, we'd be told to demolish it but they feel like they don't need to."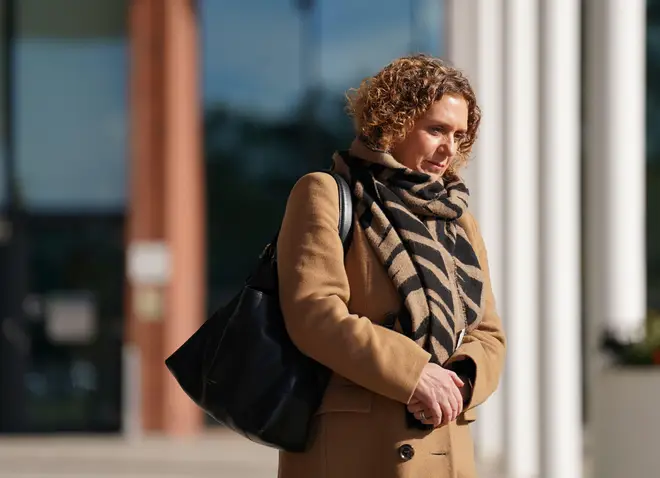 During the hearing, chartered surveyor James Paynter said the scheme had "evolved" to include the spa pool.
"It was felt that a larger building could provide this extra space for this extra facility going forward," he said.
"The spa pool has the opportunity to offer rehabilitation sessions for elderly people in the area.
"They want to offer one-to-one sessions, only on a once or twice per week basis.
Read more: Captain Sir Tom Moore film delayed after daughter admits to pocketing £800,000 raised from his books
"They felt this extra limb to create a C-shape was needed to create this facility."
Richard Proctor, planning enforcement team leader for Central Bedfordshire Council, said: "Yes, the tennis court wasn't ideal but it was significantly less harmful than the building.
"The original building that was approved was because of public good outweighing harm."
He added: "There hasn't been any information provided to the council about the use of the spa."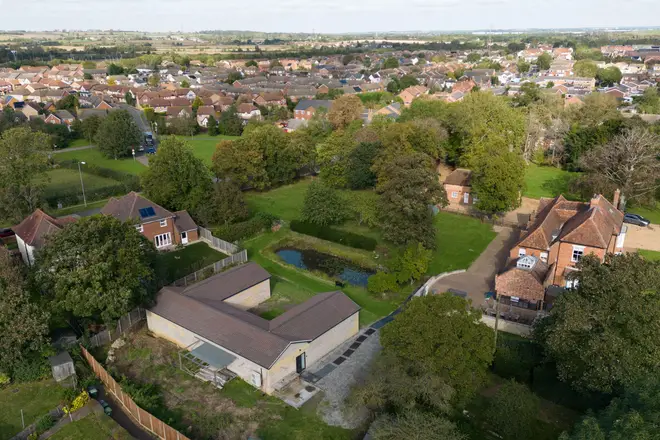 The inspector noted that the built structure includes a spa pool and "the council say if that balancing exercise was carried out again the balance would be different".
It also emerged the Captain Tom Foundation is due to shut down.
Barrister Scott Stemp, for the appellants, said: "It's not news to anybody that the (Captain Tom) foundation, it seems, is to be closed down following an investigation by the Charity Commission."
He added that the foundation was "unlikely to exist" in the future.
The Charity Commission launched a statutory inquiry into the Captain Tom Foundation last year over decisions that "may have generated a significant profit" for a company run by the couple.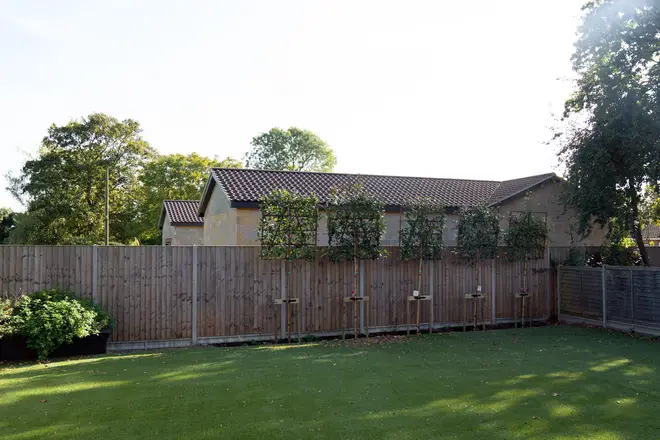 It said Club Nook Ltd, a separate firm, had been given the "opportunity to trademark variations of the name 'Captain Tom' without objection from the charity, which raised money from branded products including gin and T-shirts.
The commission previously turned down an application for Ingram-Moore to become the foundation's chief executive on £100,000-a-year – a salary similar to that run by the heads of major charities.
She was later allowed to take the post on an interim basis on the equivalent of £85,000-a-year.
This week, she admitted keeping £800,000 from her father's books, with the money going to Club Nook, but insisted she and her husband never took "a penny" directly from the Captain Tom Foundation for personal gain.
Ingram-Moore told TalkTV: "These were father's books, and it was honestly such a joy for him to write them, but they were his books.
"He had an agent and they worked on that deal,  and his wishes were that that money would sit in Club Nook," she said, adding they were "specifically" intended to be held on to by her.