Captain Tom Moore's family lose planning appeal over unauthorised spa
7 November 2023, 08:38 | Updated: 7 November 2023, 09:10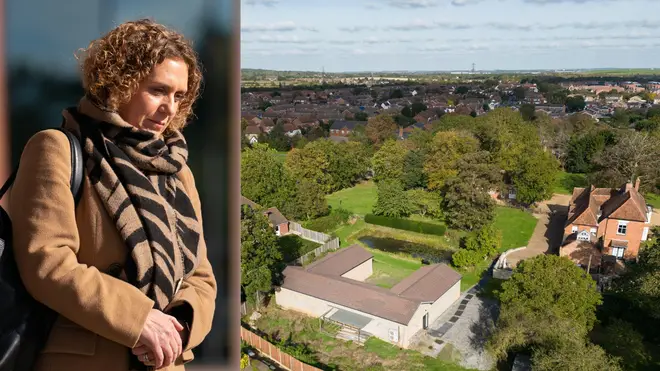 The family of Capt Sir Tom Moore have lost a planning application appeal against the demolition of an unauthorised home spa in their garden.
The celebrated fundraiser's daughter, Hannah Ingram-Moore, and her husband had appealed against a demolition order by Central Bedfordshire Council.
They had applied for permission to build it in the grounds of their home in Marston Moretaine, Bedfordshire.
The L-shaped building had been given the green light but the planning authority refused a retrospective application in 2022 for a larger C-shaped building containing the spa.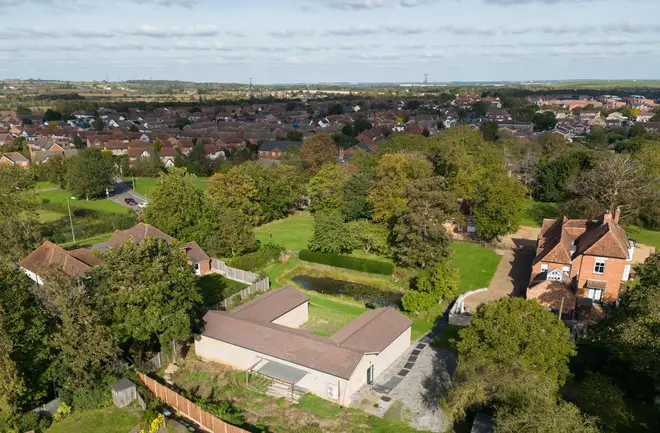 Read More: Captain Tom Moore's son-in-law's companies 'go bust owing £3.7 million in taxes and to small businesses'
Read More: Woman who helped launch the Captain Sir Tom Moore charity appeal says she was silenced by Hannah Ingram-Moore
Central Bedfordshire Council said in July that an enforcement notice requiring the demolition of the 'now-unauthorised building' was issued.
The Planning Inspectorate of Central Bedfordshire Council have now dismissed the appeal after a hearing last month. 
Inspector Diane Fleming said the 'scale and massing' of the new building - which has not been finished - 'resulted in harm' to The Old Rectory, the Grade II-listed family home.
Captain Tom became a national treasure during the first Covid lockdown when he vowed to walk 100 laps of his garden, raising more than £38million for NHS charities.
He later went on to release three books and was knighted by the late-Queen, but passed away in early 2021 of pneumonia and Covid.
During last month's appeal hearing, it was heard how plans for the building in its current state would have never been approved.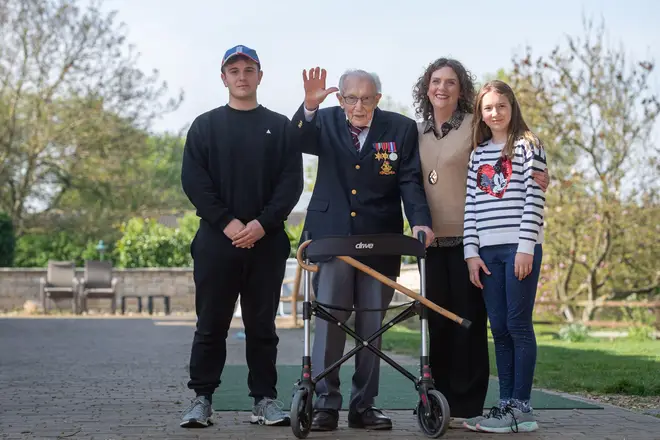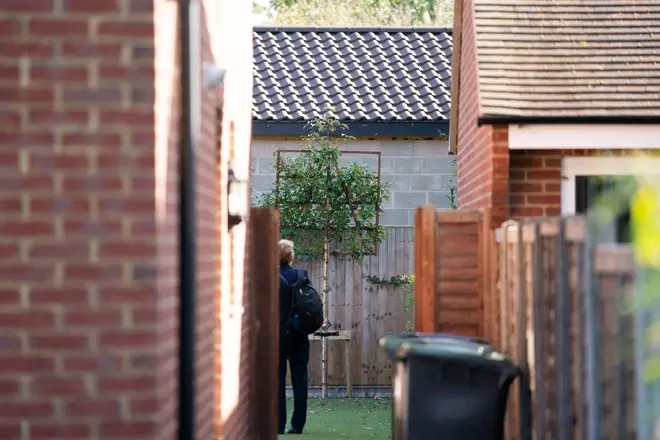 Read More: 'Monstrosity' and an 'eyesore': Neighbours views of Captain Tom's daughter's controversial spa block
Read More: Captain Tom's daughter wants unauthorised spa pool to be used for 'rehab sessions for the elderly'
Neighbours described it as a "monstrosity" and an "eyesore", although these claims, according to the family's lawyer, were an exaggeration.
Around half a dozen neighbours attended the meeting, with one arguing that the building is "49% bigger than what was consented" and is close to his property, adding: "It's very brutal."
The family argued the spa could be used by the elderly as part of its charitable purpose to "tackle loneliness".