Charlie Hebdo terror attacks: 14 found guilty of being accomplices
16 December 2020, 15:56 | Updated: 16 December 2020, 18:43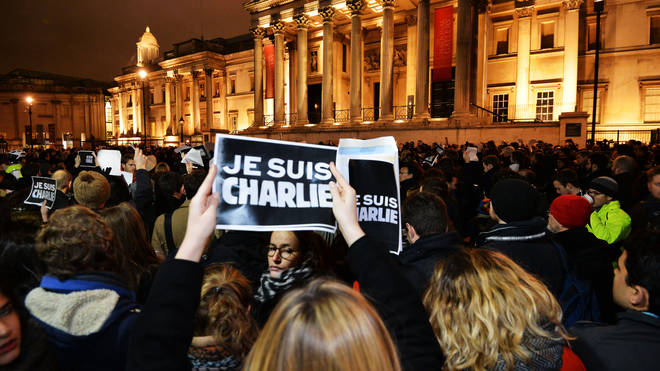 Fourteen people have been found guilty as accomplices to the Islamist gunmen who launched terror attacks against French satirical magazine Charlie Hebdo and a Jewish supermarket in 2015.
Three terrorists killed 17 people during two linked shootings that targeted the offices of the magazine on January 7, 2015 and a Jewish supermarket just days later.
On Wednesday, a court in France found 14 people guilty of having links to those gunmen, including Ali Riza Polat - accused of being central to the attack.
All three attackers, brothers Said and Cherif Kouachi, plus Amedy Coulibaly, were killed during shootouts with the police.
12 people died when gunmen stormed the offices of the magazine in revenge for its publication of caricatures of the Prophet Muhammad.
Another five people died in a separate attack on the supermarket a few days later.
Eleven of the people convicted were present in court for the verdict, while the remaining three were tried in absentia. Two of them were the fugitive widow of one of the gunmen and a man described as his logistician.
Read more: Two arrested following knife attack near former Charlie Hebdo offices
Read more: Terror investigation after knife attack near former Charlie Hebdo offices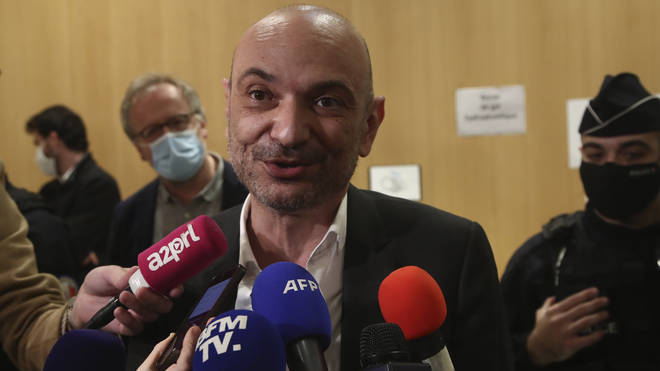 It ends the three-month trial of the group linked to the three days of killings across Paris claimed jointly by so-called Islamic State and al Qaeda.
Hayat Boumeddiene, the widow, fled to Syria after the attacks and is believed to still be alive, while two men who spirited her out of France, were also tried in absentia.
The other 11 men formed a circle of friends and prison acquaintances who claimed anything they may have had to do with the attack were less serious crimes such as armed robbery.
The trial was halted earlier this year when one of the men, Ali Riza Polat, caught coronavirus.
Watch: 'It's time to stand with Charlie Hebdo' - Maajid's passionate monologue
Watch: Charlie Hebdo was not 'witty satire they were simply gratuitous'
Described as the lieutenant of the virulently anti-Semitic market attacker Amedy Coulibaly, his profane outbursts and insults drew rebukes from the chief judge.
A handwriting expert testified it was Polat who scrawled a price list of arms and munitions linked to the attack - the minimum sentence requested by prosecutors is five years.
Among those giving evidence were the widows of Cherif and Said Kouachi, the brothers who stormed Charlie Hebdo's offices on January 7 2015, decimating the newspaper's editorial staff in what they said was an act of vengeance for its publication of caricatures of the Prophet Muhammad years before.
The offices had been firebombed before and were unmarked, and editors had round the clock protection - but it was not enough.