Children as young as three preyed upon online as Braverman attacks Facebook plans to 'go dark' detecting child abuse
20 September 2023, 07:39 | Updated: 21 September 2023, 17:10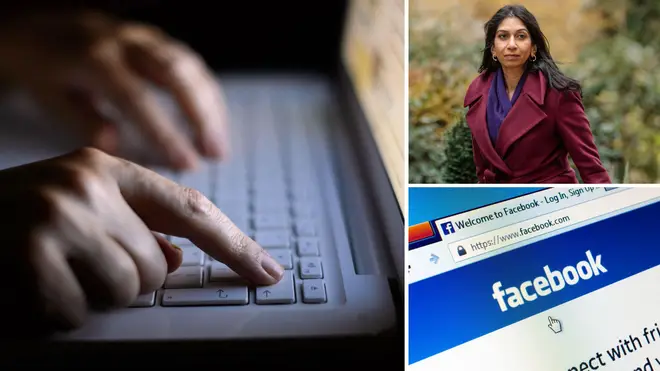 A record number of children, some potentially as young as three years old, have been groomed to send sexually explicit content online, new analysis by LBC shows.
It comes as the Home Secretary, Suella Braverman, has written to Meta, the parent company of Facebook and Instagram, criticising the firm for its plans to "go dark" on detecting child sexual abuse.
According to data provided to LBC by the Internet Watch Foundation (IWF), a charity seeking to minimise the availability of child sexual abuse material online, there have been almost 200,000 cases of self-generated images so far this year.
This suggests a record number of children are sending explicit photos of themselves online, including some between the ages of three and six.
Moreover, a "staggering" 95% of reports were self-generated photos and videos, with around a fifth of those images classed as 'Category A' by the IWF, meaning they depicted "penetrative sexual activity [or] images involving sexual activity with an animal or sadism".
Speaking anonymously to LBC, the mother of a thirteen-year-old girl who was sexually exploited online detailed her daughter's experience: "I got called in by her school to say she was meant to be meeting this guy she doesn't know, whom she met online. He had asked her to send pictures of herself to him: the first with a bra and the second was nude - [and] he actually sent nude pictures back of himself.
"[My daughter] had a private account and the security was in place… to find this happening was just so sickening.
Read more: Child rape trial against Madeleine McCann prime suspect Christian Brueckner can go ahead, German court rules
Read more: UK to be 'safest place in the world to be online' as Online Safety Bill to become law - but what does it mean?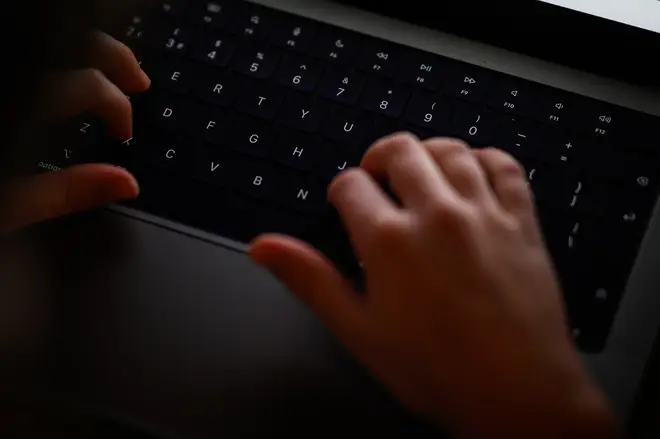 Whilst the majority (57%) of images concerned children aged 10-13, the sharpest rise has come amongst 7-10 year-olds, who now comprise 40% of all cases.
John Staines, who teaches internet safety at schools across the country, explained that the pandemic caused a surge in the number of cases of child sexual abuse on social media platforms: "You couldn't let them out because it was too dangerous, so most parents sat them at the dining room table table… with an iPad. They [therefore] educated themselves very quickly in the use of the internet and unfortunately they are now the generation that you're talking about.
"These 7-10 year-olds are so well-advanced… they've got internet skills but what they don't possess is life skills."
The shocking figures emerge as Home Secretary Suella Braverman reveals she has written to Meta urging them to reverse plans to roll out end-to-end encryption on its platforms, which it's claimed could prevent the tech giant from being able to monitor instances of child sexual abuse.
As things stand, around 800 predators each month are caught by law enforcement agencies after receiving reports from social media companies.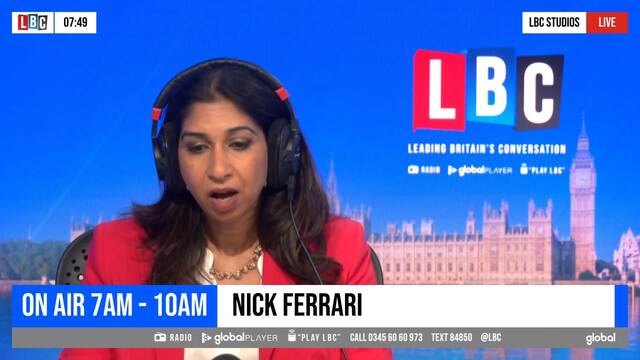 Suella Braverman describes the risk posed to children online as a "crisis"
Ms Braverman told LBC's Nick Ferrari at Breakfast that 1,200 children a month get safeguarded by authorities.
"We estimate there ate up to 800,000 individuals in the country who pose a risk of sexual harm to children in some form or another," she said, adding there are increasing incidents of predators using services like Facebook and Instagram to "conduct these evil crimes".
She went on: "It's a damning state of affairs and I call on Meta to do the right thing, to work with us constructively to protect children online. How can they turn a blind eye to children being exploited and abused?
"I've met victims and survivors of this online child sexual abuse which is then turned into physical child sexual abuse, their lives have been devastated, their families have been left to pick up the pieces.
"We cannot allow this to continue and I cannot sit by and do nothing."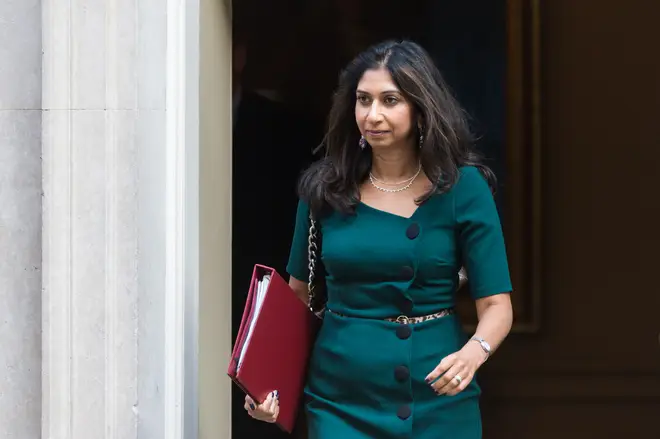 John Carr OBE, Secretary of the Children's Charities Coalition on Internet Safety, who has co-signed the letter with Ms Braverman, told LBC that since 2018, Meta has intercepted 80 million images of child abuse; this monitoring, he contends, will be compromised by the new encryption rules: "Meta is proposing to blind itself - they won't be able to see those images in future because they are proposing to change Facebook Messenger and Instagram to encrypted platforms."
Mr Carr added that despite the images being 'self-generated', they often result from abuse: "These images tend to be called self generated, suggesting the child is doing it under their own volition or they thought it was a good idea.
"What it really means is there is nobody else visible in the image, but it doesn't mean somebody else - nearly always an adult, but sometimes an older sibling - is in fact coercing, bullying, or harassing the child into doing what they want them to do.
"A 3 year old, 4 year old, 6 year old child has no idea about what sex or sexual acts are, they have to be bullied, controlled or persuaded to do it."
A Meta spokesperson said: "The overwhelming majority of Brits already rely on apps that use encryption to keep them safe from hackers, fraudsters and criminals. We don't think people want us reading their private messages so have spent the last five years developing robust safety measures to prevent, detect and combat abuse while maintaining online security.
"We're today publishing an updated report setting out these measures, such as restricting people over 19 from messaging teens who don't follow them and using technology to identify and take action against malicious behaviour. As we roll out end-to-end encryption, we expect to continue providing more reports to law enforcement than our peers due to our industry leading work on keeping people safe."